Solitary Cabin Retreats
For forty years, practitioners of the Shambhala and Buddhist traditions as taught by the Vidyadhara Chögyam Trungpa Rinpoche and Sakyong Mipham Rinpoche have come to Karmê Chöling's beautiful retreat environment to deepen their understanding of mind through solitary retreat. The land and retreat cabins have been blessed by many great teachers — among them, H.H. the 16th Karmapa, H.H. Dilgo Khyentse Rinpoche, Khenpo Tsultrim Gyamtso Rinpoche, and H.E. Namkha Drimed Rinpoche — and have been ripened by the practice of generations of retreatants.
Our retreat cabins are primarily available to Shambhala Buddhist practitioners to pursue intensive practice. Rare exceptions are made at the discretion of the Karmê Chöling retreat master. All cabin retreatants, however, must complete the prerequisites listed below. Retreat cabins are not currently available for writing, arts, or body discipline retreats.
Prerequisites for doing a solitary cabin retreat at Karmê Chöling are:
Completion of at least half a dathün (a month-long, silent, group meditation retreat) in the Shambhala tradition or two continuous weeks of silent, group shamatha-vipashyana meditation retreat.
Established daily meditation practice of at least one year.
Letter of recommendation from your meditation instructor.
Advance meeting with your meditation instructor to discuss retreat plans: view, intention, practice, daily schedule, and study materials.
Cabin Amenities
We offer seven secluded cabins for retreats year-round. Each cabin is outfitted with a single bed with bedding, a compact kitchen with dishes and cookware, a shrine, meditation cushions and a puja table. There is no electricity or running water, but each cabin has a cooler for food storage, propane cook stove and lights, and a wood-burning stove for heat. Wood is provided. Retreatants provide and prepare their own food; Karmê Chöling supplies water and ice pack deliveries as needed.
Karmê Chöling does not support retreats for writing, poetry, music, yoga, martial arts, or applied arts. We ask retreatants to observe the boundaries of not undertaking self-improvement or other projects other than meditation practice. We do not support wireless communication devices, laptops, nor cell phones in solitary retreat.
Pricing and Reservations
Prices depend on the length of your stay.
We strongly suggest a minimum retreat length of 7 nights, although shorter retreat periods are possible.
Per night prices for the seven cabins below are:
5-6 nights — $50
7-10 nights — $40
11-28 nights — $35
29-56 nights — $30
56 nights and up — $25
The per night price for the Scorpion Seal cabin is:
7-14 nights — $50
If you would like to schedule a retreat, please email Retreats or call (802) 633-2384 ext 122.
Our Cabins
Dhritarashtra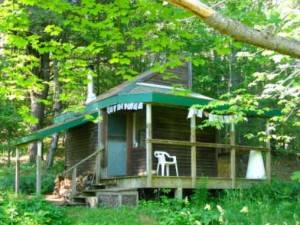 Great Eastern Sun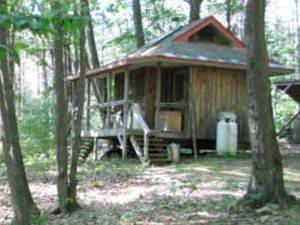 Nagarjuna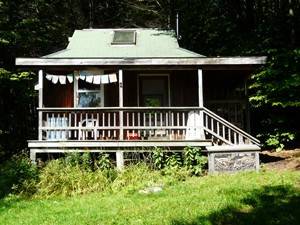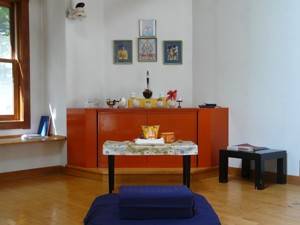 Nirmanakaya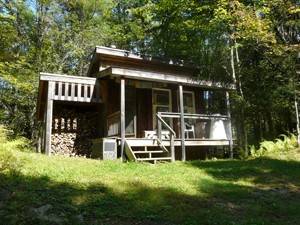 Vaishravana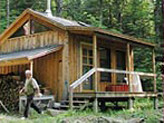 Yeshe