Qigong
Daoist Qigong is a spiritual discipline that cultivates body and mind simultaneously. Through the lineage handed down by Dr. Eva Wong, traditional Outer and Inner Qigong is presented from two systems: the Pre-celestial Limitless Gate School (Xiantianwujimen) and the Yiquan School.
Xiantianwujimen was founded in the Song dynasty (circa 10th to 12th centuries) by Daoist sage Chen Xiyi, who is recognized as "the father of qigong." Eva Wong is the 19th-generation carrier (quanren) of this lineage.
The Yiquan School was founded by Wang Xiangzhai in the early 20th century. Yiquan is best known for its standing qigong postures called Zhangzhuan. One of Master Wang's students was the Luhe Bafa master Sun Di. Eva Wong is a student of Sun Di and carries the direct transmission of Wang Xiangzhai's Yiquan.
For an international schedule of Daoist Qigong programs, visit the Limitless Gate website.
* Indicates Program with Prerequisites
September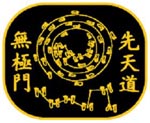 September 22 - 27
Qigong and Meditation Retreat
*
This program will feature using Sunzi's Art of War in strategizing meditation practice. It integrates the practices of qigong and sitting meditation with an emphasis on how these two practices support each other.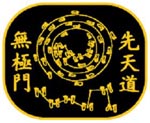 July