Being Strategic in the Real World
with Dr. Eva Wong
July 14 - 16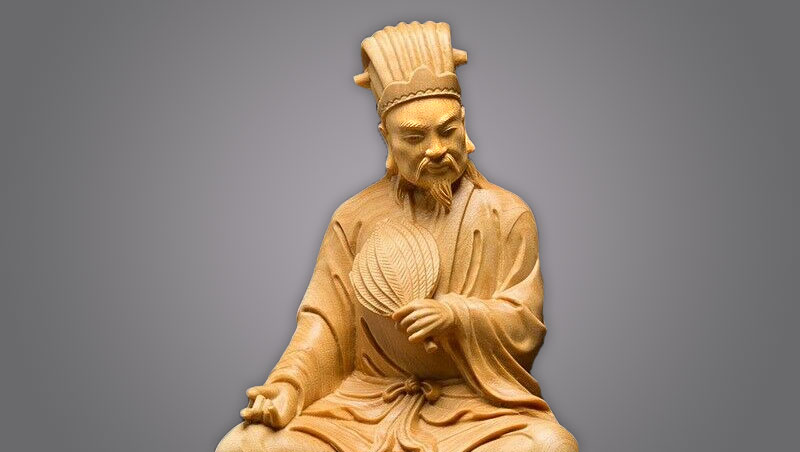 About this workshop:
We live in a real world. In the real world, we interact with people who have thoughts, feelings, open friendliness, and hidden agendas. In the real world, we move around in environments - be it the natural world of plants, animals, and elements, or the social world of ethnic diversity, community life, work environments, and government policies. In the real world, time does not wait.
Zhuge Liang's success in political leadership, military campaigns, and social reforms is founded on his uncanny ability to observe the natural world and understand people's thoughts and feelings, and use this information strategically.
What is offered in this workshop:
This workshop is designed to introduce you to the strategies of:
- Observing the natural world skillfully and deducing its messages. - Moving through and observing the social world discretely to gather information. - Using your observations to design strategic plans of action.
- Using your observations to set "go or no-go" parameters in decision making.
- Learning how to take advantage of opportunities and execute your actions in a timely manner.
- Being street smart in both beneficial and aversive conditions.
What you will get out of this workshop
- Guidelines on how to apply the training acquired in this workshop to your work and personal life.
- Thought banners that will stimulate further investigative learning.
- Exercises and scenarios that will hone your skill in moving around your personal, work, and social world strategically.
- Part 1 of Eva Wong's book Mastering the Art of Leadership and Strategy.
Observe the world to understand the world.
Nothing is inconsequential.
Scrutinize everything.
Make judgements after observation, not before.
Material fee: $35
Eva Wong is a translator of Chinese classics of strategy and a strategy consultant for business corporations, political leaders, and social movements.
She is also a lineage holder of Qigong and provides extensive training in it. Find out more about her qigong programs for health, well-being and virtue at: limitlessgate.com.
Her more than 15 books on qigong and strategy can be found at Shambhala Publications.
---
Pricing
Karmê Chöling values its commitment to making programs affordable and available to all who wish to study with us. To support this commitment we provide two program price options.
TUITION: $330
This is the actual price of the program.
GENEROSITY PRICE: $415
We offer this generosity price to those who can afford to pay a little more. Your generosity makes it possible for Karmê Chöling to offer it's programs at a reasonable price.
Please Note:
Price does not include accommodations, which will be added during the registration process.
Payment Policies:
Karmê Chöling has updated its payment policies. The new policies apply to all programs that start after January 1, 2019. Please read the payment policies before proceeding with registration.
Financial Aid:
Karmê Chöling offers full-time student discounts, scholarships and other financial aid.
Program Credit:
If using existing program credit to pay for a program, you must pre-register for this program at least two weeks prior to the program start date by calling the front desk (802-633-2384 x3000). Program credit may not be used to pay for housing or practice materials and may not be used on or after arrival day.
---
Teachers
About Dr. Eva Wong
Dr. Eva Wong is a CEO, nonprofit board member and a strategy consultant for business corporations, political leaders, and social movements.
She has written or translated over a dozen books on Chinese philosophy and strategy including How to Win: 36 Ancient Strategies for Success.
Share this Program: