Mudra Space Awareness: The Power of Authentic Gesture
with Suzann Duquette and Vicky Moyle
June 23 - 25
Attend Online or In-person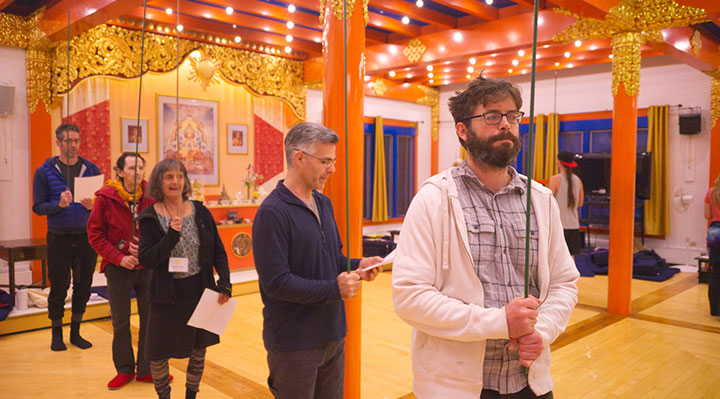 To discover a spacious mind and authentic gesture in each moment of our lives, we need to first explore the space in which the dramas of life arise. Through the practice of Mudra, we learn to synchronize our body, speech, and mind to respond to space - however it arises - with bravery and presence. It is then that we can engage living dramas with kindness, intelligence, and fearlessness, and meet our world authentically.
In Mudra, we work with how our basic human perceptions operate to discover how they might be refined with meditative awareness. We look for a better understanding of those basic energies—as well as our habitual responses—underlying any particular activity we might engage in.
How do we do this?
From early Mudra workshop notes in 1973, Chögyam Trungpa emphasized that in order to relate with space properly, we must learn to relate with our own tension first. This is found in his introduction of a series of core intensification and relaxation exercises.
Fearless and merciful action begins with nonaggression.
Nonaggression is the key to life, and to perception altogether. It is how to perceive reality at its best. Out of that comes the notion of dignity. - Chögyam Trunpa
What Can I Expect in this Retreat?
An introduction and deepening of the power of Mudra, or authentic gesture, based in nonaggression and space.
Core intensification and relaxation exercises - the building blocks for wakeful and compassionate living.
Individual and relational practices and contemplations based on key Mudra principles and slogans and Shambhala Art exercises.
Core intensification and relaxation exercises open us to an expanded perceptual, emotional, and mental experience. Related exercises create a bridge for applying authentic gesture in all aspects of our lives.
This retreat is for you if you…
are interested in exploring gesture and space as they relate to being present.
would like to meet yourself more fully through a series of intensive core exercises and deep work with the senses.
are curious about perception and nonconceptual mind versus ego mind.
would like to join with others in this exploration of presence through gesture.
Arrival & Departure
Please plan on arriving between 3pm and 6pm on June 23 to register and check-in.
Dinner is offered at 6:30pm.
The program begins that evening at 7:30pm.
The weekend will conclude on June 25 with lunch.
If you have any questions, we would love to hear from you. Please contact Joan Carney at MudraSpaceAwareness@gmail.com
Prerequisites:
For those new to Mudra, there will be two opportunities to take a short 3-hour introductory class. These will be offered on:
Attending this practice session will qualify you to attend the retreat via Zoom. Everyone is welcome to join this session, which will include a contextualization of Mudra, selected key postures and exercises, and discussion.
---
Pricing
Karmê Chöling values its commitment to making programs affordable and available to all who wish to study with us. To support this commitment we provide two program price options.
TUITION: $220
This is the actual price of the program.
GENEROSITY PRICE: $275
We offer this generosity price to those who can afford to pay a little more. Your generosity makes it possible for Karmê Chöling to offer it's programs at a reasonable price.
Please Note:
Price does not include accommodations, which will be added during the registration process.
Payment Policies:
Karmê Chöling has updated its payment policies. The new policies apply to all programs that start after January 1, 2019. Please read the payment policies before proceeding with registration.
Financial Aid:
Karmê Chöling offers full-time student discounts, scholarships and other financial aid.
Program Credit:
If using existing program credit to pay for a program, you must pre-register for this program at least two weeks prior to the program start date by calling the front desk (802-633-2384 x3000). Program credit may not be used to pay for housing or practice materials and may not be used on or after arrival day.
---
Teachers
About Suzann Duquette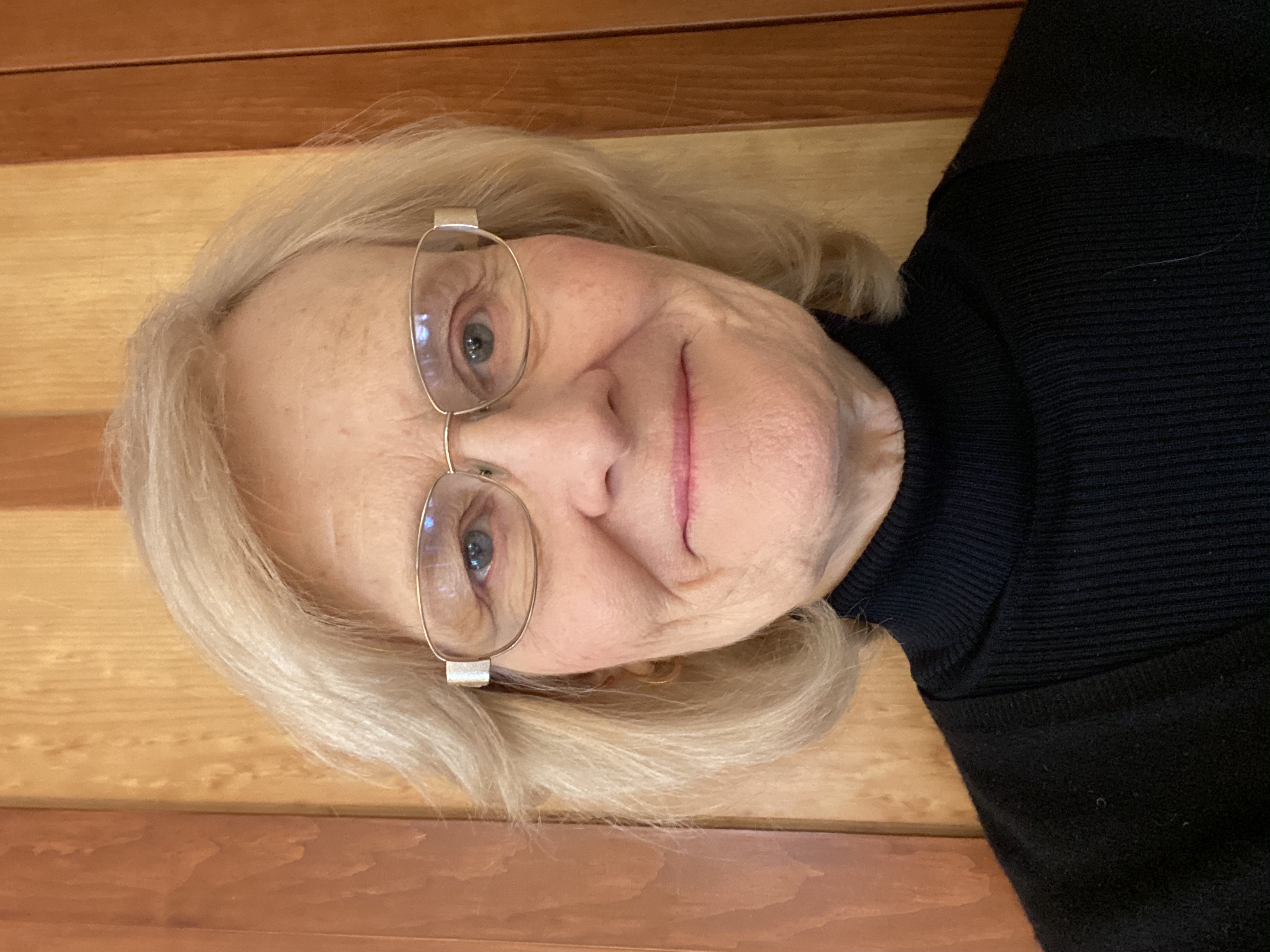 Suzann Duquette began her lifetime exploration of Mudra in 1974 as part of the Berkeley Mudra Space Awareness group. Suzann sees the power of physical awareness and embodiment as essential to awakening. She has found Mudra to be a profound method for tasting direct experience and embodiment, and putting that into effective action in all aspects of her life. Among many Mudra gatherings, Suzann has co-taught two landmark Mudra retreats - the 2004 Dathün with Mudra with Dr. Craig Warren Smith and the 2019 Mudra Summit, both held at Karmê Chöling. Former co-director of Karmê Chöling and current senior teacher, Suzann is also an instructor of Daoist-Qigong in the lineage of Dr. Eva Wong. She lives with her husband, Jan Enthoven, in Barnet, where they own and run Blue Skies, a B&B.
About Vicky Moyle
Since 2012, Vicky Moyle has studied the discipline of Mudra Space Awareness with 1st and 2nd generation teachers Craig Warren Smith, Lee Worley, Suzann Duquette, and Greg Heffron. She also considers as her teachers every Mudra practitioner she has ever met. She practiced Zen Buddhism for 13 years and has been a student of Sakyong Mipham Rinpoche since 2011. She is retired from careers in professional counseling and teaching mathematics.
Share this Program: