Dathüns and Weekthüns
Dathüns and weekthüns are in-depth retreats and a powerful introduction to and deepening of mindfulness-awareness meditation. They are offered multiple times throughout the year as one-week, two-week or month-long group retreats.
During these programs, the practice of mindfulness goes beyond sitting on a mediation cushion; every aspect of daily life becomes part of the mindful discipline of rediscovering the present moment and our own hearts and minds.
Each day consists of a full schedule of sitting and walking meditation, Buddhist chants, talks, contemplative meals and a short work session. Silence and functional speech are observed.  The simplicity of the daily routine provides a welcome alternative to a world of speed and multi-tasking and, bit by bit, we become friends with the present moment.
Read about a participant's experience sitting for a month of meditation at Karmê Chöling.
* Indicates Program with Prerequisites
January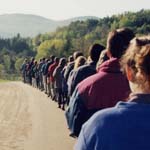 January 31 - February 14, 2022
Zoomless Half Dathun
Join the Karme Choling Household for two weeks of Zoom-free meditation in the Main Shrine Room. Participants will settle into the household two weeks before the half-dathun begins to integrate into the community.
April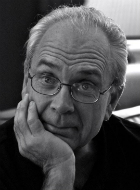 April 15 - 22, 2022
Hybrid: Four-Dharmas Weekthun
with Acharya Richard John
Explore the alignment of the Four Dharmas of Gampopa and the Four Dignities of Shambhala in this four-day meditation retreat.