Warrior Assembly
with Sangyum Agness Au and Daniel Naistadt
October 19 - 29

The Shambhala Office of Practice and Education along with Karmê Chöling Shambhala Meditation Center are pleased to offer Warrior Assembly.
Application for this Assembly is now open. Apply for Warrior Assembly.
Applications for Warrior Assembly 2023 must be submitted by March 31st, 2023.
About Warrior Assembly:
Building on the Heart of Warriorship and the Sacred Path programs, Warrior Assembly introduces powerful practices and teachings on the Ashe principle. This Assembly focuses on how to develop fearlessness in engaging as a warrior in the world.
[Get a $100 discount by registering with a deposit by May 1st, 2023]
Registration for Warrior Assembly is a three-step process:
Application: You must first apply to be considered to attend this program. Apply for Warrior Assembly.
Authorization Code: If your application is accepted to attend,

You will receive an email including a special registration authorization code.
Once you receive the code
Return to THIS page and click 'REGISTER' below.
Complete the registration and enter the registration code where asked

Pay your deposit: Your deposit reserves your spot in the program as well as puts you in the queue for housing.
Note the New Date: Registration closes April 21st, 2023
Repeating Warrior Assembly
If you are RETAKING Warrior Assembly, you'll pay only 50% of the regular tuition costs.
Additional Information
Materials Fee: You will receive materials as a part of this program. The cost will be around $350. An exact amount will be known closer to the program. If you are RETAKING Warrior Assembly and already have the materials, you will not need to buy them again.
Staffing Opportunities
Many Warrior Assembly graduates enjoy giving back by staffing. If you are interested in staffing this Warrior Assembly, Click Here to submit an application.
Arrival & Departure
Please plan on arriving between 3 - 6pm on October 19th, 2023, for check-in.
Dinner is offered at 6:30pm.
The program begins at 7:30pm.
October 29th, 2023 is departure day. The time will be announced in your welcome packet.

Prerequisites:
For this year only (2023), the prerequisites for Warrior Assembly are:
Successful completion of the Heart of Warriorship Series (Shambhala Training Levels 1-5).
Successful completion of The Sacred Path Series (Great Eastern Sun through Golden Key).
---
Pricing
Karmê Chöling values its commitment to making programs affordable and available to all who wish to study with us. To support this commitment we provide two program price options.
TUITION: $1800
This is the actual price of the program.
GENEROSITY PRICE: $2250
We offer this generosity price to those who can afford to pay a little more. Your generosity makes it possible for Karmê Chöling to offer it's programs at a reasonable price.
Please Note:
Price does not include accommodations, which will be added during the registration process.
Payment Policies:
Karmê Chöling has updated its payment policies. The new policies apply to all programs that start after January 1, 2019. Please read the payment policies before proceeding with registration.
Financial Aid:
Karmê Chöling offers full-time student discounts, scholarships and other financial aid.
Program Credit:
If using existing program credit to pay for a program, you must pre-register for this program at least two weeks prior to the program start date by calling the front desk (802-633-2384 x3000). Program credit may not be used to pay for housing or practice materials and may not be used on or after arrival day.
---
Teachers
About Sangyum Agness Au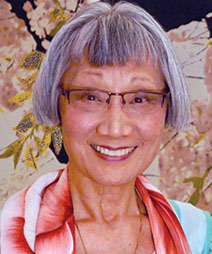 Agness Au was born in Shanghai, China and escaped with her family to Hong Kong, during the invasion of the Communist forces. She and her family immigrated to San Francisco when she was 8. After college, Agness moved to NYC to pursue art and fashion modeling, and in 1975, she met and became a student of Chogyam Trungpa Rinpoche, the renowned and brilliant meditation master and Tibetan Buddhist teacher.

As an artist and designer, she was initially moved by his interest in the arts and the Buddhist science of perception, but gradually began to see how perceiving and the artistic journey were deeply intertwined with meditation and post meditation practices. In 1985, Rinpoche bestowed upon her the title of Sangyum, empowering her as a holder of the feminine lineage.

A senior Shambhala Buddhist teacher and preceptor, Warrior Assembly director, Agness teaches internationally on "The Inseparable Union of the Feminine and Masculine Principles", the Drala principle and Enriching Presence. She is a long-time practitioner and instructor in the Sogetsu School of Ikebana and a devoted student of improvisational movement, voice and performance.

In New York City, Agness had a 25-year career as a fashion director and business owner, and for the past 10 years, has served as the creative director for The Synergy Company in Boulder, from which she has recently retired. She is happily married and the loving mother of two young men. Agness is a Shambhala 'everyday shaman', who is truly committed to the vision and possibility of a wakeful, sane, inclusive and kind society, a sustainable living earth and the vital importance of community building.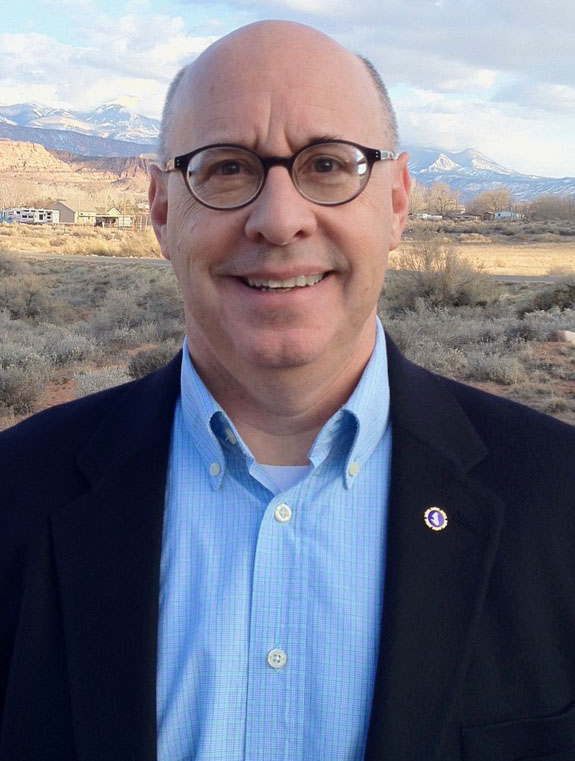 About Daniel Naistadt
Daniel Naistadt has been a senior Shambhala teacher for nearly 40 years. He began his study of Buddhism and far eastern religion as an undergraduate at Columbia College, and later as a graduate fellow at Columbia University. During his time in New York City, he met two of the most important people in his life, Chögyam Trungpa Rinpoche and his future wife, Agness Au with whom he raised two sons. Daniel has had a lifelong interest in the Drala principle and has received personal instructions and guidance on these teachings from Trungpa Rinpoche and Dilgo Khyentse Rinpoche. In New York, Daniel served on the Board of the N.Y. Shambhala Center and in 2001, co-founded Sky Lake Lodge in Rosendale, N.Y. After a long career as owner and CEO of several apparel and dietary supplement companies, Daniel has recently retired from full-time work. He continues to serve as a senior Shambhala teacher and avid explorer of the natural world. Daniel presently lives in Boulder, where he serves as the Chair of the Board of Directors for the Boulder Shambhala Center.
Share this Program: