Qigong Level 3
with Kate Summers
April 23 - 25

Qigong 3 - The Gourd and Cauldron: Chinese Medicine and Qigong
Chinese Medicine and Qigong enjoy a long history of relationship, mutually influencing each other in their approach to health and longevity. The Gourd is the symbol of Chinese medicine, and the cauldron is the symbol of the Taoist arts of health and longevity.
Your introduction to the Gourd and the Cauldron begins with Hua Tu Five Animals Qigong, one of the most well-known systems of health practices. Hua Tu was the founder of Chinese medicine, and his animal qigong forms are designed to enhance both physical and energetic health. In this qigong, the tiger trains tendon strength, the bear trains bone strength, the deer focuses on preserving generative energy, the monkey trains agility, and the bird sends energy from the base of the spine to the head.
As you continue to explore the Gourd and the Cauldron, you will enter the world of Immortals' Guide to Self Massage and Breath Regulation and the Red Phoenix Calisthenics. Here, you will learn how to use techniques of breath regulation to work on specific health needs such as improving knee and hip mobility, introducing flexibility into tendons and ligaments, aligning the spine, stimulating bone marrow growth, and strengthening qi stored in the internal organs.
The highlight of Qigong 3 is an evening practice that is designed to strengthen bones and increase bone marrow density. Minimizing the risk of bone fracture and breakage is an important part of preventative medicine.
Our exploration of the world of the Gourd and the Cauldron ends with learning how to let qi that is circulated soak deep inside the body. After we have moved qi through the body, we rest in the relaxed stillness of four more standing qigong postures, allowing what we have practiced to have long lasting benefits.
Arrival & Departure
The program begins at 7:30pm on Sunday, April 23rd, 2023. Please plan to arrive between 2:00pm and 6:00pm. Dinner is served at 6:30pm.
The program ends at 6pm April 25.
Prerequisites:
Qigong: Levels 1 - 2.
---
Pricing
Karmê Chöling values its commitment to making programs affordable and available to all who wish to study with us. To support this commitment we provide two program price options.
TUITION: $220
This is the actual price of the program.
GENEROSITY PRICE: $275
We offer this generosity price to those who can afford to pay a little more. Your generosity makes it possible for Karmê Chöling to offer it's programs at a reasonable price.
Please Note:
Price does not include accommodations, which will be added during the registration process.
Payment Policies:
Karmê Chöling has updated its payment policies. The new policies apply to all programs that start after January 1, 2019. Please read the payment policies before proceeding with registration.
Financial Aid:
Karmê Chöling offers full-time student discounts, scholarships and other financial aid.
Program Credit:
If using existing program credit to pay for a program, you must pre-register for this program at least two weeks prior to the program start date by calling the front desk (802-633-2384 x3000). Program credit may not be used to pay for housing or practice materials and may not be used on or after arrival day.
---
Teachers
About Kate Summers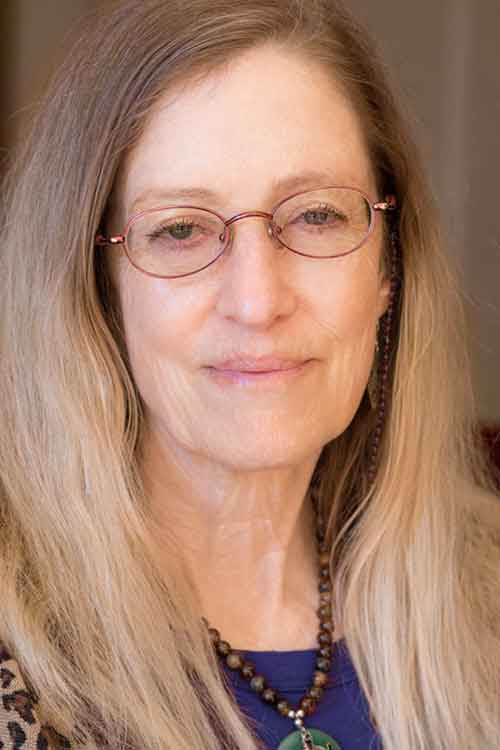 Kate Summers had the good fortune to encounter both Eva Wong and Shambhala in 2008.

A licensed clinical social worker, she worked many years in community mental health and as a Buddhist chaplain in the Los Angeles County women's jail. She is a student of Sakyong Mipham Rinpoche, serves on the Los Angeles Shambhala Council, gives her time to two organizations seeking to abolish mass incarceration, is a student and instructor in the Qigong lineages of Eva Wong -- and is lucky to have three generations of family close by!
Share this Program: