Lu Dongbin with Eva Wong
with Dr. Eva Wong
May 7 - 12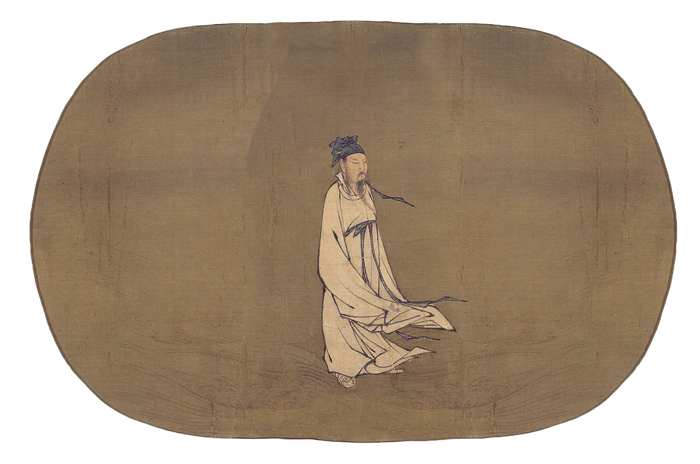 Lu Dongbin is recognized as the founder of modern Taoist Internal Alchemy that focuses on simultaneous cultivation of body and mind. His classic Treatise on Internal Alchemy is now translated for the first time and will be the principal text of this practice and study retreat. The retreat integrates qigong and study of the text to reveal the secrets of internal energetic transformations of the three treasures of health and longevity - jing, qi, and shen.
A copy of Eva Wong's translation of the text will be distributed at the program. This text is not available publicly. There will be a materials fee.
The Qigong of Xiantianwujimen Taoism
Xiantianwujimen is a Taoist lineage founded by Chen Xiyi in 10th century China. "Xiantian" means prmordial, "wuji" means limitless, and "men" means gate. The translated name of the lineage is Primordial Limitless Gate.
This lineage specializes in using qigong to simultaneously cultivate and transform body and mind. A hermit and household tradition, Xiantianwujimen has been transmitted uninterrupted for over a thousand years. Qigong techniques favored by this lineage include self-massage, tendon-changing, calisthenics, marrow washing, and breath regulation.
Instruction of Xiantianwjimen qigong is offered by Eva Wong, a 19th generation carrier of the lineage, and by instructors authorized by the lineage.
For more information on the teachings and programs offered by Xiantianwujimen Taoism please go to limitlessgate.com.
Arrival and Departure
The program will begin at 7:30pm on Sunday, May 7th.
Please plan to arrive between 3:00 and 6:00pm for registration.
Dinner will be served at 6:30pm before the start of the program.
The program ends on Friday, May 12th at 6:00pm.
Prerequisites:
Prerequisites: Qigong Levels 1-5
---
Pricing
Karmê Chöling values its commitment to making programs affordable and available to all who wish to study with us. To support this commitment we provide two program price options.
TUITION: $660
This is the actual price of the program.
GENEROSITY PRICE: $825
We offer this generosity price to those who can afford to pay a little more. Your generosity makes it possible for Karmê Chöling to offer it's programs at a reasonable price.
Please Note:
Price does not include accommodations, which will be added during the registration process.
Payment Policies:
Karmê Chöling has updated its payment policies. The new policies apply to all programs that start after January 1, 2019. Please read the payment policies before proceeding with registration.
Financial Aid:
Karmê Chöling offers full-time student discounts, scholarships and other financial aid.
Program Credit:
If using existing program credit to pay for a program, you must pre-register for this program at least two weeks prior to the program start date by calling the front desk (802-633-2384 x3000). Program credit may not be used to pay for housing or practice materials and may not be used on or after arrival day.
---
Teachers
About Dr. Eva Wong
Dr. Eva Wong is a translator of Chinese classics of strategy and a strategy consultant for business corporations, political leaders, and social movements.
Share this Program: