COMING HOME - Chapter 3
Created Fri, Aug 2, 2019 by
Aloha!

This is the 2nd chapter in a series of posts called COMING HOME that will be shared between now and mid-October that are written to entertain, maybe inform, spark memories, connect our hearts, and definitely beseech your help to sustain Karmê Chöling through April 30, 2020. Karmê Chöling needs your unrestricted donations now more than ever before.

I hope you enjoy it. If you missed Chapter 2, you can read it here.

Mahalo Nui!
Kit Kanohoaloha Wynkoop
Director of Development
Trungpa Rinpoche's journey from England to Scotland to Canada to Vermont with his wife, now Diana Mukpo, could not be described in fewer or better words than in her book, Dragon Thunder. She describes that time as: "magical, troubling, humorous, and totally out of the ordinary."

Trungpa Rinpoche's students eventually found a way to bring both him and Diana into the U.S. where they found refuge in a little dairy farm in Northern Vermont. It was 1970 and, shortly after, it was clear to Trungpa Rinpoche that America was where the teachings will blossom.
The teachings first attracted the hippies of the day, poets, artists, and intellectuals. Students banded together to buy the little farm which they named Tail of the Tiger after an I Ching reading for it – translating to "success." A community of students quickly began to form with, perhaps, as much interest in Rinpoche's unorthodox lifestyle as the teachings themselves.

The 70's were a time of discovery, growth, and learning for everyone. Now in the U.S., Trungpa Rinpoche began sharing the Buddhist dharma at Tail of the Tiger and, at some point that decade, called the coalescing community Shambhala – perhaps even then with the knowledge that the secular teachings up his sleeve would be revealed soon enough as they were for this very time.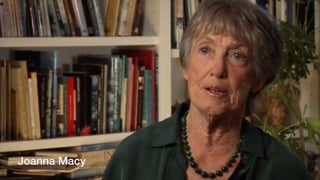 Stay tuned for chapter 4!