Taking Care of Body & Mind with Qigong and Taoist Meditation
with Suzann Duquette
November 4 - 10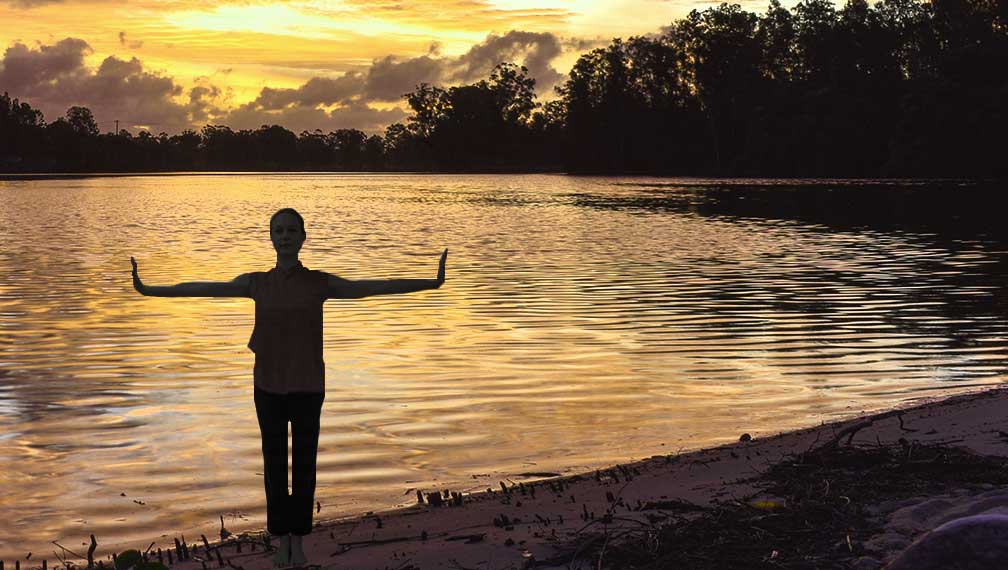 A 6-Day enhanced Qigong Level 1-2 program
with Guest Speaker Eva Wong
What does it mean to live a healthy and peaceful life?
It means having a relaxed body and a peaceful mind.

How do we attain a relaxed body and a peaceful mind?
It is by understanding and knowing how to take care of ourselves.
The Importance of Self-Care
The practice of caring for ourselves has been part of the Taoist arts of health and longevity for millennia. With increasing demands in our everyday life, self-care is more relevant than ever in helping us meet life's challenges as well as appreciate gifts of good living.
In many ways, self-care can be understood as a form of Preventative Medicine. We take care of ourselves so that health problems can be minimized.
The Three Pillars of Self-Care: Qigong, Meditation, and Lifestyle
Qigong, meditation, and lifestyle are the Three Pillars of Self-Care. When body is relaxed, energy or qi will flow. When mind is peaceful, it will embrace qi and strengthen the body. When we live a simple life, the beneficial effects of physical health and mental well-being will be enhanced.
In this program we will learn:
Qigong practices that will help build and maintain a healthy body.
Meditation techniques that cultivate mental clarity and support the flow of internal energy.
Lifestyle tools that will help us live a life of balance, clarity, and simplicity.
Our life energy is ours to nourish and protect. Our consciousness is ours to enrich. Our lifestyle is ours to direct.
Who can benefit from this program
First-time participants who would like to be introduced to Qigong levels in an enhanced way that incorporates qigong and Taoist meditation with a focus on lifestyle.
Those who wish to review what they have learned and would like to receive instruction in forms of Taoist meditation that support qigong practice.
Veteran practitioners who want to experience qigong, meditation, and lifestyle in a retreat setting.
Taoist Techniques for Health, Well-being & Longevity
In this program we will explore:
Nourishing the body: We will cover Taoist approaches to supporting and strengthening the body with instructions in the 6 Basics of Primordial Limitless Gate Taoism, the 9 Self-Massage, the 12 Devas, and selected Zhangzhuan Standing Qigong postures.

Meditation: We will learn two Taoist meditations; Ding Guan (Observation in Stillness) and Basic Strategic Meditation. These will help us cultivate a peaceful and intelligent consciousness to support the cultivation of internal energy.

Lifestyle: We'll have discussions on Taoist guidelines for living a simple, healthy and balanced lifestyle.

Awareness and the Senses: We'll learn about Taoist techniques of refining awareness and sharpening the senses in order to support Strategic Meditation

Nature walks: These are designed to enhance our appreciation of the natural world and to be able to tune into its energies.

Contemplations: We'll practice constructive contemplations through readings and discussion of Taoist classics such as Nourishing the Essence of Life and Being Taoist
Whether you wish to get started on improving your physical health and mental well-being, or want to review what you have learned previously, or would like to participate in a deeper and more enriched qigong environment that integrates qigong and meditation with living a healthy lifestyle, this program is for you.
There are no requirements for this retreat.
This retreat can be used to fulfill the requirements necessary for the upcoming Qigong Level 3.
Arrival & Departure
The program begins at 8:00pm on Saturday, November 4th, 2023.
Please plan to arrive between 2:00pm and 6:00pm.
Dinner is served at 6:30pm.
The program ends at 6pm November 10th.
---
Pricing
Karmê Chöling values its commitment to making programs affordable and available to all who wish to study with us. To support this commitment we provide two program price options.
TUITION: $660
This is the actual price of the program.
GENEROSITY PRICE: $825
We offer this generosity price to those who can afford to pay a little more. Your generosity makes it possible for Karmê Chöling to offer it's programs at a reasonable price.
Please Note:
Price does not include accommodations, which will be added during the registration process.
Payment Policies:
Karmê Chöling has updated its payment policies. The new policies apply to all programs that start after January 1, 2019. Please read the payment policies before proceeding with registration.
Financial Aid:
Karmê Chöling offers full-time student discounts, scholarships and other financial aid.
Program Credit:
If using existing program credit to pay for a program, you must pre-register for this program at least two weeks prior to the program start date by calling the front desk (802-633-2384 x3000). Program credit may not be used to pay for housing or practice materials and may not be used on or after arrival day.
---
Teachers
About Suzann Duquette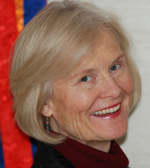 Suzann Duquette is a long-time student of body-focused disciplines, beginning with training in T'ai Chi Ch'uan and Mudra Space Awareness in 1974. She is an authorized instructor for Levels 1-5 in the Daoist Qigong lineages of Dr. Eva Wong, with whom she has been studying since 2007. Suzann also teaches Mudra Space Awareness, as introduced by Chögyam Trungpa Rinpoche, and is an instructor for Lujong (body training), in the tradition of Khenpo Tsültrim Gyamtso Rinpoche. She includes body-focused disciplines in all of her teaching as methods for health, well-being, and the embodiment and, therefore application, of wisdom teachings. Suzann lives with her husband in Barnet, Vermont, where they own and run Blue Skies Guesthouse, a local B&B.
Share this Program: