This Is What We've Been Training For
with Fleet Maull
May 19 - 28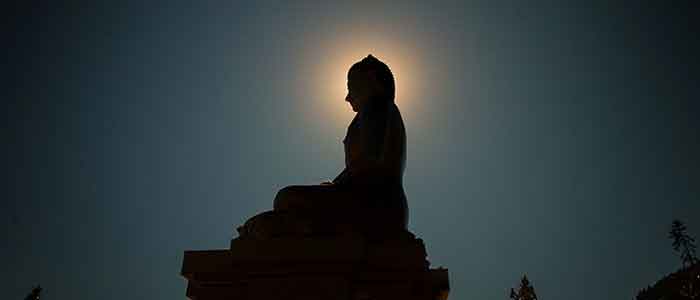 Attending to Suffering, Trauma, Confusion, and Uncertainty with Bravery, Compassion, Wisdom & Resilience
Our capacity to attend to others' and our collective suffering, trauma, confusion & uncertainty as helpful and skillful friends and engaged citizens is clearly dependent upon and proportional to our capacity to attend to our own pain and suffering with self-compassion, insight and wisdom. One of the pioneers of the Conscious Living and Dying Movement, Elisabeth Kubler-Ross once said that "burnout is a copout," referencing that what we are facing when we experience burnout is our own unfinished business.
In this deeply experiential and contemplative 10-day retreat & training, we will explore that liminal space where the limits of our capacity for caring and compassion mingle with our unfinished business... the territory of our own trauma and suffering for which we have yet to find healing and/or compassion. We will explore our own path to deeper healing and self-compassion and a great capacity for meeting and attending to the pain, suffering, and confusion of others, our communities and our world.
The renowned Tibetan Buddhist teacher, Chogyam Trungpa Rinpoche, referred to our attempts to practice compassion without wisdom as "idiot compassion." We will also explore the pairing and integration of wisdom and compassion required to respond to ourselves and others with genuine compassionate and skillful means. One thing that wisdom clarifies for us is the distinction between inevitable pain and unnecessary suffering,between our thoughts, emotions and projections and the actuality and integrity of another human being's experience.
We will explore how to first take our seat with clarity about who we are and what we are feeling or needing and then to open to and recognize the sacred otherness of another human being, the genuine personhood of the other beyond our projections.Within that clarity we can then experience genuine empathy and compassion for another person without unconsciously mixing up their experience, their pain and suffering, the feelings and needs with our own. This clarity is required to genuinely see ourselves in or as the other and the other as ourselves.
Along with the personal and relational domains, we will also be exploring the collective… the possibilities and skilful means for healing collective and ancestral trauma. As with personal and relational trauma and conflict, we tend to deny, bury and avoid trauma at the collective level. It becomes a frozen landscape, like a frozen tundra of unacknowledged, unhealed, and repressed shame and trauma that will inevitably erupt as abuse, violence, war, refugee crises, and genocide. As a community, we will safely and bravely explore this collective trauma landscape, in a self-titrated, self-empowered manner, in order to discover the wisdom, compassion & skillful means needed to heal and transform collective and ancestral trauma.
This will be a contemplative program making use of traditional Buddhist practices for cultivating presence, awareness and wisdom, empathy and loving kindness and wisdom-based compassion for ourselves and others. We will address the need for self-care and resilience building as well as the challenges of genuinely making ourselves available to the pain, confusion and suffering of others and of the collective domain.
Specifically, we will explore:
Neuro-Somatic Mindfulness or NSM, a deeply embodied, neuroscience-informed, nondual approach to meditation along with other embodiment and movement practices.
Radical Responsibility, Dr. Maull's model that integrates both personal and collective responsibility and ownership – free of the pervasive culture and strategies of blaming and shaming ourselves and others.
The Zen Peacemakers Three Tenets: not knowing, bearing witness, and compassionate action integrated with Trungpa Rinpoche's approach of taking one's seat, holding one's seat and holding space for others.
A variety of dyadic and small group processes for exploring and deepening our capacity for presencing ourselves and others while integrating self-regulation and co-regulation in service of healing, relationship, and community building.
The Way of Council, as a small and large group process for deep listening, authentic sharing, collective healing and community building.
In-person Retreat Schedule:

Arrival Day:
6 pm Dinner
7:00 pm Orientation
7:30 pm Opening Talk
9:00 pm End of Day

Daily Schedule:
7:00 am Early Morning Practice Session
8:00 am Contemplative One-Bowl Breakfast
9:00 am Morning Practice Session
12:30 pm Lunch
1:30 pm Work/Rest Period
2:30 pm Afternoon Practice Session
4:00pm Tea Break
4:30pm Late Afternoon Practice Session
6:00 pm Dinner
7:00 pm Evening Practice Session
9:00 pm End of Day

Departure Day:
7:00 am Early Morning Practice Session
8:00 am Contemplative One-Bowl Breakfast
9:00 am Morning Practice Session
12:30 pm Lunch
Recommended Reading:
Radical Responsibility by Fleet Maull, PhD
Shambhala: The Sacred Path of the Warrior by Chogyam Trungpa Rinpoche
Ruling Your World by Sakyong Mipham Rinpoche
Bearing Witness by Roshi Bernie Glassman
The Body Keeps the Score by Bessel van der Kolk, MD
Pocket Guide to Interpersonal Neurobiology by Daniel J. Siegel, MD
No Bad Parts by Richard Schwartz, PhD
Online Programming
We will offer several of the talks to online participants.
Registration for just the online portion will open at a later date.
---
Pricing
Karmê Chöling values its commitment to making programs affordable and available to all who wish to study with us. To support this commitment we provide two program price options.
TUITION: $1100
This is the actual price of the program.
GENEROSITY PRICE: $1375
We offer this generosity price to those who can afford to pay a little more. Your generosity makes it possible for Karmê Chöling to offer it's programs at a reasonable price.
Payment Policies:
Karmê Chöling has updated its payment policies. The new policies apply to all programs that start after January 1, 2019. Please read the payment policies before proceeding with registration.
Financial Aid:
Karmê Chöling offers full-time student discounts, scholarships and other financial aid.
Program Credit:
If using existing program credit to pay for a program, you must pre-register for this program at least two weeks prior to the program start date by calling the front desk (802-633-2384 x3000). Program credit may not be used to pay for housing or practice materials and may not be used on or after arrival day.
---
Teachers
About Fleet Maull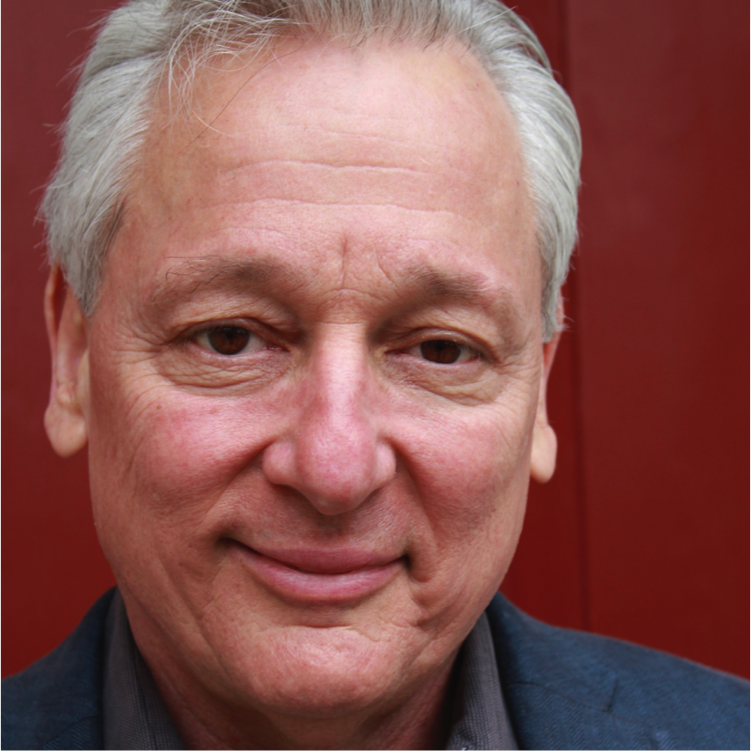 Fleet Maull, PhD is an author, meditation teacher, mindset coach, social entrepreneur and peacemaker who works at the intersection of personal and social transformation. He founded Prison Mindfulness Institute and National Prison Hospice Association, catalyzing two national movements, while serving a 14-year mandatory-minimum federal drug sentence, 1985 to 1999.

He also founded the transformational education platform Heart Mind Institute and co-founded the Engaged Mindfulness Institute where he trains trauma-informed mindfulness teachers who work with individuals and communities impacted by trauma and marginalization. He has served on the leadership team for the annual Auschwitz-Birkenau Bearing Witness Retreat for more than 20 years and co-founded the Rwanda Bearing Witness Retreat. He has also trained genocide survivors as trauma para-counselors working in villages throughout Rwanda.

He was a longtime senior student and personal attendant of Karme-Choling's founder, Chogyam Trungpa Rinpoche, and currently studies with Sakyong Mipham Rinpoche. He is a Roshi (Zen master/senior teacher) and Dharma successor of Roshi Bernie Glassman in the Zen Peacemaker Community, a senior teacher in the Shambhala-Tibetan Buddhist tradition, and leads meditation retreats worldwide. He developed Neuro-Somatic Mindfulness or NSM, a deeply embodied, neuroscience and trauma informed approach to mindfulness & awareness meditation practice that facilitates self-healing, self-regulation, and awakening. He founded the Global Resilience Summits and the Global First Responder Resilience Summit and co-founded The Best Year of Your Life Summit, SummitPalooza, the Psychedelic-Assisted Therapy Global Summit, and The Self-Care Summit.

Dr. Maull has interviewed and studied the work of Bessel van der Kolk, Pat Ogden, Peter Levine, Laurie Leitch, Stephen Porges, Kelly McGonigal, Dan Siegel, Kristin Willeaumier, Rick Hanson, Andrea Pennington, Richie Davidson, Richard Schwartz, Steven C. Hayes and many other leading experts in healing trauma and cultivating well-being and resilience. He has been a presenter for the Collective Trauma Summit, the Trauma Super Conference, The Embodiment Conference, the Anxiety Super Conference, the Mindful Leadership Summit, the Harvard Medical School Meditation & Psychotherapy Conference, and many other in-person and online national conferences.

He taught Socially Engaged Buddhism, Buddhist Psychology, and Contemplative Approaches to Social Action & Peacemaking at Naropa University, 1999 -2009, and has been a guest lecturer and seminar presenter at the Harvard Divinity School, the Harvard Kennedy School of Government, Stanford University, Emory University, and the University of Colorado.
Dr. Maull is the author of Radical Responsibility: How to Move Beyond Blame, Live Your Highest Purpose and Become an Unstoppable Force for Good; Dharma in Hell: The Prison Writings of Fleet Maull, and the Resilient C.O.: Mindfulness-Based Wellness & Resiliency for Corrections Professionals, as well as numerous book chapters and articles in peer-reviewed professional journals.
Share this Program: