Celebrating Community - A Time to Reconnect
with Melanie Klein
September 2 - 8
Date Change: Moved from June to September
---
Karme Choling misses you!
You are all warmly invited to come home to Karme Choling September 2nd to the 8th, 2022, to enjoy reconnecting with each other, with practice, with this beautiful land and with the tenderness of our hearts. Join Melanie Klein and other teachers for Celebrating Community in the green hills of Vermont.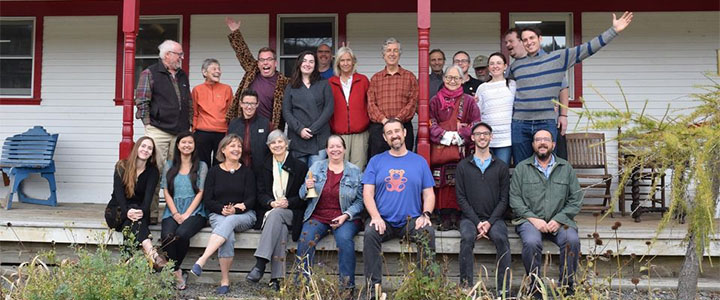 What better way to emerge from this extended time of isolation and challenge than to join with community members in this week long event. We will practice together until lunch, have our afternoons to engage in a rich array of contemplative practices, arts, hiking, and simply being together in a lush, peaceful and empowered environment. We'll come back together to close the day's practice before dinner - then enjoy social events in the evenings. Though we may not solve the challenges of this world, we can still come together to spark our heart connection with the dharma and with each other, and let that spark inspire our lives and actions.
Please come! There will be Lhasangs and singing and cookouts and hiking and practice and sadness and joy - at least one movie, many conversations, and a final festive dinner!
Note: There will be space availabe for various breakout practices: Werma, Vajrayogini, DRGY, Refuge, etc., as well as the daily community practice sessions.
Arrival & Departure
Please plan to arrive between 3 and 6 p.m. EDT, on Friday, September 2nd, 2022. in order to register and settle in for the program. Dinner is served at 6:30 p.m. The opening session will be at 7:30pm. Thursday, Sept. 8th, is a departure day. You may leave at any time.
COVID Protocols
Karme Choling's COVID protocols will evolve, based on CDC recommendations, throughout the year. It is likely that you will need to have a negative COVID test prior to, or on arrival. Masks may be required for certain indoor events. You will receive specific guidelines in the welcome letter for this retreat.
You may check our current COVID protocols regarding on-land participation, at this link: https://www.karmecholing.org/visiting-us/covid-policy
Please NOTE: You must be fully vaccinated to stay overnight at Karme Choling.
---
Pricing
Karmê Chöling values its commitment to making programs affordable and available to all who wish to study with us. To support this commitment we provide two program price options.
FULL PRICE: $400
This is the actual price of the program.
DISCOUNT PRICE: $300
We offer this discounted price to those who cannot afford the full price of the program. This price is made possible through the generosity of Karmê Chöling and our donors
Daily Fee: $70
Payment Policies:
Karmê Chöling has updated its payment policies. The new policies apply to all programs that start after January 1, 2019. Please read the payment policies before proceeding with registration.
Financial Aid:
Karmê Chöling offers full-time student discounts, scholarships and other financial aid.
Program Credit:
If using existing program credit to pay for a program, you must pre-register for this program at least two weeks prior to the program start date by calling the front desk (802-633-2384 x3000). Program credit may not be used to pay for housing or practice materials and may not be used on or after arrival day.
---
Teachers
About Melanie Klein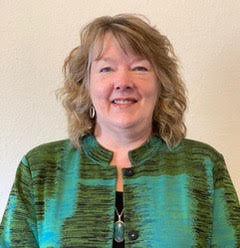 Melanie Klein has been a student and teacher in Shambhala for over twenty years. After a long career with the Boeing Company, Melanie entered Naropa University's Master of Divinity program and is now an ordained Shambhala chaplain. She previously served as the Director of the Boulder Shambhala Center and has just completed a two-year engagement as Director of Operations for Shambhala Global Services.
Share this Program: