Mudra Space Awareness
with Rupa Acharya Suzann Duquette
April 12 - 16, 2019
This program may be taken on its own or as part of the Mukpo Institute, a three-month residential program.
The legacy of Tibetan Buddhist master Chögyam Trungpa Rinpoche holds many contemplative methods for taming and training our wandering minds, directing us towards gentleness and helping us to uncover our basic nature of goodness, spaciousness and creativity.
Mudra Space Awareness gives us an opportunity to grow and evolve by helping us to connect our innate compassion and express it in the world. Chögyam Trungpa Rinpoche originally offered this series of physical exercises to theater performers as a tool for researching how "self" arises from space. From that understanding, we can learn how to develop a proper communication with reality and act in accord with situations.
The Mudra approach offered in this program combines group work with self-revelation, improvisation and laughter. It is a playful rebellion from the traps of ego and a recognition that each of us is our own Mudra.
Throughout the program, you can expect periods of sitting meditation interspersed with formalized exercises working with body and mind. There will be improvisations in how to channel fearlessness and remain flexible to changing situations. We will also work with methods aimed at enhancing awareness of perception, sound and speech created by Chögyam Trungpa Rinpoche.
"The Vidyadhara's teachings on Mudra Space Awareness are one of Shambhala's hidden treasures. The cycle of exercises embody his creative genius in making the vajrayana teachings accessible and penetrating. He begins at the beginning-how to be in space-then takes us step by step through how to stand, walk, relate with things, and interact with people. So simple, yet so revealing! "
-Ashe Acharya John Rockwell
Defined literally as "gesture," mudra refers to the central issue of theatre, broadly defined to include performance art, dance, bodywork, music, visual arts and design principles. Developed by Chögyam Trungpa in the 1970s, the mudra space awareness exercises are a collaboration of Tibetan monastic dance and theatre improvisation aimed at developing presence and authenticity. Since then this rigorous practice has become a ground for many disciplines in fields such as psychology, teacher training and eldercare as well as providing insight into how to lead a mindful life.
Arrival & Departure
Please plan on arriving 3-6pm on April 12, 2019 to check in and register. Dinner is offered at 6:30pm. The program begins at 7:30pm. April 16, 2019 is departure day; you are free to leave anytime.
---
Pricing
Karmê Chöling values its commitment to making programs affordable and available to all who wish to study with us. To support this commitment we provide two program price options.
FULL PRICE: $445
This is the actual price of the program.
DISCOUNT PRICE: $355
We offer this discounted price to those who cannot afford the full price of the program. This price is made possible through the generosity of Karmê Chöling and our donors
Payment Policies:
Karmê Chöling has updated its payment policies. The new policies apply to all programs that start after January 1, 2019. Please read the payment policies before proceeding with registration.
Financial Aid:
Karmê Chöling offers full-time student discounts, scholarships and other financial aid.
Program Credit:
If using existing program credit to pay for a program, you must pre-register for this program at least two weeks prior to the program start date by calling the front desk (802-633-2384 x3000). Program credit may not be used to pay for housing or practice materials and may not be used on or after arrival day.
Online registration is not currently open.
---
Teachers
About Rupa Acharya Suzann Duquette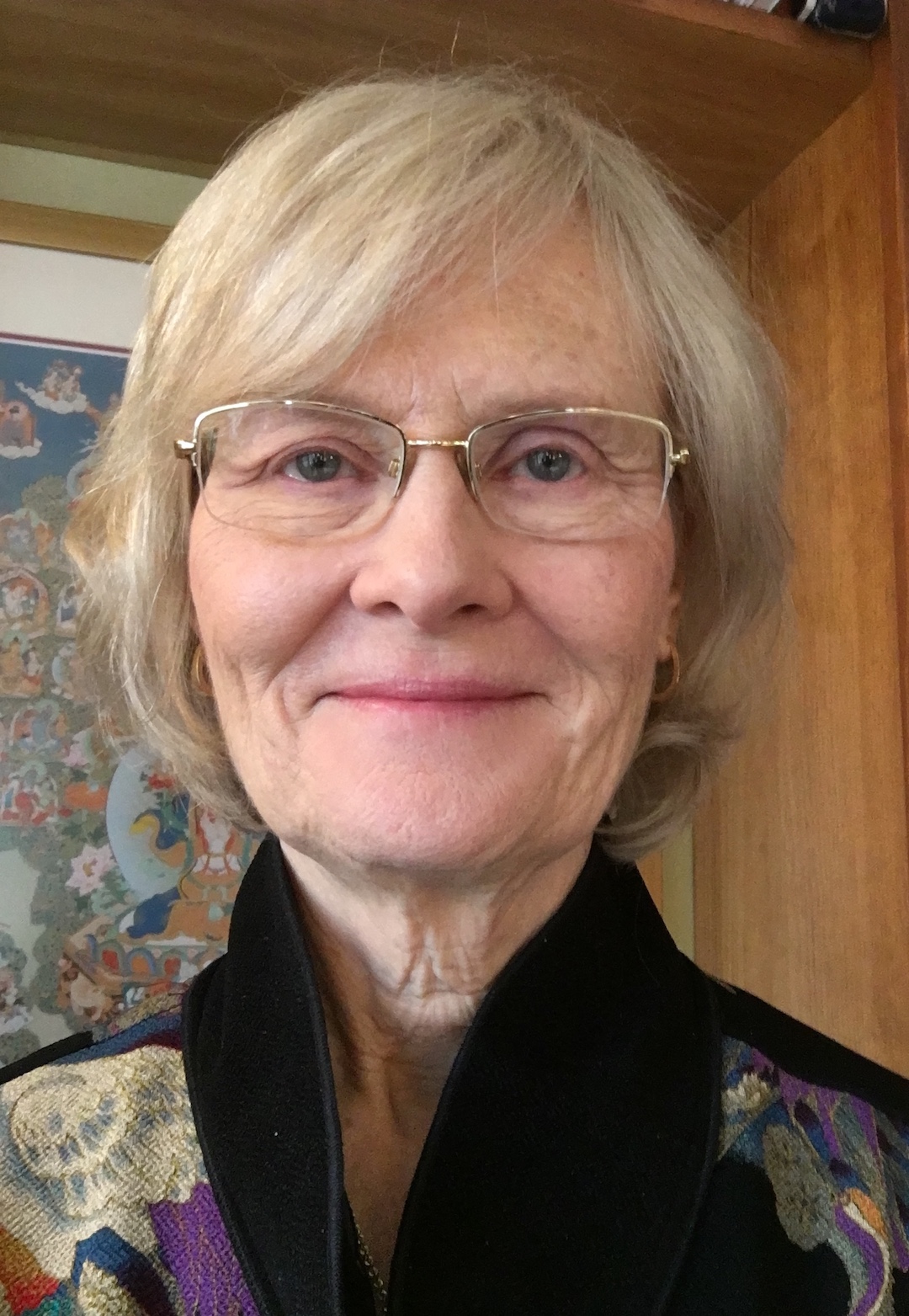 Suzann Duquette has been a student, leader and teacher in Shambhala for 45 years. Appointed by Sakyong Mipham Rinpoche as Rupa, or Form, Acharya, a key aspect of her work is developing and teaching Shambhala Ritual Academy with other core faculty throughout the sangha and online. Her work with the Ritual and Form Group of the Rupa Acharya also contributes to ritual education in Shambhala. This training program as well as other Academy programs are designed to create a community of strong and vital Shambhala umdzes and chöpöns. As Werma Acharya, Suzann leads selected Scorpion Seal meditation retreats. She also teaches Daoist-Qigong in the lineage of Dr. Eva Wong and Mudra Space Awareness, as presented by the Vidyadhara, Chögyam Trungpa Rinpoche. Suzann is currently Resident Acharya at Karmê Chöling. She and her husband, Jan Enthoven, run a B&B in Barnet, Vermont.
Share this Program: