Open Sky: Shambhala Training Level V
with Shastri Bill Brauer
November 5 - 8, 2018
---
In this fifth and final level of the Heart of Warriorship Training, we will learn to inhabit the gentleness, openness and precision of our true nature so that the present moment can unfold around us in all its vivid brilliance. While we are becoming more familiar with the present moment, we may still be slightly hesitant to let ourselves fully release into the here and now.
By softening our hearts and appreciating the sacredness of our experience, our life itself becomes a delightful source of wisdom and uplifted energy, like that of an open sky.
Open Sky: Shambhala Training Level V introduces a meditation practice that builds upon the mindfulness-awareness technique of Shambhala Training Weekend IV. This cumulative program guides students to a place beyond the gaze, where every moment is now.
Shambhala Training Level V includes:
• Guided meditation instruction
• Mindfulness meditation talks
• Optional one-on-one meditation instruction
• Mindfulness movement exercises
• Concluding festive banquet
Arrival & Departure
Please plan on arriving between 3-6pm on November 5, 2018 to check-in and register. Dinner is offered at 6:30pm. The program begins at 7:30pm. November 8, 2018 is departure day; you are free to leave at any time.
About Shambhala Training
Shambhala Training offers a structured path of meditation and emotional intelligence education rooted in the ancient wisdom of the Shambhala tradition and created for the challenges of modern, everyday existence.
The Shambhala Training path consists of program suitable for both beginning and experienced meditators, and open to people of any spiritual tradition.
This comprehensive overview of mindfulness meditation and contemplative living practices presents the view that when we foster a more awake relationship with ourselves, we are creating a more awake and compassionate world.
Prerequisites:
Completion of Awakened Heart: Shambhala Training Level IV.
---
Pricing
Karmê Chöling values its commitment to making programs affordable and available to all who wish to study with us. To support this commitment we provide two program price options.
FULL PRICE: $390
This is the actual price of the program.
DISCOUNT PRICE: $320
We offer this discounted price to those who cannot afford the full price of the program. This price is made possible through the generosity of Karmê Chöling and our donors
Payment Policies:
Karmê Chöling has updated its payment policies. The new policies apply to all programs that start after January 1, 2019. Please read the payment policies before proceeding with registration.
Financial Aid:
Karmê Chöling offers full-time student discounts, scholarships and other financial aid.
Program Credit:
If using existing program credit to pay for a program, you must pre-register for this program at least two weeks prior to the program start date by calling the front desk (802-633-2384 x3000). Program credit may not be used to pay for housing or practice materials and may not be used on or after arrival day.
Online registration is not currently open.
---
Teachers
About Shastri Bill Brauer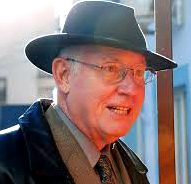 Shastri Bill Brauer has been a member of the Shambhala community for 40 years, and was once the Executive Director of Karmê Chöling. He currently is a consultant for large corporations on leadership training, succession planning, and developmental feedback programs throughout North America. In 2010, Shastri Brauer was empowered as a Shastri by Sakyong Mipham Rinpoche. He has fulfilled this role by leading Way of Shambhala classes, Dathuns, Meditation Instructor Training, and Shambhala Training Levels throughout North America and Eastern Europe, and most recently Russia.
Share this Program: