Shambhala Guide Training
with Shastri Bill Brauer and Shastri Donna Williams
April 21 - 24, 2016
In addition to being trained to give initial instruction, a Shambhala Guide is a resource, friend, and host to newcomers within the context of Shambhala Center educational programs and events. The emphasis is not merely on delivering the meditation instruction but also on offering information on our Shambhala and Buddhist lineages, the programs, the practice paths, the shrines, Shambhala forms, chants, ceremonies, events and so on. The Guides will therefore be trained in the principles of engagement and friendship, listening, inquiry, and speaking from the heart, so they can assist each new student individually and appropriately.
The Shambhala Guide program is the first weekend of the Shambhala Meditation Instructor Training program and is a requirement for MI or AD training. Students authorized as Shambhala Guides may continue as guides without going on to attend MI or AD training. There are further pre-requisites to complete for those who are interested in going on to become authorized as an AD or MI.
Role of Shambhala Guide:
The role of the Shambhala Guide is to be a resource, guide, friend, and host to newcomers within the context of Shambhala Center educational programs and events. One important aspect of their activity is to offer one-on-one meditation instruction to newcomers. However, the emphasis is on meeting newcomers as they enter Shambhala, and giving them guidance and instruction according to their particular aspiration and needs
A Shambhala Guide is authorized to give initial instruction and one follow-up meditation interview to review the technique. They are not authorized to give group instruction. In fact, one of the outcomes of having people in this role would be to move away from group instruction and re-institute individual initial instruction. During the second interview the Shambhala Guide offers to refer the student to a Meditation Instructor if the person wants further, deeper training in meditation. The Shambhala Guide also offers to be available as an on-going practice friend and guide for the new student.
The program consists of one eveninig and three days of training, followed several months later by a one-day program at the participants' local centers.
Application process for this program:
You must submit an application for Guide Training. The application process is closed at this time.
You must also provide 3 letters of recommendation from your meditation instructor, your Centre Director, and either a shastri or senior teacher who knows you, or your centre's Director of Practice & Education. Please copy and paste this link http://goo.gl/forms/1EKrpHSugo in an email to those you have chosen to recommend you. It is also a survey link.
We must receive all 3 positive letters of recommendation and an application before we will approve to register for Guide Training. On your acceptance, you will receive an email that gives you a code to register. The application deadline is March 15th.
There is a $15 application fee. Please contact the front desk to process the payment:
Tel: (802) 633-2384
Front Desk Hours:
Monday - Saturday: 10:30am - 5pm (Closed during lunch: 12:30 - 1:30pm)
The program begins at 7:30pm on Thursday, April 21 and ends with a reception around 5:30pm on Sunday, April 24th. .
Prerequisites:
-Completion of The Way of Shambhala through the Everyday Life series and Shambhala Training levels I-V.
-Unconditional Confidence:Rigden and the Shambhala Vow (a.k.a. Rigden Weekend).
-One weekthün.
-Strong daily meditation practice and relationship to a center
-The Basic Goodness series is strongly recommended, if possible.
-Three positive letters of recommendations and completed application.
---
Pricing
Karmê Chöling values its commitment to making programs affordable and available to all who wish to study with us. To support this commitment we provide two program price options.
FULL PRICE: $410
This is the actual price of the program.
DISCOUNT PRICE: $350
We offer this discounted price to those who cannot afford the full price of the program. This price is made possible through the generosity of Karmê Chöling and our donors
Application Fee: $15
Payment Policies:
Karmê Chöling has updated its payment policies. The new policies apply to all programs that start after January 1, 2019. Please read the payment policies before proceeding with registration.
Financial Aid:
Karmê Chöling offers full-time student discounts, scholarships and other financial aid.
Program Credit:
If using existing program credit to pay for a program, you must pre-register for this program at least two weeks prior to the program start date by calling the front desk (802-633-2384 x-101 or x-103). Program credit may not be used to pay for housing or practice materials and may not be used on or after arrival day.
Online registration is not currently open.
---
Teachers
About Shastri Bill Brauer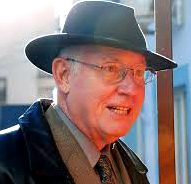 Shastri Bill Brauer has been a member of the Shambhala community for 40 years, and was once the Executive Director of Karmê Chöling. He currently is a consultant for large corporations on leadership training, succession planning, and developmental feedback programs throughout North America. In 2010, Shastri Brauer was empowered as a Shastri by Sakyong Mipham Rinpoche. He has fulfilled this role by leading Way of Shambhala classes, Dathuns, Meditation Instructor Training, and Shambhala Training Levels throughout North America and Eastern Europe, and most recently Russia.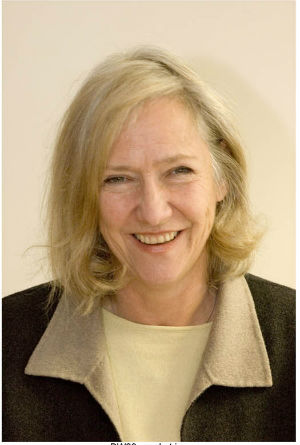 About Shastri Donna Williams
Shastri Donna Williams has taught Shambhala Training Levels for the past 35 years both in the US and in Chile and is involved in teaching Contemplative Ecology and practicing plant-based textile arts. She lives in Vermont where she gardens, growing dye plants, apples, raspberries and raising bees.
Share this Program: