Being Authentic with Kids: Nonviolent Communication for Families
with Imre Berty and Tune Faulkner
October 10 - 12, 2014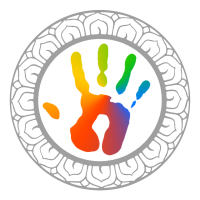 This program is part of one of our family retreats. During this program we have simultaneous retreats for parents, teens, tweens, and children. Learn more
What if you could inspire more cooperation with your kids, reduce family conflicts and strengthen your family's relationships? During this weekend, we will explore mindful and effective ways to parent among the beautiful foliage of Northern Vermont this fall. Join us for a spacious retreat as we explore the compassionate model of Non-Violent Communication developed by Marshall Rosenburg.
We will allow time to walk the land, visit our one-acre organic garden, and connect with other participants over tasty meals (vegetarian options provided). Join in all or part of the scheduled activities: meditation (with instruction), conversation and contemplation, and evening activities.
As part of Family Weekend, get 10% off program fees when you enroll one or more children in Aloka Children's Program or Teen Retreat. Offer expires September 5.
During this retreat our staff will create an environment that will encourage you to:
· Shift from judgment to connection
· Tune into your own needs as a parent and an individual.
· Communicate with children and adults so that you are heard
· Share with other parents what has worked
· Learn techniques to work effectively with your children
Step out of the habitual patterns of parenting and connect to family with sanity
Find out more about Non-Violent Communication from these resources…
The Heart of Parenting: Non-Violent Communication in Action – by Marion Badenoch Rose, Ph.D.
Non-Violent Communication in Parenting
The program begins Friday, October 10 at 7:30pm and concludes Sunday, October 12 at 3pm.
---
Pricing
Karmê Chöling values its commitment to making programs affordable and available to all who wish to study with us. To support this commitment we provide two program price options.
FULL PRICE: $335
This is the actual price of the program.
DISCOUNT PRICE: $275
We offer this discounted price to those who cannot afford the full price of the program. This price is made possible through the generosity of Karmê Chöling and our donors
Payment Policies:
Karmê Chöling has updated its payment policies. The new policies apply to all programs that start after January 1, 2019. Please read the payment policies before proceeding with registration.
Financial Aid:
Karmê Chöling offers full-time student discounts, scholarships and other financial aid.
Program Credit:
If using existing program credit to pay for a program, you must pre-register for this program at least two weeks prior to the program start date by calling the front desk (802-633-2384 x-101 or x-103). Program credit may not be used to pay for housing or practice materials and may not be used on or after arrival day.
Online registration is not currently open.
---
Teachers
About Imre Berty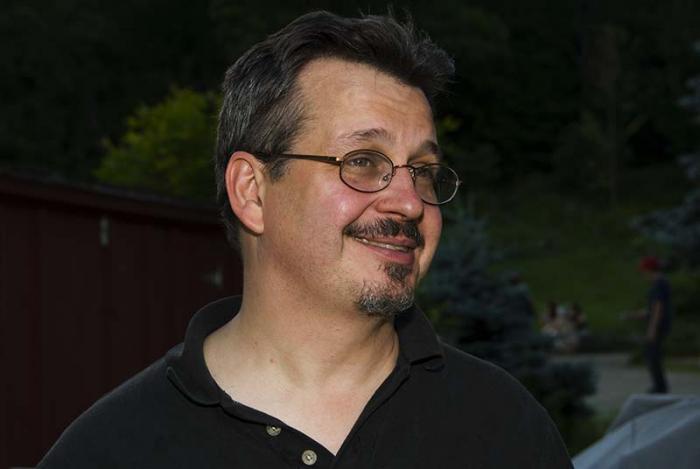 Imre has been a member of the Shambhala Community and meditation practitioner for over 20 years and is father to three children. He has studied non-violent communication since 2006, and has completed a year-long intensive study of NVC.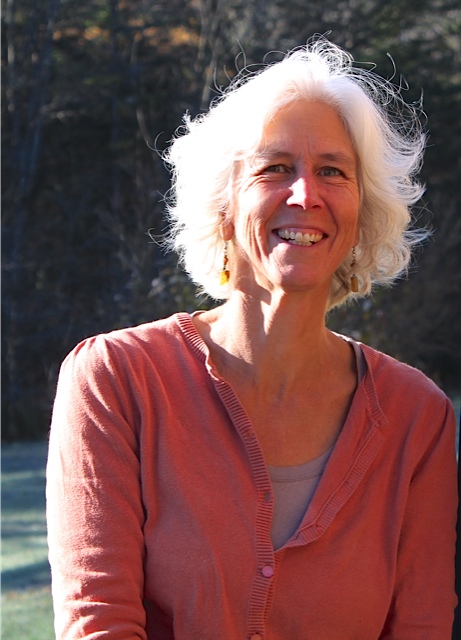 About Tune Faulkner
Tune Faulkner has been inspired as a student of Shambhala since 1994. In 1979 she moved to the Northeast Kingdom of Vermont unaware that in the neighborhood was the fledgling nugget of Karme Choling, or "Tail of the Tiger" as it was called then. She feels incredibly fortunate to have discovered such a jewel in this remote area. Tune is the Practice and Education Coordinator at the St. Johnsbury Shambhala Meditation Center in Vermont. She has co-taught the Tools For Living and Simplicity Programs at Karme Choling, as well as other introductory courses for several years. She is also passionate about learning and teaching Marshall Rosenberg's Non-Violent Communication.
Share this Program: