Teen Retreat: Creating a Culture of Goodness
with Geoff Cox
October 4 - 6, 2013
At the heart of the Shambhala teachings is the understanding that every person is fundamentally good. This weekend will explore our everyday experiences of fundamental goodness and what it might look like to lead our lives from this basic principle. Together we will create a culture of goodness that will encourage our innate qualities of kindness, wisdom, inner strength and joy to emerge.
With meditation as our anchor and childlike curiosity as our guide, we will explore practices that will take us into our bodies, into the natural world and into the aliveness of human connection. We will conclude the weekend by asking ourselves, "what would it look like if we approach our life from a place of inherent wisdom and sanity?" We will explore topics like relationships and friendships, family life, sports, the arts, and school from this angle - and together, see what wisdom and insights arise!
---
Pricing
Karmê Chöling offers 2 price options for this program.
Please choose the option that works best for you.
Patron Price: $235
This price covers 100% of Karmê Chöling's operational cost for the program and supports financial aid for other participants. By choosing to pay this price, you extend your generosity to Karmê Chöling and the other participants. Thanks to you, we can make more scholarships available and continue to enrich Karmê Chöling.
Base Price: $175
This cost covers 80% of operating costs for the program reflecting Karmê Chöling's commitment to keeping programs affordable. We fundraise to cover the remaining program costs.
Please Note:
Price includes meals and basic accommodations on the shrine room floor.
Scholarship and Financial Aid resources are available to make dharma accessible to people in all circumstances. We offer different ways for overcoming financial obstacles here.
Online registration is not currently open.
---
Teachers
About Geoff Cox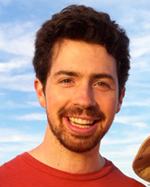 Geoff Cox has been studying and practicing meditation for eight years and is an active member of the Boston Shambhala Center. He has experience working with youth as a nature-connection educator, and as the developer of an interdisciplinary, immersive living-learning community at the University of Richmond. Currently a graduate student at the New England School of Acupuncture, Geoff loves to explore the intersection of Chinese medicine, meditation, and nature. He is passionate about empowering youth leaders and building resilient communities, and is delighted to be working with Shambhala youth.
Share this Program: