CXL:Running with the Mind of Meditation
with Barry Gruessner and Emily Miller
October 4 - 6, 2013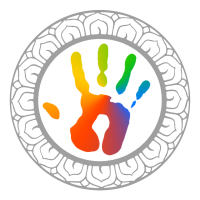 This program is part of one of our family retreats. During this program we have simultaneous retreats for parents, teens, tweens, and children. Learn more
Distance running or walking is often the exercise of choice for reducing stress, bringing us greater perspective and connecting us directly to the wisdom of the body. The practices of meditation offer similar benefits, helping us cultivate stillness and nonjudgmental awareness of the mind's activities. Join us for an extraordinary weekend of exploration as we run on beautiful Vermont roads during peak foliage season and discover a deeper experience of peace through meditation and running. The program will include meditation instruction and practice, stretches specifically for runners, group discussion, and a contemplative group run. Experienced teachers will lead us on this delightful journey.
This program is designed for runners and walkers of all levels. The program will begin Friday evening after dinner at 7:30 and conclude Sunday afternoon at 4:30.
---
Pricing
Karmê Chöling values its commitment to making programs affordable and available to all who wish to study with us. To support this commitment we provide two program price options.
FULL PRICE: $360
Those who can are encouraged to register using this option.
DISCOUNT PRICE: $275
To encourage all to study, we offer this discounted price to those who cannot afford the full price. Charitable donations provide the funding to make this pricing option available. We thank our donors for their generosity.
Financial Aid
Karmê Chöling offers interest-free payment plans, scholarships, and other financial assistance.
Please Note:
Price includes meals but not accommodations.
By pressing "Register," you agree to allow Karmê Chöling to charge any balance owed for this program two weeks prior to the program start date against the card you use to make your deposit unless you make other arrangements with Karmê Chöling prior to that date.
Online registration is not currently open.
---
Teachers
About Barry Gruessner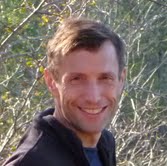 Barry Gruessner has been practicing and studying meditation for over 10 years and running since he was 12 years old. He is a veteran of more than a dozen marathons, including five with Sakyong Mipham. Barry teaches in Shambhala and currently works in education in Burlington, VT.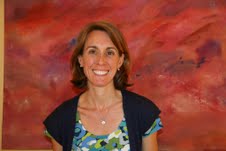 About Emily Miller
Emily Miller has been practicing and studying meditation for over 10 years and running for 20. She has finished two marathons and continually balances running, working and parenting. She is an experienced yoga practitioner and works as a psychotherapist in Burlington,VT.
Share this Program: