CXL:Running with the Mind of Meditation
with Barry Gruessner and Emily Miller
October 4 - 6, 2013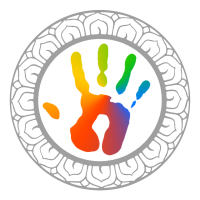 This program is part of one of our family retreats. During this program we have simultaneous retreats for parents, teens, tweens, and children. Learn more
Distance running or walking is often the exercise of choice for reducing stress, bringing us greater perspective and connecting us directly to the wisdom of the body. The practices of meditation offer similar benefits, helping us cultivate stillness and nonjudgmental awareness of the mind's activities. Join us for an extraordinary weekend of exploration as we run on beautiful Vermont roads during peak foliage season and discover a deeper experience of peace through meditation and running. The program will include meditation instruction and practice, stretches specifically for runners, group discussion, and a contemplative group run. Experienced teachers will lead us on this delightful journey.
This program is designed for runners and walkers of all levels. The program will begin Friday evening after dinner at 7:30 and conclude Sunday afternoon at 4:30.
---
Pricing
Karmê Chöling offers 2 price options for this program.
Please choose the option that works best for you.
Patron Price: $360
This price covers 100% of Karmê Chöling's operational cost for the program and supports financial aid for other participants. By choosing to pay this price, you extend your generosity to Karmê Chöling and the other participants. Thanks to you, we can make more scholarships available and continue to enrich Karmê Chöling.
Base Price: $275
This cost covers 80% of operating costs for the program reflecting Karmê Chöling's commitment to keeping programs affordable. We fundraise to cover the remaining program costs.
Please Note:
Price includes meals but not accommodations.
It is traditional for students to offer a monetary gift to the teacher in appreciation for receiving the teachings, and in recognition of the years of training and understanding the teacher has cultivated. There will be an opportunity to offer a teaching gift at the program.
Scholarship and Financial Aid resources are available to make dharma accessible to people in all circumstances. We offer different ways for overcoming financial obstacles here.
Online registration is not currently open.
---
Teachers
About Barry Gruessner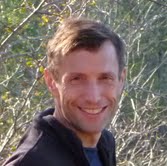 Barry Gruessner has been practicing and studying meditation for over 10 years and running since he was 12 years old. He is a veteran of more than a dozen marathons, including five with Sakyong Mipham. Barry teaches in Shambhala and currently works in education in Burlington, VT.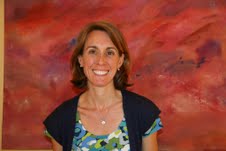 About Emily Miller
Emily Miller has been practicing and studying meditation for over 10 years and running for 20. She has finished two marathons and continually balances running, working and parenting. She is an experienced yoga practitioner and works as a psychotherapist in Burlington,VT.
Share this Program: