Meditation Instructor Gathering
with Acharya Dale Asrael and David Rome
June 6 - 9, 2013
We are happy to announce the Meditation Instructors' Gathering at Karmê Chöling, and encourage all meditation Instructors to attend. Sakyong Mipham Rinpoche has requested that, throughout the Shambhala community this year, we emphasize meditation instruction as a focus of our work together. Specifically, he would like us to use this period of time to train and deepen in Shambhala Meditation by studying the text. Additionally, to prepare for the role of meditation instruction in a societal vision, he asks that we further develop skills of listening and inquiry. As he said, our role is "…not to teach the students something, but to help them discover something".
The Meditation Instructors' Gatherings will include study and contemplation of excerpts of the Shambhala Meditation text, exploring the ways the qualities of gentleness, trust, and caring inform our entire approach to meditation (our own practice, as well as teaching meditation to others). Thus, meditation can be understood as an expression of appreciation for oneself, and the qualities of embodiment, relaxation, kindness and confidence can be communicated.
Additionally there is a materials fee of $12
The Meditation Instructor Gathering will begin at 7:15pm June 6 and end with a reception 6:30pm.
Please plan to attend the entire program.
Prerequisites:
Must be a vajrayana student and a current Meditation Instructor
Must view or listen to the Sakyong's transmission of Shambhala Meditation at the online address to MIs March 2013.
Must have viewed Acharay Asrael's 2 online presentations December 2012, and Januar 2013 and continue to contemplate the lines from the text.
---
Pricing
Karmê Chöling values its commitment to making programs affordable and available to all who wish to study with us. To support this commitment we provide two program price options.
FULL PRICE: $420
Those who can are encouraged to register using this option.
DISCOUNT PRICE: $335
To encourage all to study, we offer this discounted price to those who cannot afford the full price. Charitable donations provide the funding to make this pricing option available. We thank our donors for their generosity.
Financial Aid
Karmê Chöling offers interest-free payment plans, scholarships, and other financial assistance.
Please Note:
Price includes meals but not accommodations.
By pressing "Register," you agree to allow Karmê Chöling to charge any balance owed for this program two weeks prior to the program start date against the card you use to make your deposit unless you make other arrangements with Karmê Chöling prior to that date.
Online registration is not currently open.
---
Teachers
About Acharya Dale Asrael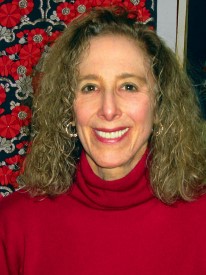 Dale has taught as Core Faculty at Naropa University since 1992, in the M.A. Buddhist Studies, Contemplative Education, and Counseling programs, and is an Upadhyaya (Buddhist minister). She leads meditation retreats, dathuns, Sutrayana Seminaries, Ngondro Instructor trainings, and other programs internationally. In March of 2011, Sakyong Mipham Rinpoche appointed Dale the Dean of Meditation Instructor, asking her to be responsible for the compassionate activity of meditation instruction in the Shambhala manada. This includes the training, supervision, development, and support for actual meditation instruction path itself.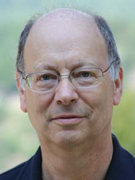 About David Rome
David I. Rome is the developer of Mindful Focusing, an integration of Eugene Gendlin's Felt-Sense Focusing and Buddhist mindfulness-awareness practices (http://www.mindfulfocusing.com). He is the author of Your Body Knows the Answer; Using Your Felt Sense to Solve Problems, Effect Change, and Liberate Creativity (Shambhala Publications, 2014). Earlier, David studied Buddhism with Chogyam Trungpa Rinpoche, whom he served as private secretary for many years.
Share this Program: