Shambhala Sadhana Retreat
with Rupa Acharya Suzann Duquette
December 26, 2012 - January 1, 2013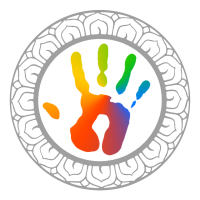 This program is part of one of our family retreats. During this program we have simultaneous retreats for parents, teens, tweens, and children. Learn more
Sakyong Mipham Rinpoche wrote The Shambhala Sadhana in 2011 at Yangleshö, the famous cave in Nepal where Padmasambhava attained enlightenment. In early 2012, the Sakyong transmitted the practice to our community. It is now the main training in the Enlightened Society Assembly. It is a short, profound, and potent practice that deepens our experience and realization of our innate strength and the path of creating a healthy and resilient society.

To attend this retreat, you must have already received the Shambhala and Enlightened Society Vows as well as the Shambhala Sadhana Sun Transmission; or if you have not received these, you must be a graduate of Sutrayana Seminary or Vajrayana Seminary, and you will then receive the vows and transmission at the start of the retreat. On the first day of the retreat, Acharya Rockwell will offer the Shambhala and Enlightened Society Vows (without giving out names) and the Sun Transmission that introduces one to the sadhana practice. Those who are newly receiving these Vows and the Sun Transmission must commit for the entire retreat so that they can make a strong connection to the sadhana. Those who have already received the Shambhala Sadhana are welcome to come for part of the retreat.

Winter is a wonderful time of the year to escape the holiday busyness and come to the mountains and forest of Vermont to celebrate with our dharma family. In addition to practicing and studying the sadhana, we will enjoy the outdoor dralas, sing songs, practice qigong, and share personal stories and inspirations about how to manifest a community that benefits our earth and all beings.
Please email Evan with further questions at evan@karmecholing.org.
The New Years Eve Soirée at Karme Choling will begins at 7pm with potluck hors d'oeuvres and drinks. Participants, KCL staff and local community members can choose to relax in our living room, join the more festive environment in our dining room or dance in the Main Shrine Room. Dancing will begin at 9pm after a Karme Choling Year End Fundraiser. We will welcome the New Year with mediation and contemplation in the Main Shrine Room.
Prerequisites:
* Must have already received the Shambhala and Enlightened Society Vows as well as the Shambhala Sadhana Sun Transmission; or if you have not received these, you must be a graduate of Sutrayana Seminary or Vajrayana Seminary. If you have not yet received this practice, full participation of the program is required.
* Partial participation in this retreat is only available for those who have already received the transmission and practice of The Shambhala Sadhana.
---
Pricing
Karme Choling values its commitment to making programs affordable and available to all who wish to study with us. To support this commitment we provide two program price options.
FULL PRICE: $700
Those who can are encouraged to register using this option.
DISCOUNT PRICE: $530
To encourage all to study, we offer this discounted price to those who cannot afford the full price. Charitable donations provide the funding to make this pricing option available. We thank our donors for their generosity.
Daily Fee: $90
Financial Aid
Karme Choling offers interest-free payment plans, scholarships, and other financial assistance.
Please Note:
Price includes meals but not accommodations.
It is traditional for students to offer a monetary gift to the teacher in appreciation for receiving the teachings, and in recognition of the years of training and understanding the teacher has cultivated. There will be an opportunity to offer a teaching gift at the program.
Online registration is not currently open.
---
Teachers
About Rupa Acharya Suzann Duquette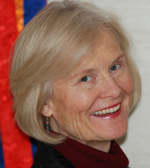 Suzann is an Acharya, a senior teacher and representative of Sakyong Mipham Rinpoche. She has been a student, leader, and teacher in the Shambhala lineage since 1974. A former co-director of Karmê Chöling, Suzann is currently Resident Acharya for the center and a core faculty member of Karmê Chöling's Mukpo Institute. She is also Rupa Acharya. In this position, she is responsible for maintaining and fostering the sacred ceremonial and liturgical forms of Shambhala.

Acharya Duquette teaches widely. She respects the power of embodiment in bringing conceptual learning to manifestation, and emphasizes body awareness and disciplines in all her teaching. The Acharya is a Qigong instructor in the lineage of Eva Wong, a Lujong or Warrior Exercises instructor in the lineage of Khenpo Tsultrim Gyamtso, Rinpoche, and a Mudra Space Awareness teacher in the lineage of Chögyam Trungpa, Rinpoche. She lives with her husband, Jan, in Barnet, where they own a bed and breakfast, Blue Skies Guesthouse.

Share this Program: