Ngöndro and Werma Retreat
with Acharya Emily Bower
July 21 - 29, 2012


The focus of the Werma/Ngöndro Retreat will be intensive practice and is appropriate whether you are seeking to establish your practice or are an experienced practitioner. The retreat fulfills the group practice requirements and is restricted to graduates of Shambhala Vajrayana Seminary.
Join us for this special summer program. Practicing in a group context fosters camaraderie and celebration and increases both personal and group windhorse, thus giving power and potency to the vision of Shambhala. All ngondro practitioners are warmly invited to this practice intensive. This retreat fulfills the group practice requirement for Rigden Ngondro practitioners. Prerequisite: Shambhala Vajrayana Seminary.
Chopon Training will be given during the Werma portion of this program.
Participation will count towards requirements for Ngöndro and werma group retreats.
Prerequisites:
Sacred World Assembly (Shambhala Vajrayana Seminary) for Ngöndro Practioners
Rigden Abhisheka for Werma Practitioners
---
Pricing
Karmê Chöling values its commitment to making programs affordable and available to all who wish to study with us. To support this commitment we provide two program price options.
FULL PRICE: $721
Those who can are encouraged to register using this option.
DISCOUNT PRICE: $525
To encourage all to study, we offer this discounted price to those who cannot afford the full price. Charitable donations provide the funding to make this pricing option available. We thank our donors for their generosity.
Daily Fee: $60
Financial Aid
Karmê Chöling offers interest-free payment plans, scholarships, and other financial assistance.
Online registration is not currently open.
---
Teachers
About Acharya Emily Bower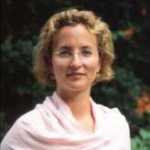 Acharya Emily Bower started practicing in the Shambhala community in 1987, the year that Chögyam Trungpa Rinpoche passed away. She met Sakyong Mipham Rinpoche in 1991 when he came to teach in Berkeley, CA, where she was living at the time. She became his student then and has served as his editor for various projects including his first book, Turning the Mind into an Ally. She has studied kyudo with Kanjuro Shibata Sensei, and she is a lifelong member of the Dorje Kasung. In 1991, she joined the staff of Karmê Chöling, where she lived for three years, and where she had the opportunity to complete the Karma Kagyu ngöndro practices. She currently lives in Boston, MA, and works as a professional book editor with Shambhala Publications. She has been an acharya since 2004.
Share this Program: