Enlightened Society Assembly (formerly Sutrayana Seminary)
with Ashe Acharya John Rockwell and Acharya Eve Rosenthal
February 4 - 19, 2012
The Enlightened Society Assembly (Sutrayana Assembly) is a Shambhala mahayana program that emphasizes the view of the intrinsic goodness of all beings, practices that rouse bodhichitta and compassionate openness, and confident activity that engages fully in the world. In particular, living up to its name, this Assembly will focus on how we can create enlightened society on the spot, at home, in our city and nation, and wherever we go. To apply, visit Shambhala International.
This program is a prerequisite for Sacred World Assembly (formerly Shambhala Vajrayana Seminary).
The program begins the evening of February 4. February 19 is a departure morning with no programming scheduled.
There will be a materials fee in addition to the program fee. The amount is to be determined.
Prerequisites:
Students applying to Enlightened Society Assembly should have completed the following before the program:
A dathün.

The Way of Shambhala I & II (which includes the Heart of Warriorship and Sacred Path levels),

or the Shambhala School of Buddhist Studies (or an equivalent, intermediate level of Buddhist study), including study of the 1999 and 2000 Shambhala Sutrayana Seminary Transcripts AND The Shambhala Training Sacred Path program through Outrageous & Inscrutable.
This is a new requirement. In this transition year, if you were planning to attend Sutrayana Seminary but will not be able to complete the Sacred Path before the program, please talk to your Shambhala Training Resident Director to discuss ways of covering this material before the program.

Membership in your local Shambhala Meditation centre/group or a Shambhala International membership For more information on membership, contact your local Shambhala centre or visit http://www.shambhala.org/community/membership/. if you live in a remote area where center membership is not possible, you can become a member of Shambhala International by contacting Thomas Cory at tacory@gmail.com.
Students from Europe not living near a local centre can contact Christine Drabek to arrange a Shambhala Europe membership.
As always, we will consider exceptions to these pre-requisites in this transition year, and in particular, for those who live in remote areas or from smaller centers.
---
Pricing
Karmê Chöling values its commitment to making programs affordable and available to all who wish to study with us. To support this commitment we provide two program price options.
FULL PRICE: $1787
Those who can are encouraged to register using this option.
DISCOUNT PRICE: $1395
To encourage all to study, we offer this discounted price to those who cannot afford the full price. Charitable donations provide the funding to make this pricing option available. We thank our donors for their generosity.
Financial Aid
Karmê Chöling offers interest-free payment plans, scholarships, and other financial assistance.
Online registration is not currently open.
---
Teachers
About Ashe Acharya John Rockwell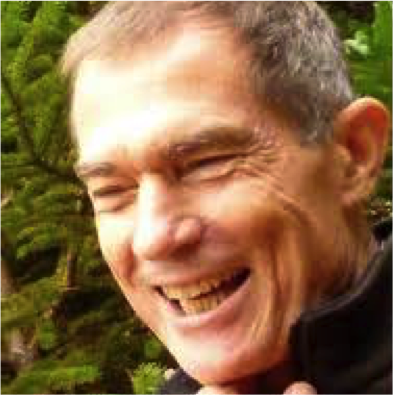 Ashe Acharya John Rockwell has been a student, teacher, and leader on the Shambhala Buddhist path for over 40 years, under the guidance of Chögyam Trungpa Rinpoche and Sakyong Mipham Rinpoche. His inspiration is to open the heart and senses through meditation and find innate awareness within everyday life, the natural world, and the challenges of awakening society. He teaches Daoist qigong as taught by Eva Wong to uncover the natural unity of body, energy, and awareness. He lives in Halifax, Nova Scotia with his wife, Rhiannon Wells, and travels internationally to teach.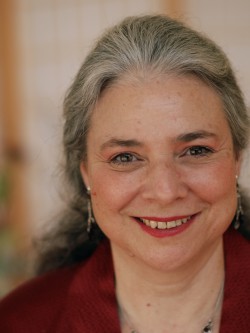 About Acharya Eve Rosenthal
Eve Rosenthal has been a meditator in the Shambhala Buddhist tradition since 1973. She holds a doctorate in Computer Science, is the founder of Shambhala Online, and has worked in technology on Wall Street as well having been a university professor (in technology!). She travels widely to teach on meditation and Shambhala principles and is a long time practitioner and instructor of Tai Chi Chuan. Eve lives in Nova Scotia with her spouse, Basia.
Share this Program: