QiGong 1 & 2
with Heidi Meyer-bothling
April 21 - 23

The Qigong of Xiantianwujimen Taoism
Xiantianwujimen is a Taoist lineage founded by Chen Xiyi in 10th century China. "Xiantian" means prmordial, "wuji" means limitless, and "men" means gate. The translated name of the lineage is Primordial Limitless Gate.
This lineage specializes in using qigong to simultaneously cultivate and transform body and mind. A hermit and household tradition, Xiantianwujimen has been transmitted uninterrupted for over a thousand years. Qigong techniques favored by this lineage include self-massage, tendon-changing, calisthenics, marrow washing, and breath regulation.
Instruction of Xiantianwjimen qigong is offered by Eva Wong, a 19th generation carrier of the lineage, and by instructors authorized by the lineage.
For more information on the teachings and programs offered by Xiantianwujimen Taoism please go to limitlessgate.com.
Qigong 1 and 2 - Peaceful Body, Peaceful Mind
When body is relaxed and peaceful, energy will flow. When mind is still, it will embrace qi and strengthen the body. In the Chinese arts of health and longevity, qigong simultaneously cultivates a peaceful body and a peaceful mind. Physical health and mental well-being are closely aligned.
Begin your journey of health and well-being in Qigong l 1 by learning six classic qigong techniques that relax the body and two postures of standing qigong that gather internal energy. Continue in Qigong 2 by learning how to guide energy through the body using the Nine Self-Massage. Complete the program by learning Twelve Devas Tendon Changing - the most effective form of qigong used in repairing physical injuries and enhancing muscular-skeletal strength.
There are no requirements. If you wish to get started on improving your physical health and mental well-being, this program is for you.
Arrival & Departure
The program begins at 7:30pm on Friday, April 21st, 2023. Please plan to arrive on Friday between 2:00pm and 6:00pm. Dinner is served at 6:30pm.
It ends at 6:00pm on Sunday, April 23rd. You may depart at anytime after the program ends
---
Pricing
Karmê Chöling values its commitment to making programs affordable and available to all who wish to study with us. To support this commitment we provide two program price options.
TUITION: $220
This is the actual price of the program.
GENEROSITY PRICE: $275
We offer this generosity price to those who can afford to pay a little more. Your generosity makes it possible for Karmê Chöling to offer it's programs at a reasonable price.
Please Note:
Price does not include accommodations, which will be added during the registration process.
Payment Policies:
Karmê Chöling has updated its payment policies. The new policies apply to all programs that start after January 1, 2019. Please read the payment policies before proceeding with registration.
Financial Aid:
Karmê Chöling offers full-time student discounts, scholarships and other financial aid.
Program Credit:
If using existing program credit to pay for a program, you must pre-register for this program at least two weeks prior to the program start date by calling the front desk (802-633-2384 x3000). Program credit may not be used to pay for housing or practice materials and may not be used on or after arrival day.
---
Teachers
About Heidi Meyer-bothling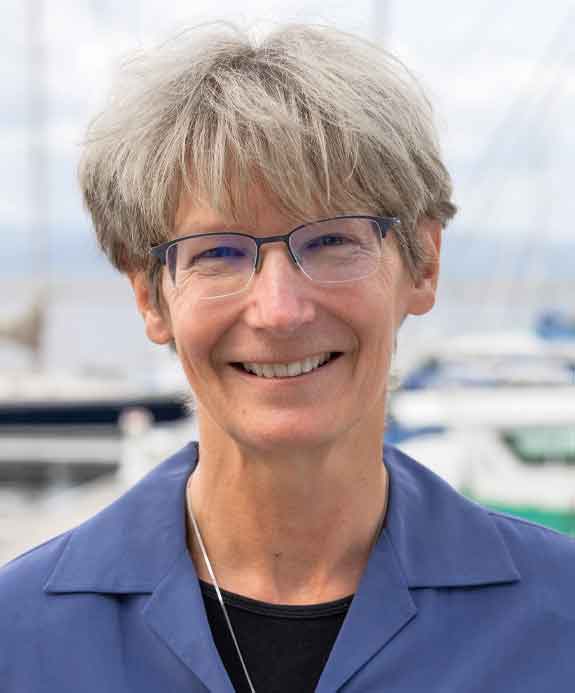 Heidi Meyer-Bothling has been studying and practicing Qigong with Dr. Eva Wong since 2012 and was recently authorized to instruct Daoist Qigong Levels 1 and 2. Prior to becoming a student within Dr. Wong's lineages, Heidi practiced and then instructed in the Korean martial art, meditation and breathwork of Sun Do Mountain Taoism for fourteen years. She has a deep connection with the natural world which helps her share the principles of Daoism in a practical and inspiring way. She currently serves on the leadership council of the Shambhala Meditation Center of St. Johnsbury VT and coordinates the virtual Center's marketing.
Share this Program: