Online Class: The 37 Practices of a Bodhisattva
with Mathias Pongracz
February 2 - March 4
Note: This is an online study group in collaboration with the Shambhala Online Program Library.

Melting the Ice and Getting Unstuck
In times of pandemic, worldwide environmental destruction, and social disintegration, one can easily be overcome by feelings of disconnection, helplessness, resignation, and paralysis. This course introduces us to the 37 Practices of a Bodhisattva, a classic training in compassionate living from the Tibetan mahayana tradition.
What Will You Learn?
The text entitled The Thirty-Seven Practices of a Bodhisattva, by the 14th-century monk Ngulchu Thogme Sangpo, provides clear insights on how to work with such challenges and turn around seemingly intractable situations. It points to the skillful means that bring us the strength of heart to work with difficult circumstances while being of benefit to others.
Schedule of Talks and Discussion
Study Sessions: Thursday nights at 7pm Eastern beginning February 2nd
Live Q n A with Mathias Pongracz: Saturday, March 4th at 11am Eastern.
February 2nd - When nothing works anymore: Turning around
February 9th - Setting out to travel: What to take with us.
February 16th - Map and compass for travel: What to leave behind.
February 23rd- Obstacles: How to make use of loss, suffering, disgrace and more...
March 2nd - Signposts left behind by an old monk making sure we don't go astray.
March 4th at 11am Eastern - Special Live Session with Mathias Pongracz
What will you receive?
Each weekly session will feature a short practice period, a 40-minute recorded video talk, readings and a LIVE group discussion.
You will also receive access to necessary readings and commentaries for deeper study.
---
Pricing
Karmê Chöling values its commitment to making programs affordable and available to all who wish to study with us. To support this commitment we provide two program price options.
TUITION: $150
This is the actual price of the program.
GENEROSITY PRICE: $200
We offer this generosity price to those who can afford to pay a little more. Your generosity makes it possible for Karmê Chöling to offer it's programs at a reasonable price.
Payment Policies:
Karmê Chöling has updated its payment policies. The new policies apply to all programs that start after January 1, 2019. Please read the payment policies before proceeding with registration.
Financial Aid:
Karmê Chöling offers full-time student discounts, scholarships and other financial aid.
Program Credit:
If using existing program credit to pay for a program, you must pre-register for this program at least two weeks prior to the program start date by calling the front desk (802-633-2384 x3000). Program credit may not be used to pay for housing or practice materials and may not be used on or after arrival day.
---
Teachers
About Mathias Pongracz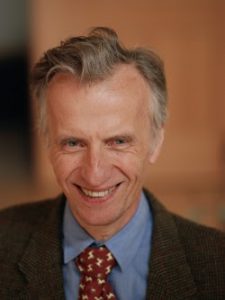 Mathias Pongracz has been a student of both the Vidyadhara Chögyam Trungpa Rinpoche (since 1983) and Sakyong Mipham Rinpoche (since 1991), as well as student of Kobun Chino Roshi. He teaches in Austria, Hungary and France.
Share this Program: