Traditional Chinese Qigong: Level 5
with Suzann Duquette
August 17 - 19
---
In Level 5 students will learn:
The Leopard, Snake, and Crane postures of the Five Internal Animals Training from the Wudang Shan lineage. The leopard form trains tendon flexibility and strength; the snake form trains flexibility in the spinal column to facilitate the circulation of qi; and the crane form enhances the ability of the body to conserve and store generative energy (jing). In addition, by immersing themselves in the spirit of these animals, participants will eventually embody the explosive power of a leaping leopard, the elusive movement of the snake, and the balanced stillness of a crane in repose.
Part 3 of the Immortals' Guide to Self-massage and Breath regulation. This system combines self-massage and breath control to facilitate the conservation and circulation of internal energy.
Part 3 of Chen Xiyi's Red Phoenix Calisthenics System. This system combines tendon-changing, calisthenics, self-massage, and breath regulation.
If you would like to attend BOTH Levels 4 & 5, you may register for the full series at this link.
Arrival & Departure
Please plan on arriving between 3 & 6pm on Wednesday, August 17, 2022, to register and check-in. Dinner is offered at 6:30pm. The program begins that evening at 7:30pm. The program ends by 6:30pm on Friday, August 19, 2022.
If you would like to extend your stay at KCL in order to depart Saturday morning, contact KCL Guest Services at info@karmecholing.org.
COVID Protocols
Karme Choling's COVID protocols will evolve throughout 2022, based on CDC recommendation and local COVID activity. You may need to have a negative COVID test prior to, or on arrival. Masks may be required for certain indoor events. You will receive specific guidelines in the welcome letter for this retreat. You may check our current COVID protocols regarding on-land participation, at this link: https://www.karmecholing.org/visiting-us/covid-policy
Please note: You must be fully vaccinated to stay overnight at Karme Choling.
Prerequisites:
Traditional Chinese Qigong: Levels 1 - 4
---
Pricing
Karmê Chöling values its commitment to making programs affordable and available to all who wish to study with us. To support this commitment we provide two program price options.
FULL PRICE: $430
This is the actual price of the program.
DISCOUNT PRICE: $350
We offer this discounted price to those who cannot afford the full price of the program. This price is made possible through the generosity of Karmê Chöling and our donors
Payment Policies:
Karmê Chöling has updated its payment policies. The new policies apply to all programs that start after January 1, 2019. Please read the payment policies before proceeding with registration.
Financial Aid:
Karmê Chöling offers full-time student discounts, scholarships and other financial aid.
Program Credit:
If using existing program credit to pay for a program, you must pre-register for this program at least two weeks prior to the program start date by calling the front desk (802-633-2384 x3000). Program credit may not be used to pay for housing or practice materials and may not be used on or after arrival day.
Online registration is not currently open.
---
Teachers
About Suzann Duquette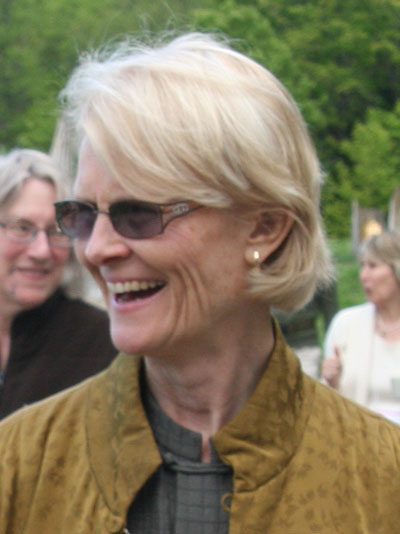 Suzann Duquette has been a student in Shambhala for 45 years, and has served as a leader in the governing, teaching, and protection service areas of the community. Previous co-director and director of Karmê Chöling, Suzann is now the center's Senior Teacher in residence. Suzann has taught widely on the Art of War, is an instructor of Daoist-Qigong in the lineage of Dr. Eva Wong, and is a senior teacher of Mudra Space Awareness, as presented by Chögyam Trungpa, Rinpoche. Through body disciplines and awareness practices, she emphasizes embodiment in all of her teaching.
Share this Program: