Grounding in the Path of Dharma
with Anyen Rinpoche
August 25 - 28
---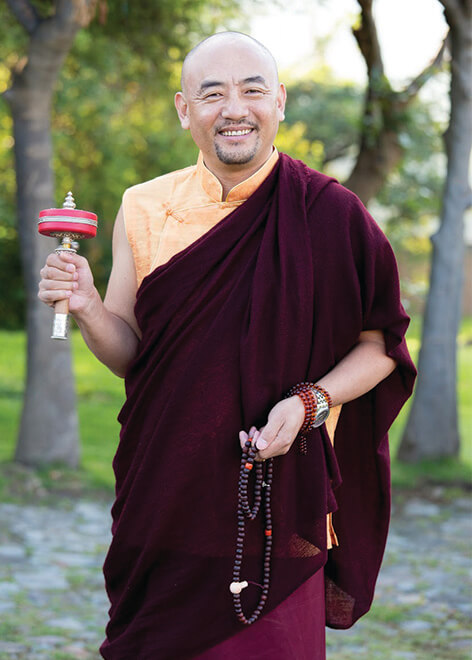 Do you want to deepen your dharma practice? Sometimes on our spiritual paths, we feel our practice is going well and we want to keep up the momentum. Other times, we face various challenges in just maintaining our practice, let alone advancing it. Consider the following challenges faced by many practitioners at different points in time:
When I'm overwhelmed or facing tough times, I have difficulty finding time or enthusiasm to practice
When things are going smoothly, I don't make time to practice because I want to enjoy what's happening or just get caught up
When I'm just putting one foot in front of the other and going about daily life, I often practice but I don't always feel inspired
Join Anyen Rinpoche as he discusses how to get inspired, and stay inspired, about dharma practice each and every day. Anyen Rinpoche's unique ability to understand Westerners and present traditional teachings will allow participants to walk away from this special program with tools to steadily strengthen their practice and commitment over time.
Arrival & Departure
Please plan to arrive between 3 and 6 p.m. EDT, on Thursday, August 25, 2022, in order to register and settle in for the program. Dinner is served at 6:30 p.m. The orientation and opening session will be at 7:30pm. The program will end at lunch on Sunday, August 28, 2022.
Schedule
The basic daily schedule for the retreat. Sunday will conclude at lunch.
9:30am: Meditation session led by Allison Choying Zangmo
10am - 12:30pm: Teaching session with Rinpoche
12:30pm: Lunch
3pm - 5:30pm: Teaching session with Rinpoche (with break)
5:30pm: Meditation session led by Allison Choying Zangmo
6:30pm: Dinner
COVID Protocols
Karme Choling's COVID protocols will evolve throughout 2022, based on CDC recommendation and local COVID activity. You may need to have a negative COVID test prior to, or on arrival. Masks may be required for certain indoor events. You will receive specific guidelines in the welcome letter for this retreat. You may check our current COVID protocols regarding on-land participation, at this link: https://www.karmecholing.org/visiting-us/covid-policy
---
Pricing
Karmê Chöling values its commitment to making programs affordable and available to all who wish to study with us. To support this commitment we provide two program price options.
FULL PRICE: $340
This is the actual price of the program.
DISCOUNT PRICE: $260
We offer this discounted price to those who cannot afford the full price of the program. This price is made possible through the generosity of Karmê Chöling and our donors
Please Note:
Price does not include accommodations, which will be added during the registration process.
Payment Policies:
Karmê Chöling has updated its payment policies. The new policies apply to all programs that start after January 1, 2019. Please read the payment policies before proceeding with registration.
Financial Aid:
Karmê Chöling offers full-time student discounts, scholarships and other financial aid.
Program Credit:
If using existing program credit to pay for a program, you must pre-register for this program at least two weeks prior to the program start date by calling the front desk (802-633-2384 x3000). Program credit may not be used to pay for housing or practice materials and may not be used on or after arrival day.
Online registration is not currently open.
---
Teachers
About Anyen Rinpoche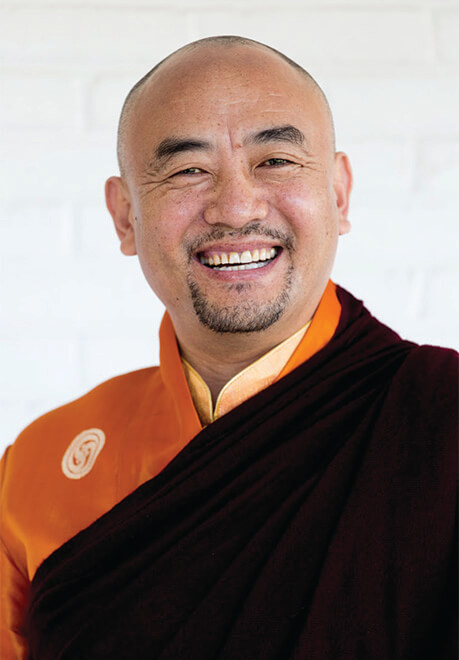 A rare teacher in this modern age. Anyen Rinpoche was raised by a family of yak herders in the high forested mountains of eastern Tibet, a place with almost no evidence of modern life. As a child, he dreamt of foreign-looking people and technological advances. In one particularly vivid dream, he saw "two skies converging." The dream remained a puzzle until Rinpoche was much older, leaving Southeast Asia for the first time. While on a plane flying over the sea towards South Korea, he saw the ocean and atmosphere melding into one on the horizon: two skies converging. It was then that he realized his life was going to follow an unusual course outside his home country of Tibet.

Anyen Rinpoche was raised and educated in a highly traditional manner. When he was three days old, he was recognized as a tulku by the great Dzogchen yogi Chupur Lama. Since it wasn't possible for him to live in a monastery as a child, Chupur Lama lived with Anyen Rinpoche's family in the same yak-wool tent, transmitting to him all of his early instruction in the Dharma. Chupur Lama also introduced seven-year-old Anyen Rinpoche to his root lama Khenchen Tsara Dharmakirti Rinpoche, after noticing the young boy's intense and profound devotion upon hearing this great master's name mentioned in ordinary conversation.

Anyen Rinpoche often speaks of the profound blessings showered upon the practitioner who truly serves their lama with devotion. He himself was such a practitioner, serving Khenchen Tsara Dharmakirti day and night for nearly eighteen years, becoming a master of both practice and study. He not only gained recognition as a great scholar (khenpo), but also became a heart son of his root lama. In doing so, he became the fifth in an unbroken lineage of heart sons who received an uncommonly short and unbroken lineage of the Longchen Nyingthig directly from the renowned Dzogchen master Patrul Rinpoche.

Anyen Rinpoche also received the empowerments, transmissions and upadesha instructions on the channels, wind energies and bindus from the eminent Ngakpa yogi, Tulku Dorlo Rinpoche, a close Dharma friend of Khenchen Tsara Dharmakirti. Additionally, Rinpoche studied Lamrim Chenmo, as well as the Gelugpa style of logic and debate, with Dehor Geshe, another of Khenchen Tsara Dharmakirti's close friends. Since leaving Tibet, he has received empowerments, transmissions and upadesha instructions from many eminent Lamas such as Taklung Tsetrul Rinpoche, Yangtang Rinpoche, Khenpo Namdrol Rinpoche, Denpai Wangchuk, and Tulku Dakyong Rolpai Dorje.
Share this Program: