Regenerative Gardening and Meditation
with Master Gardener Jan Enthoven and Donna Williams
August 6 - 14
A second session of this program is offered from August 29 - September 6. You may register for either session.
---
Do you long to live in harmony with nature and feel more connected to the land?
This program is designed for folks who have a passion for fresh healthy food and learning regenerative gardening. In this program, we hope to bring together people who are looking for strategies to live sustainably and who want to find ways to personally tackle our climate crisis.
With daily meditation and contemplations in the forest and garden, we will explore ways to enhance the resiliency and beauty of our environment and connect with our senses.
SCHOLARSHIPS of up to 100 percent of program cost available
(Housing, camping and meals not included in scholarship)

The Karmê Chöling garden and surrounding landscape will serve as an ideal environment for our discussions and contemplations. We will provide hands-on practices so you can incorporate Regenerative Methods into your own gardening. Throughout the program we will be looking at how we can develop mindfulways of being in this world.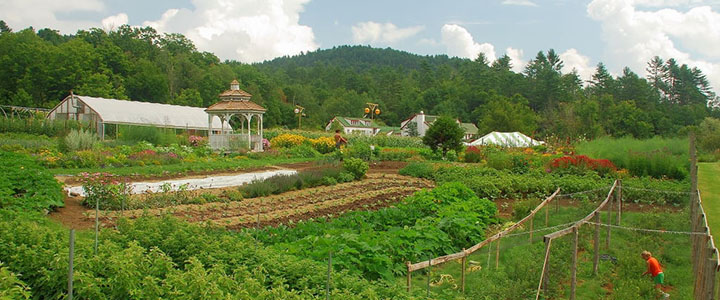 Elements of program
Enter, observe, and sense the garden or landscape.
On-site organic gardening presentations with discussions.
Strategies for Regenerative gardening.
Understanding cover crops and mulch for soil building.
Wildflower plantings and other ways to increase biodiversity.
Seeding, planting, composting (including Bokashi), and harvesting.
Outdoor meditation and sit spot practice
Natural dyeing techniques
Foraging and identifying native wild species
Contemplations and wanderings in the forest.
Learning how to build fertile soil with help from biology and soil amendments.
---
Please Note: This session of Regenerative Gardening is concurrent with Karme Choling's Family Camp. It is our policy that all adults on land during family camp must agree to a background check. Attendees at the second session of this program, Aug. 29 - Sep. 6, will not be required to have a background check.
---
Daily Program
Mornings will include meditation and mindful body practices, such as qi gong. Each day will include a didactic presentation and discussions on a topic of regenerative gardening. There will then be hands-on work periods in the garden, spending time learning about the various elements of the 1.5 acre mixed vegetable, fruit, and flower garden, including irrigation, harvest, seed-sowing, weeding, cover-cropping, and working with compost.
In addition to our work in the garden, time will be scheduled to explore the forest, meadows, streams and pond at Karmê Chöling. We will go on hikes, learn about foraging native species, and practice natural dyeing techniques with plants grown in the garden. We will learn about finding power spots on the land and embodied practices for connecting with the energies of the natural world.
There will also be time for swimming in a nearby lake, enjoying conversations on the front porch, and reading some of the books and articles that the teachers have assembled into a lending library specifically for this program. Evenings may include bonfires or opportunities to watch films on regenerative practices in agriculture, soil management, and the environment.
Scholarships for full and partial tuition are available! We aspire to have any people who feel drawn towards attending this program to feel invited, whether you live in an urban or rural space, and regardless of your age, race, gender, financial situation, or occupation.
At Karmê Chöling, we acknowledge that we live and work on land originally inhabited by the Abenaki people on land now known as Vermont. The Abenaki Tribe used the land's abundance for thousands of years before it became a dairy and sheep farm.
Arrival & Departure
Please plan to arrive between 3 and 6 p.m. EDT, on Saturday, August 6th, 2022. in order to register and settle in for the program. Dinner is served at 6:30 p.m. The opening session will be at 7:30pm. Sunday, August 14th, is a departure day. You may leave at any time.
COVID Protocols
Karme Choling's COVID protocols will evolve throughout 2022, based on CDC recommendation and local COVID activity. You may need to have a negative COVID test prior to, or on arrival. Masks may be required for certain indoor events. You will receive specific guidelines in the welcome letter for this retreat.
You may check our current COVID protocols regarding on-land participation, at this link: https://www.karmecholing.org/visiting-us/covid-policy
---
Pricing
Karmê Chöling values its commitment to making programs affordable and available to all who wish to study with us. To support this commitment we provide two program price options.
FULL PRICE: $405
This is the actual price of the program.
DISCOUNT PRICE: $300
We offer this discounted price to those who cannot afford the full price of the program. This price is made possible through the generosity of Karmê Chöling and our donors
`
Please Note:
Price does not include accommodations, which will be added during the registration process.
Payment Policies:
Karmê Chöling has updated its payment policies. The new policies apply to all programs that start after January 1, 2019. Please read the payment policies before proceeding with registration.
Financial Aid:
Karmê Chöling offers full-time student discounts, scholarships and other financial aid.
Program Credit:
If using existing program credit to pay for a program, you must pre-register for this program at least two weeks prior to the program start date by calling the front desk (802-633-2384 x3000). Program credit may not be used to pay for housing or practice materials and may not be used on or after arrival day.
---
Teachers
About Master Gardener Jan Enthoven
Jan Enthoven, Master Gardener, descends from a long line of Dutch fruit and vegetable growers. Interested in organic farming since childhood, Mr. Enthoven visited renowned Buddhist farmer-philosopher, Masanobu Fukuoka during his travels through Asia in 1982. Inspired by Mr. Fukuoka's approach, Jan embraced ecological farming methods, and his farm became organically certified in 1983.

Drawn to the Shambhala teachings, Jan visited Karmê Chöling in 1988. Delighted by the people and landscape of Vermont, he agreed to be Karmê Chöling's master gardener. Since that time, Jan's organic garden has drawn thousands of visitors, and Jan has mentored many garden enthusiasts. He teaches garden internships for new and experienced gardeners and has written articles for newspapers and magazines.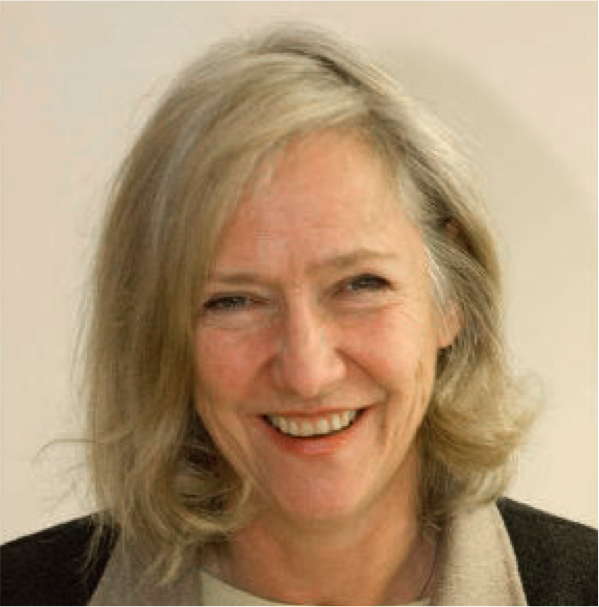 About Donna Williams
Donna Williams has taught Shambhala Training Levels for the past 35 years both in the US and in Chile and is involved in teaching Contemplative Ecology and practicing plant-based textile arts. She lives in Vermont where she gardens, growing dye plants, apples, raspberries and tends plants and shrubs in Karmê Chöling's flower beds.
Share this Program: