Zoomless Half Dathun: Practicing Kindness
with Acharya Dan Hessey
January 31 - February 14
Registration is now closed.
---
Join the Karme Choling Household for two weeks of practice in the Main Shrine Room as we deepen our familiarity with mindfulness-awareness meditation centered on practicing kindness in everyday life. This mahayana retreat will feature daily practice of The Sadhana of Kindness by Sakyong Mipham Rinpoche as well as study and contemplation of the Four Reminders.
Participants must arrive on or before Jan. 26 to go through our COVID entry protocols and settle into the rhythm of the Karme Choling community. The half-dathun begins on Jan. 31. Housing is limited, so to ensure a room in the Main House register early by contacting Guest Services at info@karmecholing.org.
All participants must comply with our COVID policy, which requires being fully vaccinated, testing before/upon arrival, and masking for the first 72 hours in common areas. Our COVID policy is updated frequently in response to the changing situation, so please check back for updates as the retreat approaches.
This half-dathun will be Zoom-free, experienced live and in-person without computer screens.
Dathüns explore the Shambhala principle of basic goodness -- that we are all, at the core, worthy and complete. Learning this principle is a journey whereby we make friends with who we are and draw out our inherent fearlessness.
From this point of view, meditation is not a tool to fix ourselves or improve our abilities. Rather, it is a direct path to connecting with our fundamental wisdom.
As the daily meditation practice and routine of this retreat unfolds, we will discover an atmosphere in which we can trust in the experience of truly feeling ourselves, the natural world, and human society.
Practice Includes
Sitting and walking meditation
Individual meditation instruction
chants
Talks by a senior teacher
Study periods
Silence practice
Sample Schedule
7 a.m.: Early Morning Practice Session
8 a.m.: Contemplative Breakfast
9 a.m. Morning Practice Session
12:30 p.m.: Contemplative Lunch
1:30 p.m.: Work Period
3 p.m.: Afternoon Practice Session
4 p.m.: Tea Break
4:30 p.m. Late Afternoon Practice Session
6 p.m.: Contemplative Dinner
7 p.m.: Evening Practice Session
9 p.m. End of Day
Registration
The deadline to register is 2 p.m. Jan. 23rd. Housing is limited, so register early to ensure a room in the Main House.
EARLY ARRIVAL 

For this retreat we are requiring non-resident participants to arrive five days early for pragmatic reasons, due to COVID and limited staff, but that time provides an opportunity for participants to have a period of gradual realignment before fully entering retreat. In previous years, the first few days of retreat have often been spent helping participants simply settle into KCL and it often felt that the retreat didn't fully start until 3 or 4 days in. Our COVID entry protocols actually provide an opportunity for participants to have a designated period of transition - a time to wrap up our usual worldly habits and ease into the slower pace of retreat. This allows us all to be fully present when the retreat officially begins.


We need non-resident participants to arrive early for two primary reasons: The first is to go through the COVID entry protocols so that we may all start the retreat knowing that the household is COVID free and we may sit and dine together without worrying. The second reason is that this retreat will have a much smaller staff than in previous years. This means that participants will need to train in some of the shrine room basics - gatekeeping, time-keeping, etc. - BEFORE the retreat begins. It's also an opportunity to settle into life at Karme Choling - learn the logistics of ROTA, where to find fresh towels, finding what you need from the kitchen, etc. - there is actually quite a lot to get used to. During this five day period, there will be a series of pre-retreat sessions covering the basics of KCL, shrine room practices, and a preview of the retreat study material. There will also be a generous amount of open time for you to walk the land and become familiar with this remarkable center.


We look forward to hosting you before and during the retreat.
Participants should plan to arrive between 3 and 6pm on Wednesday, Jan. 26, 2022. You may also arrange to arrive at an earlier date if you choose. Dinner is served at 6:30pm, there will be a brief orientation session at 7pm. You may join the household sitting practice at 9am the next morning. The first pre-retreat briefing will be at 10:30am on Thursday, Jan. 27. The retreat ends in the early afternoon of Monday, Feb. 14th.
---
Pricing
Karmê Chöling values its commitment to making programs affordable and available to all who wish to study with us. To support this commitment we provide two program price options.
FULL PRICE: $1495
This is the actual price of the program.
DISCOUNT PRICE: $1150
We offer this discounted price to those who cannot afford the full price of the program. This price is made possible through the generosity of Karmê Chöling and our donors
Payment Policies:
Karmê Chöling has updated its payment policies. The new policies apply to all programs that start after January 1, 2019. Please read the payment policies before proceeding with registration.
Financial Aid:
Karmê Chöling offers full-time student discounts, scholarships and other financial aid.
Program Credit:
If using existing program credit to pay for a program, you must pre-register for this program at least two weeks prior to the program start date by calling the front desk (802-633-2384 x3000). Program credit may not be used to pay for housing or practice materials and may not be used on or after arrival day.
Online registration is not currently open.
---
Teachers
About Acharya Dan Hessey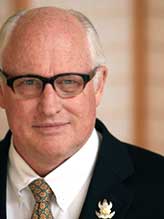 Daniel Hessey has been a student of Shambhala Buddhism for nearly forty-five years. He served as Executive Director of Shambhala Mountain Center from 1985-92. He has taught Shambhala Buddhism throughout the United States, as well as Mexico, Australia, and Chile. He recently served four years as resident acharya at SMC.

Dan is on the founding board of The Beanstalk Foundation, a non-profit dedicated to supporting grassroots social entrepreneurs based in Denver, Colorado. Over the last twenty years he has translated and written a commentary on the Yijing (I Ching) from the Chinese into English. It was published as Enlightened Society, a Shambhala Buddhist reading of the Yijing this year.
Share this Program: