ONLINE: Exploring and Applying Strategic Leadership — A deep dive into Zhuge Liang
with Suzann Duquette and Jane Arthur
September 18 - October 31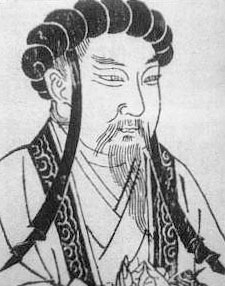 Zhuge Liang, one of the world's greatest and most revered strategists from the 3rd century, will be explored in depth during this six-week course. This is a unique opportunity to blend these timeless teachings on artful and strategic leadership with our own personal and professional lives.
The foundation for this class is the popular How to Lead Strategically series, taught by Suzann Duquette, Jane Arthur, and Peter van der Molen. In this initial course we discovered Zhuge Liang's wisdom and reflections, learning:
How to recognize and develop our personal qualities of virtue, benevolence and integrity, and
How we can expand those qualities to lead and advise others.
We will continue our exploration of this virtuous and profoundly effective strategist in the current course.
Zhuge Liang himself embodied the virtues of humility, quietude, and simplicity. Although he commanded military and political situations as a master strategist, he was ready to admit mistakes and learn from them. Even though he lived a contemplative life, he was never disconnected from the world. It was his vast view that enabled him to embrace and realize the vision of creating a benevolent and harmonious society. - Eva Wong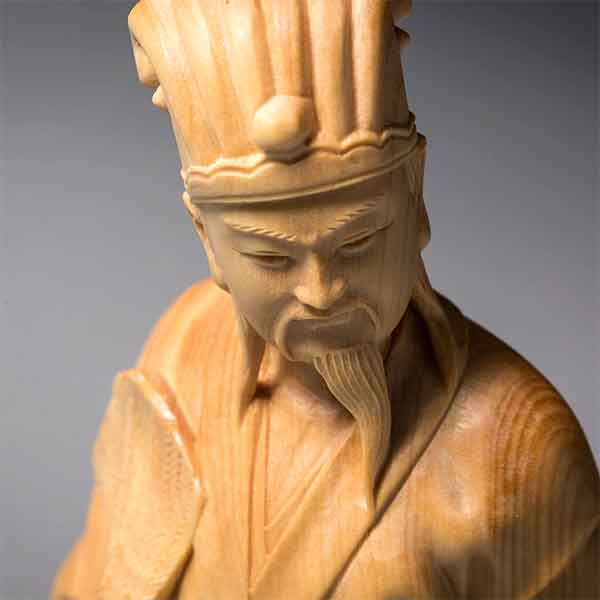 Meeting today's challenges in our workplace, as advisors, partners, and parents requires us to understand and master artful leadership. Understanding and mastery depend on us learning how first to "be", and from there how to "do".
This course has a learner centered, experiential immersion format. It is structured for you to be able to share wisdom and experiences and explore the relevance of Zhuge Liang's insights in your own daily activities. We will study how virtuous leadership, or the lack of it, determines world events. We will scale up these age-old principles to address what we see on the evening news and scale them down to match our roles as business leaders, advisors, heads of departments, or heads of families.

What people are saying about the Zhuge Liang course:
"This is completely stimulating and delightful. I've not done much that is as much fun and provocative as these Zhuge Liang studies."
"The methodology is very straightforward - offering a great deal of depth as well as breadth. It would have been overwhelming on my own but each point was complemented by group conversation, journaling and helpful instruction to help unpack and absorb each point."

Program Components
Three LIVE Saturday sessions with the teachers (will be recorded for those unable to attend).
Three LIVE facilitated Saturday gatherings.
Concluding weekend with the teachers.

Case studies based on personal experiences from the participants.
Mock situations; for example job interviews and project planning.
Between the live sessions, there will be journaling, contemplations, and exercises. These can be used to apply the teachings to your life in real time.
An online moderated forum where you can have discussions with fellow participants.
Learning Partners/Cohorts (optional).

Study and discuss principal themes, especially as they relate to current world events.
Analyze select strategic films and podcasts.
Select books that complement the teachings of Zhuge Liang.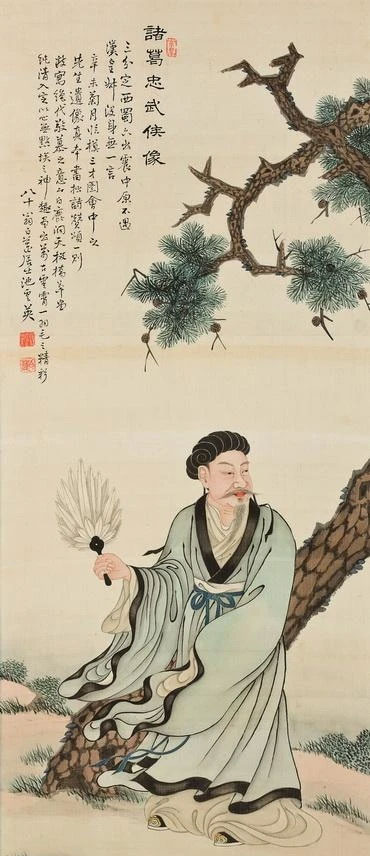 LIVE Sessions' Dates and Times
Saturdays 1:00-2:30 pm EDT; 18.00-19.30 BST; 19.00-20.30 CET
September 18
Introductory session with the teachers - First themes
September 25
Zhuge Liang, virtue & current world events
October 02
Facilitated session - Breakout groups on key Zhuge Liang themes/case studies
October 09
Session with the instructors - Role play/Mock situations session
October 16
Analyzing specific films/podcasts for Zhuge Liang themes
Concluding Weekend Dates and Times
October 30: 9:00 am-4:00 pm EDT; 14.00-21.00 BST; 15.00-22.00 CET
October 31: 9:00 am-12:30 EDT; 14.00-17.30 BST; 15.00-18.30 CET
For additional time zone conversion, click here: https://www.thetimezoneconverter.com/

This is an opportunity to explore, test, apply, and refine our understanding of the wisdom of Zhuge Liang, as presented during the previous How to Lead Strategically programs. These programs are the starting-point for our journey together, as described in Prerequisites below.
This series of programs on strategic leadership has been developed in collaboration with the renowned author and expert Dr. Eva Wong, and is based on her book: A Course on Mastering the Art of Leadership and Strategy - Based on the Writings of Zhuge Liang. This material will be available in a deeper and more extensive study course on Zhuge Liang in 2022.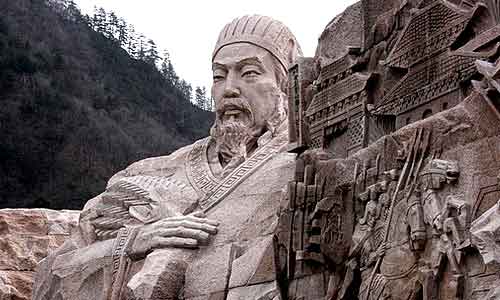 Prerequisites:
This program is for you if you are interested in further developing virtuous and artful strategic leadership, wish to deepen with the material in your own life to benefit society, and have completed one or all of the following:
Inspirations from the Zhuge Liang course:
"By learning to be more sensitive towards other people's feelings we can become stronger and more empowering leaders. Opening our mind gives a fresh look on society. Also it involves working with emotions."
"I aspire to really work with all this wonderful material and information from this programme, and keep it alive and meaningful as I go forward - to keep coming back to it, using it to inform my work, my interactions with colleagues, volunteers, etc., and as I develop my project in the immediate and longer term... Thanks so much to all of you. Just a wonderful programme :)"
---
Note: our pre-zoom era program template hasn't caught up with online programming yet. Please disregard its note "Price includes meals but not accommodations".
---
Pricing
Program Fee: $320
Payment Policies:
Karmê Chöling has updated its payment policies. The new policies apply to all programs that start after January 1, 2019. Please read the payment policies before proceeding with registration.
Financial Aid:
Karmê Chöling offers full-time student discounts, scholarships and other financial aid.
Program Credit:
If using existing program credit to pay for a program, you must pre-register for this program at least two weeks prior to the program start date by calling the front desk (802-633-2384 x3000). Program credit may not be used to pay for housing or practice materials and may not be used on or after arrival day.
---
Teachers
About Suzann Duquette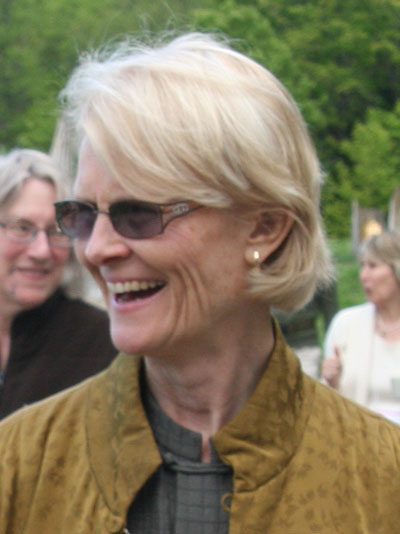 Suzann has studied the teachings of Zhuge Liang and strategic leadership with Dr. Eva Wong since 2009 and is also an instructor of Daoist-Qigong in the lineages of Dr. Wong. She has studied Sunzi's The Art of War since the 1980s, which she has taught widely. Suzann has been a student in Shambhala for 45 years, and has served as a leader in the governing, teaching, and protection service areas of the community. Previously Co-director and Director of Karmê Chöling, she is now the center's senior teacher. Suzann is also a senior instructor of Mudra Space Awareness, as presented by Chögyam Trungpa, Rinpoche. Through body disciplines and awareness practices, she emphasizes embodiment in all of her teaching.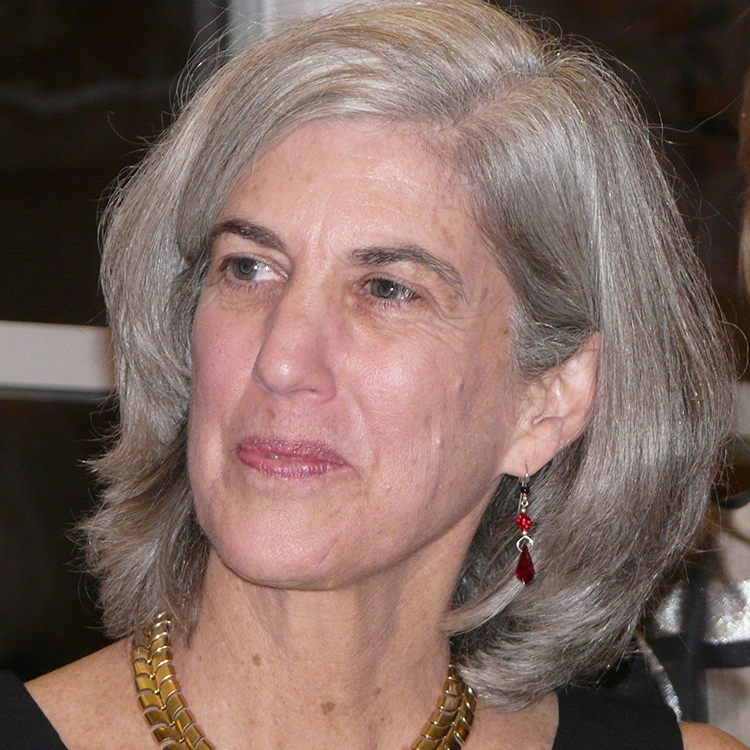 About Jane Arthur
Jane has studied the teachings of Zhuge Liang and strategic leadership with Dr. Eva Wong since 2009. She has held many leadership positions throughout her varied career including her time as a nurse and an attorney. She has served in the United States Air Force and as an Assistant Attorney General in the Northern Mariana Islands. More recently, she has held a variety of leadership positions in Shambhala, including as the Director of Karmê Chöling. She has also taught in Europe and North America on the unique teachings on leadership offered within Shambhala. Outside of her work in Shambhala, she was the Director of the Vermont Leadership Institute and Network at the Snelling Center for Government which trains citizen leaders for the state of Vermont. She is currently the Chair of the Board of Northeastern Vermont Regional Hospital and serves on several other boards in her community. She loves working with these teachings and has found them to be uniquely potent and perfectly suited for this time.
Share this Program: