Online: Opening Our Heart through Opening Our Senses — Mudra Space Awareness
with Dr. Craig Warren Smith and Suzann Duquette
October 9 - 10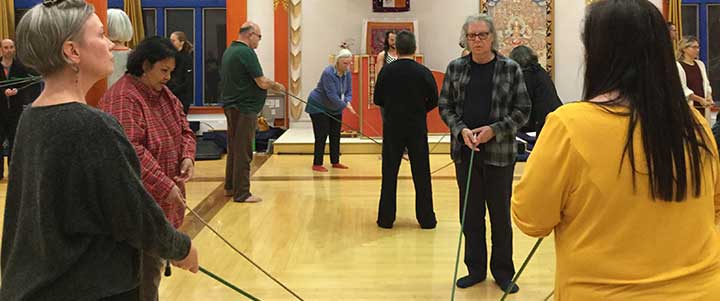 Dates have been moved to Oct. 9 - 10th.
This online Mudra Space Awareness weekend will be a deep dive into the sense perceptions and sensory awareness exercises.

Presented in collaboration with Mudra Institute
Sense Perceptions
Seeing, hearing, smelling, tasting and touching – are not what they seem. By separating and examining each layer of sense perception, each sense becomes a field of experience revealed as pure mind.
Mind-body Relationship
In this intensive workshop, we will slow down, deconstructing and examining each of the senses & "fields of experience." Physicality, through intensification and relaxation exercises, awakens us to our sense perceptions and leads to a radical shift in our understanding of the mind-body relationship. Using Mudra techniques, we will find to our surprise that love and empathy no longer need to be imported into our experience but are ever-present and immediately accessible.
Unlocking Compassion
Many spiritual practices cultivate compassion. By contrast, Mudra unlocks it. The Mudra exercises introduced by Trungpa Rinpoche in the 1970s show how the body can be a gateway to mind. The senses play an intermediate role in that journey. This weekend workshop presents for the first time the distinct Mudra teachings that are specific in each sense. They reveal the self-existing loving-kindness that is buried in hidden layers of sensory anatomy of our sight, hearing, and touch. Through examination one gains the skillful means to regain each of our senses in its own right. They are no longer tools for ego's game, but rather pathways to establish nonconceptual mind/nondual communication.
What do people say about Mudra Space Awareness?
"Mudra opens me to my life and the dharma in the most profound ways."
"Could have broad and deep effects on my life. Looking forward to more programs to grow in this."
"Vast application in life and practice."
Gateway to Nonduality
Mudra today marries physical activity with creativity. Exercises offer a gateway to the experience of nonduality. By coming into this moment with Mudra practices and explorations, we evoke transformation in how we view, see, and meet our world beyond separation of us and them, this and that.
Mudra overcomes duality to awaken wonder and joy in our senses and life. Engaging with this unique mind-body synchronization method brings a new awareness and vividness to our spiritual and professional lives and living in the 21st century. We find we can meet society's disruptions and intensity with a new freshness and confidence.
When asked to complete the sentence- 'Mudra practice leaves me:
'awake!'
'open and energized'
'playful, relaxed, giddy'
'freeing'
'like exchanging self for other'
'qi swirling'
feeling held by space'
The Program
This weekend will include working with space, intensive physical training, contemplation, sensory awareness, self-reflection, and Mudra style sitting practice. Talks, contemplations, and discussion reveal the potential impact of Mudra on our lives.
Times for Program
All times are for Eastern Daylight Savings Time (EDT):
Saturday, Oct 9: 9:00am - 12:30pm & 2:30pm to 5:00pm
Sunday, Oct 10: 9:00am - 12:30pm
Please see the following link to adjust for your local time zone:
https://www.timeanddate.com/worldclock/converter.html
See World Clock/Main World Clock.
For European participants: A recording of the Friday night talk will be made available.
If you have any questions, please contact Joan Carney at MudraSpaceAwareness@gmail.com
Registration Deadline
Because of the nature and logistics of online programming — including ensuring that you have the proper links, materials and schedules — the deadline to register and be paid in full for this program is 48 hours before it begins. Please note: the price below includes a $20 per person teaching gift for Dr. Smith, who is responsible for holding and developing the full scope of the Mudra Institute.
Prerequisites:
The prerequisites to register for this weekend follow:

(1) Register to attend one of two online Mudra introductory sessions listed below, offered at no cost, or
(2) You have attended an online or in-person Mudra introductory session or weekend.
Mudra Introductory Session Dates and Times
Pre-registration is needed to receive the link for an introductory zoom session.
The online introductory sessions are scheduled for:
Sunday, July 11, 2021 from 2:00 pm - 5:00 pm EDT - Register for prerequisite intro session
Sunday, Sept 19, 2021 from 1:00 pm - 4:00 pm EDT - Register for prerequisite intro session

If you have any questions, please contact Joan Carney at MudraSpaceAwareness@gmail.com
Use the Register button below to sign up for the main class described on this page.
---
Pricing
Karmê Chöling values its commitment to making programs affordable and available to all who wish to study with us. To support this commitment we provide two program price options.
FULL PRICE: $220
This is the actual price of the program.
DISCOUNT PRICE: $170
We offer this discounted price to those who cannot afford the full price of the program. This price is made possible through the generosity of Karmê Chöling and our donors
Payment Policies:
Karmê Chöling has updated its payment policies. The new policies apply to all programs that start after January 1, 2019. Please read the payment policies before proceeding with registration.
Financial Aid:
Karmê Chöling offers full-time student discounts, scholarships and other financial aid.
Program Credit:
If using existing program credit to pay for a program, you must pre-register for this program at least two weeks prior to the program start date by calling the front desk (802-633-2384 x3000). Program credit may not be used to pay for housing or practice materials and may not be used on or after arrival day.
---
Teachers
About Dr. Craig Warren Smith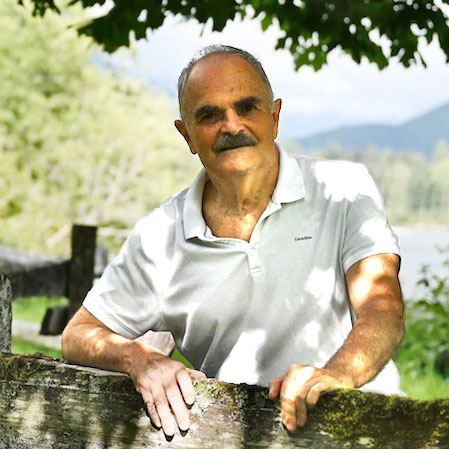 Professor Craig Warren Smith, became the first teacher of Mudra Space Awareness after receiving transmissions of the practice directly from CTR in the early 1970s. After introducing the practice to Naropa in 1974, he then began teaching the program in dozens of Shambhala Centers, culminating in the Dathun with Mudra at Karme Choling, co-taught with Suzann Duquette. At that time, under his leadership, the three-part (Vision-Method, Application) structure of Mudra began to emerged. After graduating with honors at Stanford University, he became Harvard Professor of Technology Policy at the Kennedy School of Government. He later became an advisor to world leaders regarding the regulation of the internet. Currently, he advises the Republic of Indonesia on implementation of an ethics based model, called Meaningful Broadband. (

https://en.wikipedia.org/wiki/Craig_Warren_Smith

). In recent years his approach to digital dynamics merged with Mudra, e.g. by using Muda visual exercises for content creation in virtual reality. A leader of the gay rights movement in the 1970s, he introduced the topic of "queer dharma" to Shambhala Centers in the 1990s.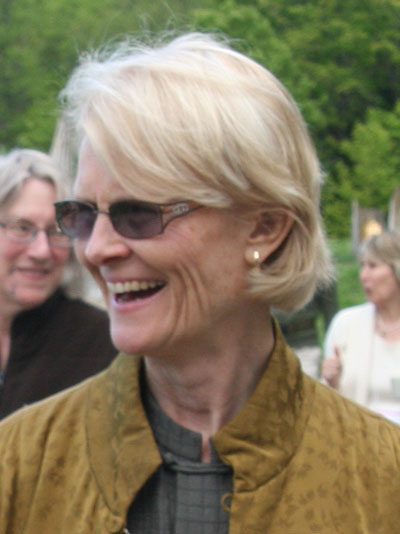 About Suzann Duquette
Suzann Duquette began her lifetime exploration of Mudra in 1974 as part of the Berkeley Mudra Space Awareness Group with Dr. Craig Warren Smith, her main Mudra teacher. Suzann sees the power of physical awareness and embodiment as essential to awakening, and Mudra as a profound method for tasting direct experience and putting the dharma into effective action in all aspects of our lives. Among many Mudra gatherings, Suzann has co-taught two landmark Mudra retreats — the 2004 Dathün with Mudra with Craig Smith and the 2019 Mudra Summit, both held at Karmê Chöling. A former co-director of Karmê Chöling, she is currently the center's Resident Acharya. Suzann also teaches Shambhala retreats and Daoist-Qigong in the lineage of Dr. Eva Wong. She lives with her husband, Jan, in Barnet, where they own and run Blue Skies, a B&B.
Share this Program: