Online: The World of Gesar of Ling
with Robin Kornman
August 7 - September 11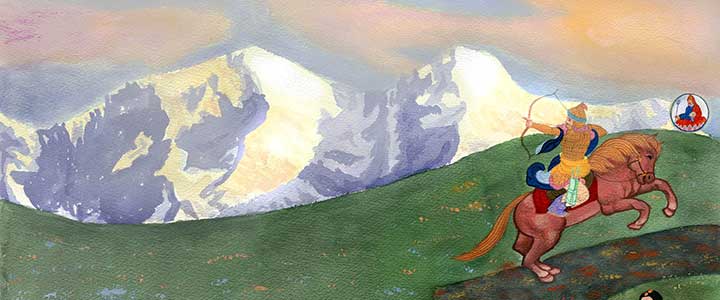 "The Tibetans don't believe this exactly happened. They believe that the essence of it happens." - Dr. Robin Kornman
About this Course
This 6-week series is structured as a follow up to 'Gesar: An Introduction to the Epic' with David Shapiro and Jane Hawes, offered July 3rd-31st via Shambhala Online. This is also a fantastic stand-alone course for those who've been introduced to the Epic and wish to deepen their exploration.
In 1992 and again in 1999, reknowned translator and Gesar scholar Dr. Robin Kornman gave intensive retreats exploring the sources of the Epic of Gesar and their relationship to the Shambhala buddhist tradition. This series draws on talks and material from both of those retreats. Participants will recieve access to audio recordings of selected talks, which are delivered with Kornman's legendary sense of humor, richness and delight. These will be accompanied by supplemental materials as well as the opportunity to engage in weekly discussions with each other and living guest teachers.
CLICK HERE to purchase 'Gesar' translations by our series' teachers from our friends at Shambhala Publications.
Schedule
The course will open August 1st, 2021 and may be taken at your own pace.
Live sessions will be held Saturdays at 1PM EDT
August 7
August 14
August 21
August 28
September 4
September 11

NOTE: This program is part of our 3-month Dharma.U cycle of teachings devoted to the Gesar of Ling epic. For those who do not wish to take the full cycle, this course can also be taken as a stand alone program by registering below.

Prerequisites:
This course has no formal prerequisites, but we highly recommend having some familiarity with the Epic of Gesar and an established meditation practice before the course begins. Email jtbuck@karmecholing.org for a list of suggested readings and resources.
---
Pricing
Karmê Chöling values its commitment to making programs affordable and available to all who wish to study with us. To support this commitment we provide two program price options.
FULL PRICE: $145
This is the actual price of the program.
DISCOUNT PRICE: $108
We offer this discounted price to those who cannot afford the full price of the program. This price is made possible through the generosity of Karmê Chöling and our donors
Payment Policies:
Karmê Chöling has updated its payment policies. The new policies apply to all programs that start after January 1, 2019. Please read the payment policies before proceeding with registration.
Financial Aid:
Karmê Chöling offers full-time student discounts, scholarships and other financial aid.
Program Credit:
If using existing program credit to pay for a program, you must pre-register for this program at least two weeks prior to the program start date by calling the front desk (802-633-2384 x3000). Program credit may not be used to pay for housing or practice materials and may not be used on or after arrival day.
---
Teachers
About Robin Kornman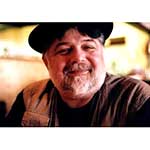 Robin Kornman (1947–2007) is best known for his work as a Tibetan Buddhist scholar, as well as a founding member of the Nalanda Translation Committee. Up until his death, he spent many years working on this translation of the epic of Gesar. A longtime student of Chögyam Trungpa Rinpoche, he earned his PhD from Princeton University and was a professor of Comparative Literature at the University of Wisconsin, Milwaukee. He is the lead translator - alng with Lama Chonam, and Sangye Khandro - of The Epic of Gesar of Ling: Gesar's Magical Birth, Early Years and coronation as King.
Share this Program: