Unmasking the Three Lords of Materialism: Online 3-Month Study Cycle
with Acharya Suzann Duquette, Acharya Dan Hessey, Shastri Donna Williams and Kate Vlasic
April 3 - June 25
"Be decisive, know what is, see clearly - these are the three kinds of confidence."
Chögyam Trungpa Rinpoche, Sadhana of Mahamudra
The Three Lords of Materialism — Lords of Body, Speech and Mind — are constantly seducing us into physical, psychological and spiritual materialism. Political divisiveness, endless ads, promises of blissful escapes — these tricksters of samsara want us to believe that some specific thing, concept or state of mind will bring us permanent happiness.
What's really happening is that we're being duped again and again into chasing mirages and perpetuating the karmic cycle of suffering. The best antidote to these tricksters is to see them for what they are. We do that by training our minds through the simple practice of meditation, and learning to see our world clearly — without the veils of habit and emotional reactivity.
This pilot, three-month online study cycle presents effective teachings and tools for unmasking these tricksters, seeing our world clearly, and uncovering our own natural brilliance.
You can register for the entire cycle at the bottom of this page.
Or you may register for individual events by clicking on the titles listed below.
The Three Lords of Materialism cycle includes:
Sadhana of Mahamudra Community Weekend & Celebration of the Parinirvana of Chögyam Trungpa Rinpoche
April 3 - 4, 2021
Acharya Suzann Duquette teaches
This sadhana prescribes unwavering devotion to wakefulness as the antidote to the materialistic outlook.

Weekly practice of the Sadhana of Mahamudra
Regular opportunities to practice the Sadhana with the Karmê Chöling staff from our Main Shrine Room. Register for Zoom link
Sundays

| 1:30pm EDT | 5:30pm EDT |
| --- | --- |
| April 18 | April 25 |
| May 2 | May 9 |
| May 16 | May 23 |
| May 30 | June 6 |
| June 13 | June 20 |




Karma and the Twelve Nidanas
April 12 - May 10, 2021, (5 Mondays)
Acharya Dan Hessey and Kate Vlasic co-teach
This course examines the owner's manual for samsara - the Twelve Nidanas. We learn how to see ourselves being drawn in by these Lords of Materialism and antidotes to being trapped. This class features a mix of live and recorded talks, discussion groups and online discussion forums.

One-Day Practice Intensive or nynthün
May 15, 2021
Open to participants in the full three-month series and to the Karmê Chöling household.

Lojong: Training the Mind
May 17 - June 12, 2021
(four Mon. evenings & final Sat. half-day)
Shastri Donna Williams and Alex Vlasic co-teach
Using the mind-training slogans of Atisha, we continue to examine the intersection of our mind and the phenomenal world. Four Monday evenings and a final half-day intensive on Saturday, June 12. A mix of live and recorded talks, discussion groups and online discussion forums

Weeklong practice intensive
June 19 - 25, 2021
Teacher TBA
Can be attended as daily, half-day sessions, or as a full weekthün (7 a.m. - 8:30 p.m.).
Continuing contemplation and discussion of the topics studied throughout the series.

Recordings from all talks of the series will be made available to participants. Related recordings from the Karmê Chöling archive will also be available to those registered for the full three month series.
Registration and Payments
The listed price below is for the entire three month series of classes and events. If you would prefer to make three monthly payments, please contact our guest services office at info@karmecholing.org.
You may register for the individual classes at the links listed above.
---
Pricing
Karmê Chöling values its commitment to making programs affordable and available to all who wish to study with us. To support this commitment we provide two program price options.
FULL PRICE: $540
This is the actual price of the program.
DISCOUNT PRICE: $400
We offer this discounted price to those who cannot afford the full price of the program. This price is made possible through the generosity of Karmê Chöling and our donors
Payment Policies:
Karmê Chöling has updated its payment policies. The new policies apply to all programs that start after January 1, 2019. Please read the payment policies before proceeding with registration.
Financial Aid:
Karmê Chöling offers full-time student discounts, scholarships and other financial aid.
Program Credit:
If using existing program credit to pay for a program, you must pre-register for this program at least two weeks prior to the program start date by calling the front desk (802-633-2384 x3000). Program credit may not be used to pay for housing or practice materials and may not be used on or after arrival day.
Online registration is not currently open.
---
Teachers
About Acharya Suzann Duquette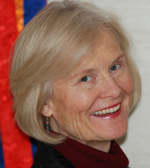 Acharya Duquette has been a student in the lineage of Sakyong Mipham Rinpoche and the Vidyadhara, Chögyam Trungpa Rinpoche for 45 years and has served as a leader and teacher since the 1980s. Former co-director of Karmê Chöling, she is currently the center's Resident Acharya. She is also Rupa Acharya, responsible for Shambhala's liturgical forms, which includes the training of umdzes and chöpöns through the Shambhala Ritual Academy. Acharya Duquette respects the power of body awareness in deepening spiritual awakening and emphasizes body disciplines in her retreats and programs. She teaches widely, including Mudra Space Awareness and Daoist-Qigong.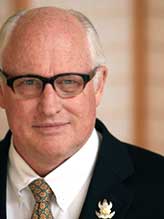 About Acharya Dan Hessey
Daniel Hessey has been a student of Shambhala Buddhism for nearly forty-five years. He served as Executive Director of Shambhala Mountain Center from 1985-92. He has taught Shambhala Buddhism throughout the United States, as well as Mexico, Australia, and Chile. He recently served four years as resident acharya at SMC.

Dan is on the founding board of The Beanstalk Foundation, a non-profit dedicated to supporting grassroots social entrepreneurs based in Denver, Colorado. Over the last twenty years he has translated and written a commentary on the Yijing (I Ching) from the Chinese into English. It was published as Enlightened Society, a Shambhala Buddhist reading of the Yijing this year.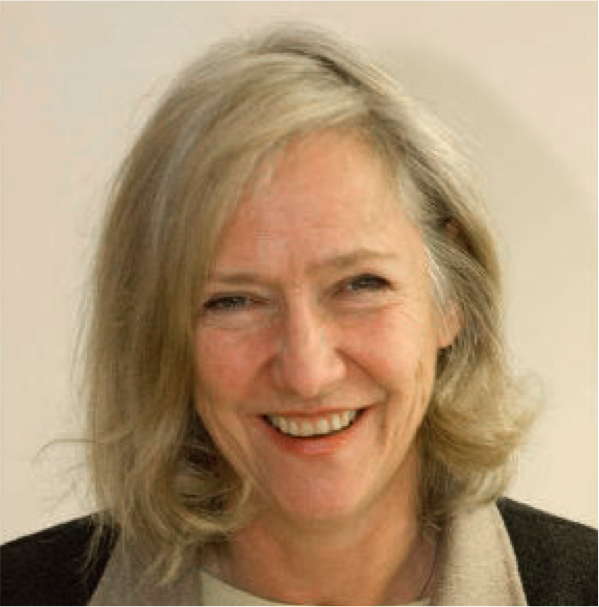 About Shastri Donna Williams
Shastri Donna Williams has taught Shambhala Training Levels for the past 35 years both in the US and in Chile and is involved in teaching Contemplative Ecology and practicing plant-based textile arts. She lives in Vermont where she gardens, growing dye plants, apples, raspberries and tends plants and shrubs in Karmê Chöling's flower beds.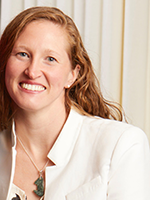 About Kate Vlasic
Kate Vlasic has been a practicing student of the Shambhala lineage since 2011. Her passion for embodiment has led her through many "lifetimes"; from rock climbing guide to massage therapist to yoga teacher and of course, to the dharma. She has supported the Shambhala community in a number of roles over the last 10 years. Kate enjoys life through being in nature, homesteading, being, and dharma practice and study. She is excited by the natural wisdom, compassion and joy that is within us all. She lives in Plainfield, VT with her wife Alex.
Share this Program: