Shambhala Training: Drala
with Sangyum Agness Au and Daniel Naistadt
May 21 - 23
The Sacred Path program continues to deal with bringing the principles of warriorship and the practice of mindfulness-awareness into daily life. In particular, it is designed to nurture the student's natural ability to experience the world as sacred and his or her aspiration to create an enlightened society.
Drala
Through exploring the depth of perception, one engages the elemental and magical strength inherent in the world. The principle of drala refers to the sacred energy and power that exists when we step beyond aggression.
Prerequisites:
Completion of Levels I-V, the Everyday Life Series, and Windhorse are required. Completion of Rigden Weekend and the Basic Goodness Series are strongly encouraged. Completion of Great Eastern Sun and Windhorse.
---
Pricing
Karmê Chöling values its commitment to making programs affordable and available to all who wish to study with us. To support this commitment we provide two program price options.
FULL PRICE: $180
This is the actual price of the program.
DISCOUNT PRICE: $135
We offer this discounted price to those who cannot afford the full price of the program. This price is made possible through the generosity of Karmê Chöling and our donors
Payment Policies:
Karmê Chöling has updated its payment policies. The new policies apply to all programs that start after January 1, 2019. Please read the payment policies before proceeding with registration.
Financial Aid:
Karmê Chöling offers full-time student discounts, scholarships and other financial aid.
Program Credit:
If using existing program credit to pay for a program, you must pre-register for this program at least two weeks prior to the program start date by calling the front desk (802-633-2384 x3000). Program credit may not be used to pay for housing or practice materials and may not be used on or after arrival day.
---
Teachers
About Sangyum Agness Au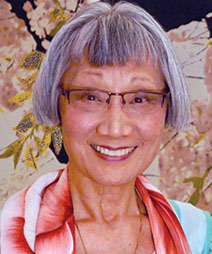 In 1975, Agness Au became a student of Chogyam Trungpa Rinpoche, the renowned and brilliant meditation master and Tibetan Buddhist teacher. As an artist and designer, she was initially moved by his interest in the arts and the Buddhist science of perception, but gradually began to see how perceiving and the artistic journey were deeply intertwined with meditation and post meditation practices. In 1985, Rinpoche bestowed upon her, the title of Sangyum, empowering her as a holder of the feminine lineage. A senior Shambhala Buddhist teacher and Warrior Assembly director, Agnes's teaches internationally on "The Inseparable Union of the Feminine and Masculine Principles" the Drala principle and Enriching Presence. She is a longtime teacher in the Sogetsu School of Ikebana and a devoted student of improvisational movement and performance. In New York City, Agness had a 25-year career as a fashion director and business owner, and for the past 10 years, has served as the creative director for The Synergy Company, now in Boulder. She is happily married and the loving mother of two young men. Agness is truly committed to the vision and possibility of a wakeful, sane and kind society, a sustainable living earth and the importance of community building.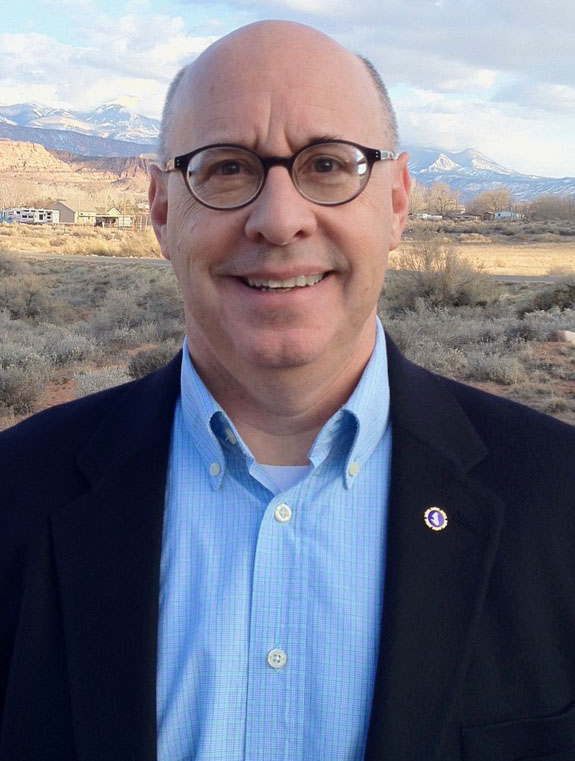 About Daniel Naistadt
Daniel Naistadt has been a senior Shambhala teacher and meditation instructor for more than 35 years. He began his study of Buddhism and far eastern religion as an undergraduate at Columbia College, and later as a graduate fellow at Columbia University. During this time he met two of the most important people in his life, Chögyam Trungpa Rinpoche and his future wife, Agness Au. Daniel has had a lifelong interest in the Drala principle, found in the Shambhala teachings and other cultures, and has received personal instructions and guidance on Drala from Trungpa Rinpoche and Dilgo Khyentse Rinpoche. For many years in his professional life, Daniel has partnered with his wife Agness in owning and operating several successful apparel companies in NYC. He currently serves as CEO of The Synergy Company, an organic dietary supplement firm based in Moab, Utah, and Boulder, Colo. Synergy is recognized as the market leader of high potency supplements that strictly adhere to environmental and sustainable business practices. After living in Boulder for six years, Daniel reflects that Moab and Boulder are as abundant with elemental Drala, as Manhattan is crowded with humans.
Share this Program: