ONLINE: HOW TO LEAD STRATEGICALLY: Relating with Others and the World
with Suzann Duquette and Jane Arthur
October 3 - 4, 2020
Based in cultivating stillness, observation, and virtuous action, we can learn to evaluate situations and assess people. This leads to clarity in decision making, discrimination in setting our priorities, and timeliness in executing actions. Cooperation and able advisors are inseparable from good leadership and are essential to relating with others and the world.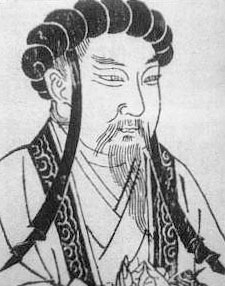 This is the second of four weekend programs on How to Lead Strategically.
How to Lead Strategically is a four-session series, developed in collaboration with Dr. Eva Wong, that is relevant to everyone, as we are all leaders in different aspects of our lives. How can we learn to lead from the inside out? As taught by Zhuge Liang, learning to lead strategically from the inside out provides a clear path to benefiting ourselves, others, and society. This approach to leadership is of even greater importance and relevance during times of uncertainty and chaos.
All sessions are scheduled for a day and a half on weekends. You may take one or more of the sessions, but cannot sign up for a session after it has occurred. Materials will include a workbook of program presentations and exercises, as well as selected Zhuge Liang banners for contemplation.
Session Two: Oct. 3 - 4, Relating with Others and the World
If you worry too much, you will destroy any initiative of action. – Zhuge Liang
Zhuge Liang, who lived in third-century China, is known as one of the world's greatest strategists. He taught that leaders need to be strategists. Also renowned as a statesperson, diplomat, covert operator and tactician, he was an advisor to rulers, military commanders, and commercial leaders. Zhuge Liang's teachings are deeply relevant for anyone wanting to lead an organization, community or business in a more thoughtful and helpful way during these times.
According to Zhuge Liang, both those who lead and those who advise leaders walk the "bright path." As he said: The "bright path" is the vast view and the path of the Tao and Virtue. A vast and bright mind is required to illuminate vision. … It is only through simplicity and humility that vision can be illuminated. It is only through stillness and inner peace that we can have a vast view.
The series will include exercises for self-reflection and leadership, contemplation, and embodiment of Zhuge Liang's essence teachings on leadership. Materials will include a workbook of program presentations and exercises, as well as selected Zhuge Liang banners for contemplation.
Developed in conjunction with Dr. Eva Wong, the program draws on her upcoming book, "The Collected Writings of Zhuge Liang – A Handbook of Strategy, Leadership, and Statecraft."
The online zoom room for Module 2 will open at 8:45 a.m. on Saturday, Oct. 3. Please sign-in, check your connection, and do any necessary trouble-shooting of technical issues. The program begins at 9:00am and ends at 12:30 p.m. Oct. 4.
Registration Deadline
Because of the nature and logistics of online programming — including ensuring that you have the proper links, materials and schedules — the deadline to register for this program is 48 hours before it is set to begin.
---
Pricing
Karmê Chöling values its commitment to making programs affordable and available to all who wish to study with us. To support this commitment we provide two program price options.
FULL PRICE: $200
This is the actual price of the program.
DISCOUNT PRICE: $150
We offer this discounted price to those who cannot afford the full price of the program. This price is made possible through the generosity of Karmê Chöling and our donors
Payment Policies:
Karmê Chöling has updated its payment policies. The new policies apply to all programs that start after January 1, 2019. Please read the payment policies before proceeding with registration.
Financial Aid:
Karmê Chöling offers full-time student discounts, scholarships and other financial aid.
Program Credit:
If using existing program credit to pay for a program, you must pre-register for this program at least two weeks prior to the program start date by calling the front desk (802-633-2384 x3000). Program credit may not be used to pay for housing or practice materials and may not be used on or after arrival day.
Online registration is not currently open.
---
Teachers
About Suzann Duquette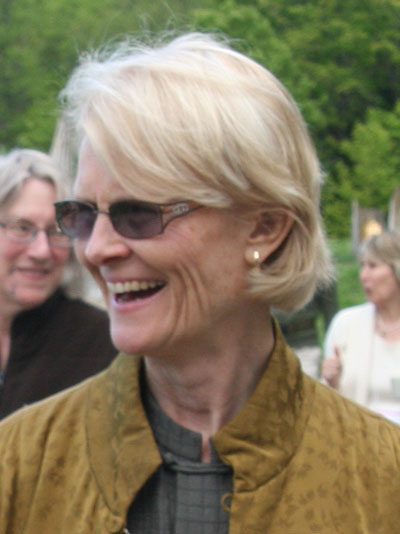 Suzann Duquette has been a student in Shambhala for 45 years, and has served as a leader in the governing, teaching, and protection service areas of the community. Previous co-director and director of Karmê Chöling, Suzann is now the center's Resident Acharya, or senior teacher. She also holds an international leadership role, responsible for inspiring cohesive ritual forms in Shambhala. Suzann has taught widely on the Art of War, is an instructor of Daoist-Qigong in the lineage of Dr. Eva Wong, and is a senior teacher of Mudra Space Awareness, as presented by Chögyam Trungpa, Rinpoche. Through body disciplines and awareness practices, she emphasizes embodiment in all of her teaching.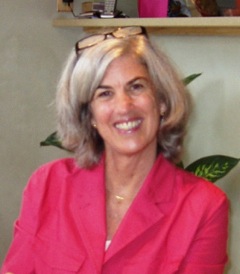 About Jane Arthur
Jane has been a member of the Shambhala community since 1997. She has held many leadership positions in Shambhala, including the Director of the Boulder Shambhala Center in Boulder, Colorado and the Director of Karmê Chöling. In her work outside of the Shambhala organization, she was the Director of the Vermont Leadership Institute and Network at the Snelling Center for Government. She is currently the Chair of the Board of Northeastern Vermont Regional Hospital and serves on several other boards in her community and is trained as a nurse and a lawyer. She loves teaching and working with people new to meditation and has collaborated to design this retreat.
Share this Program: