Cancelled: Being Strategically Kind
with Dr. Eva Wong
May 20 - 22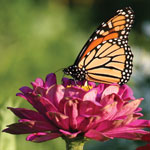 This program has been cancelled.
---
Acts of kindness are limitless. How we use kindness in an effective way requires skill. In this workshop, we will use principles of strategy outlined in Sunzi's Art of War to plan and execute actions that are both wise and kind. While most people associate The Art of War with competition and aggressive actions in the military and business world, this workshop will show that the same skills can be bent toward building cooperation, trust, and respect.
Join Eva Wong, translator, scholar, and strategy consultant for a workshop on how to work with challenging environments in a non-aggressive, kind, and cooperative way. Using role playing and mock scenarios, we will experience and embody kindness. Using principles from Sunzi's Art of War, we will learn how to apply and propagate kindness in a strategic and skillful way.
Please note there will be a materials fee of $10
No pre-requisite.
Arrival & Departure
Please plan on arriving between 3-6pm on Friday, May 20, 2022, to register and check-in. Dinner is offered at 6:30pm. The program begins that evening at 7:30pm. The program ends by 6pm on Sunday, May 22, 2022.
If you would like to stay at KCL on Sunday night in order to depart Monday morning, contact KCL Guest Services at info@karmecholing.org.
COVID Protocols
You must be fully vaccinated to attend this program.
Please note that you must be fully vaccinated to stay overnight at Karme Choling. Be sure to check our current COVID protocols regarding on-land participation before arrival, as there may be a pre-testing requirement. Individual programs may have additional COVID requirements.
---
Pricing
Karmê Chöling values its commitment to making programs affordable and available to all who wish to study with us. To support this commitment we provide two program price options.
FULL PRICE: $460
This is the actual price of the program.
DISCOUNT PRICE: $365
We offer this discounted price to those who cannot afford the full price of the program. This price is made possible through the generosity of Karmê Chöling and our donors
Text Fee: $10
Payment Policies:
Karmê Chöling has updated its payment policies. The new policies apply to all programs that start after January 1, 2019. Please read the payment policies before proceeding with registration.
Financial Aid:
Karmê Chöling offers full-time student discounts, scholarships and other financial aid.
Program Credit:
If using existing program credit to pay for a program, you must pre-register for this program at least two weeks prior to the program start date by calling the front desk (802-633-2384 x3000). Program credit may not be used to pay for housing or practice materials and may not be used on or after arrival day.
Online registration is not currently open.
---
Teachers
About Dr. Eva Wong
Dr. Eva Wong is the author and translator of many books on the Daoist arts of health, meditation, and qigong. She is the 19th-generation lineage carrier of Xiantianwujimen Daoism and 3rd-generation student of Wang Xiangzhai, founder of the Yiquan martial arts and Zhangshuan (standing qigong). She is a practitioner of the Pre-Celestial Way and the Complete Reality Lineages.
Share this Program: