Rescheduled for 2021: Teachings on the Heart Sutra
with Khenpo Gawang Rinpoche
October 17 - 18, 2020
THIS PROGRAM AS BEEN RESCHEDULED to Spring 2021.
---
"Emptiness is no other than form; form is no other than emptiness."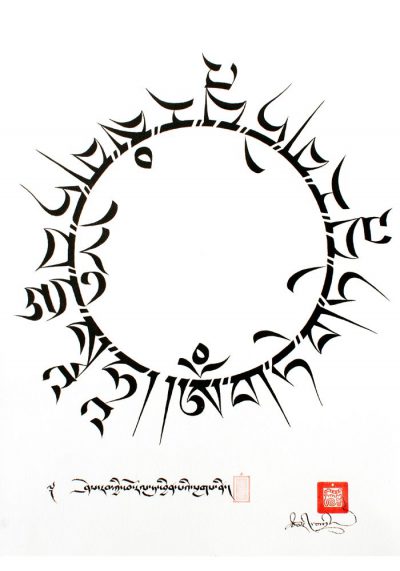 ---
Khenpo Gawang Rinpoche will be teaching and giving commentary on the Heart Sutra. It is the most distilled essence of a group of Mayayana sutras concerned with Prajnaparamita; wisdom (prajna) that "reaches the other shore" (paramita). Wisdom is the ability to know and experience the fundamental nature of all phenomena, which is emptiness.
Guided by Rinpoche, participants will be able to explore through his teaching, various analytical means taken from his book, "Your Mind Is Your Teacher." There will be meditation and discussion on this wisdom that brings a sentient being like ourselves to the other shore of buddhahood.
We are honored to have Khenpo Gawang Rinpoche teaching and giving commentary on the Heart Sutra. Check out the blog for an excerpt adapted from his book, "Your Mind is Your Teacher," followed by his outline of the day and a half online retreat.
Program Schedule
This program will run from about 9am on Saturday, Oct. 17 through about 6pm, with regular breaks throughout the day. On Sunday, Oct. 18, the program runs from 9am to 12:30pm.
---
Pricing
Karmê Chöling values its commitment to making programs affordable and available to all who wish to study with us. To support this commitment we provide two program price options.
FULL PRICE: $200
This is the actual price of the program.
DISCOUNT PRICE: $150
We offer this discounted price to those who cannot afford the full price of the program. This price is made possible through the generosity of Karmê Chöling and our donors
Please Note:
Price does not include accommodations, which will be added during the registration process.
Payment Policies:
Karmê Chöling has updated its payment policies. The new policies apply to all programs that start after January 1, 2019. Please read the payment policies before proceeding with registration.
Financial Aid:
Karmê Chöling offers full-time student discounts, scholarships and other financial aid.
Program Credit:
If using existing program credit to pay for a program, you must pre-register for this program at least two weeks prior to the program start date by calling the front desk (802-633-2384 x3000). Program credit may not be used to pay for housing or practice materials and may not be used on or after arrival day.
Online registration is not currently open.
---
Teachers
About Khenpo Gawang Rinpoche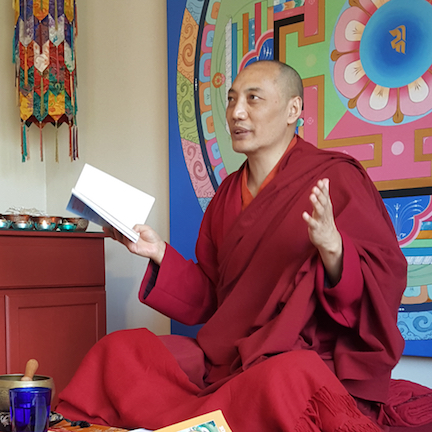 Khenpo Gawang Rinpoche is the founder and spiritual director of Pema Karpo Meditation Center located in Memphis, TN where he resides in semi-retreat. He is a fully ordained monastic, Tibetan Buddhist scholar and text translator, and meditation teacher.

Rinpoche is a graduate of the Ngagyur Nyingma Institute at Namdroling Monastery in Southern India receiving his Khenpo degree in 2006. In 2018, he returned for one year to be vice-president of the Institute.

Directed by His Holiness Penor Rinpoche to help Shambhala International he has taught at Shambhala centers in the USA, Canada and Europe.

Khenpo Gawang Rinpoche teaches in English and is known for his engaging and insightful manner which is most evident during Q&A. He is the author of "Your Mind Is Your Teacher" published by Shambhala Publications and co-translator of "The Excellent Path to Enlightenment" by Longchenpa and "The Ketaka Jewel" by Ju Mipham which can be found on Amazon.com.
Share this Program: