Livestream: Lineage as the Heart of Ritual - Invoking Drala through Harmony in Voice & Movement
with Rupa Acharya Suzann Duquette, Walker Blaine, Andrea Doukas and Timothy Quigley
April 28 - May 3, 2020
This will be a one-day intensive online program, date to be determined.
---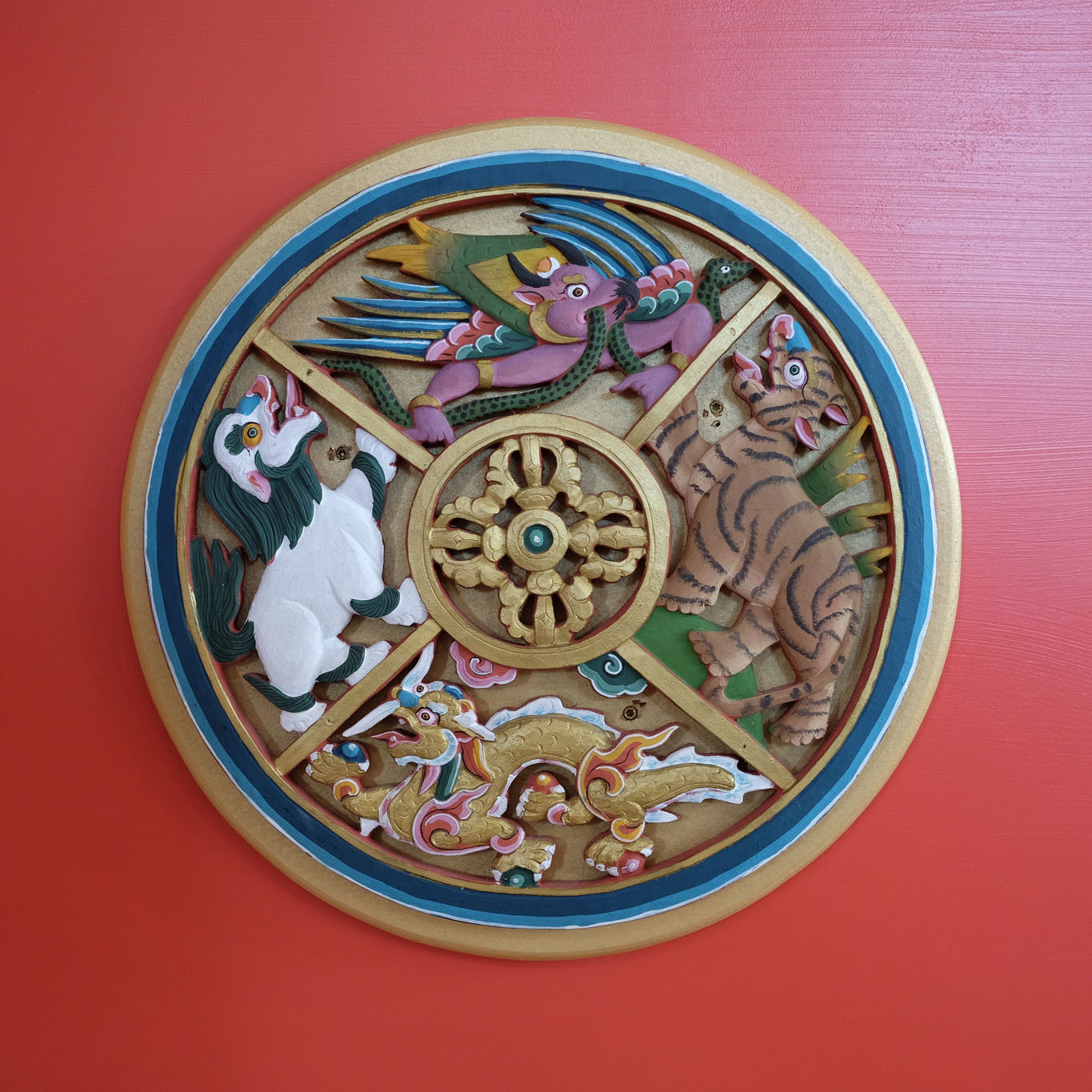 Lineage as the Heart of Ritual has two sections:Come and deepen understanding of the relationship between ritual and the Shambhala lineage through teachings on view, intensive hands-on practice, and discussion. We will explore how the Mukpo clan teachings of basic goodness, drala, natural hierarchy, and Gesar blend with the traditional Tibetan Buddhist teachings to form the Shambhala lineage.
The Advanced Vajrayana Retreat: A five-day retreat for Werma practitioners who have attended a Shambhala Ritual Academy or taken the online umdze or chöpön course (April 28 - May 3)
The All-Sangha Weekend: All Shambhala members with an ongoing meditation practice and some umdze or chöpön experience who are interested in deepening their ritual training are invited to join the retreat. (May 1-3)
The advanced five-day retreat will offer in-depth training in several practices, including:
Lhasangs, with cymbals training
Rain of Blessings (Padmasambhava) and Werma Sadhana feast practices
Kurukulla and Red Jambhala
For the weekend, we will come together as Shambhala ritual clan, with all levels of practitioners joining to practice, celebrate, and share the power of ritual. Teachings during the weekend will increase our understanding of ritual, the shrine room and its iconography, specifically, the Shambhala lineage thangka and Primordial Rigden thangka. We will deepen training in leading chants, voice, drumming, and shrines at respective levels. A main practice will be White Tara. A White Tara lung will be offered for those who have taken the refuge vow.
Both the advanced retreat and the weekend program will offer skills and practices to enrich ritual in Shambhala centers and also apply in personal practice and daily life. Separate tracks for umdzes and chöpöns will allow for deepening in our respective roles. Each day we will gather for group practice of lhasang and chants, voice, movement, mudra space awareness exercises, teachings, and feast practice.
Arrival & Departure
For the Advanced Vajrayana Retreat please plan on arriving between 3pm and 6pm on Tuesday, April 28, 2020 to check-in and register. Dinner is offered at 6:30pm. The program begins at 7:30pm. The program will end around 4:30pm on Sunday, May 3.
For the All-Sangha Weekend please plan on arriving between 4pm and 6pm on Friday, May 1, 2020 to check-in and register. Dinner is offered at 6:30pm. The program begins at 7:30pm. The program will end around 4:30pm on Sunday, May 3.
Prerequisites:
Participants of the full five day retreat must be Werma Practitioners who have attended Shambhala Ritual Academy or participated in the online programs linked above. Participants of the Weekend Program should have an established meditation practice and some experience as an umdze or shrine server.
---
Pricing
Karmê Chöling values its commitment to making programs affordable and available to all who wish to study with us. To support this commitment we provide two program price options.
FULL PRICE: $740
This is the actual price of the program.
DISCOUNT PRICE: $550
We offer this discounted price to those who cannot afford the full price of the program. This price is made possible through the generosity of Karmê Chöling and our donors
Payment Policies:
Karmê Chöling has updated its payment policies. The new policies apply to all programs that start after January 1, 2019. Please read the payment policies before proceeding with registration.
Financial Aid:
Karmê Chöling offers full-time student discounts, scholarships and other financial aid.
Program Credit:
If using existing program credit to pay for a program, you must pre-register for this program at least two weeks prior to the program start date by calling the front desk (802-633-2384 x3000). Program credit may not be used to pay for housing or practice materials and may not be used on or after arrival day.
Online registration is not currently open.
---
Teachers
About Rupa Acharya Suzann Duquette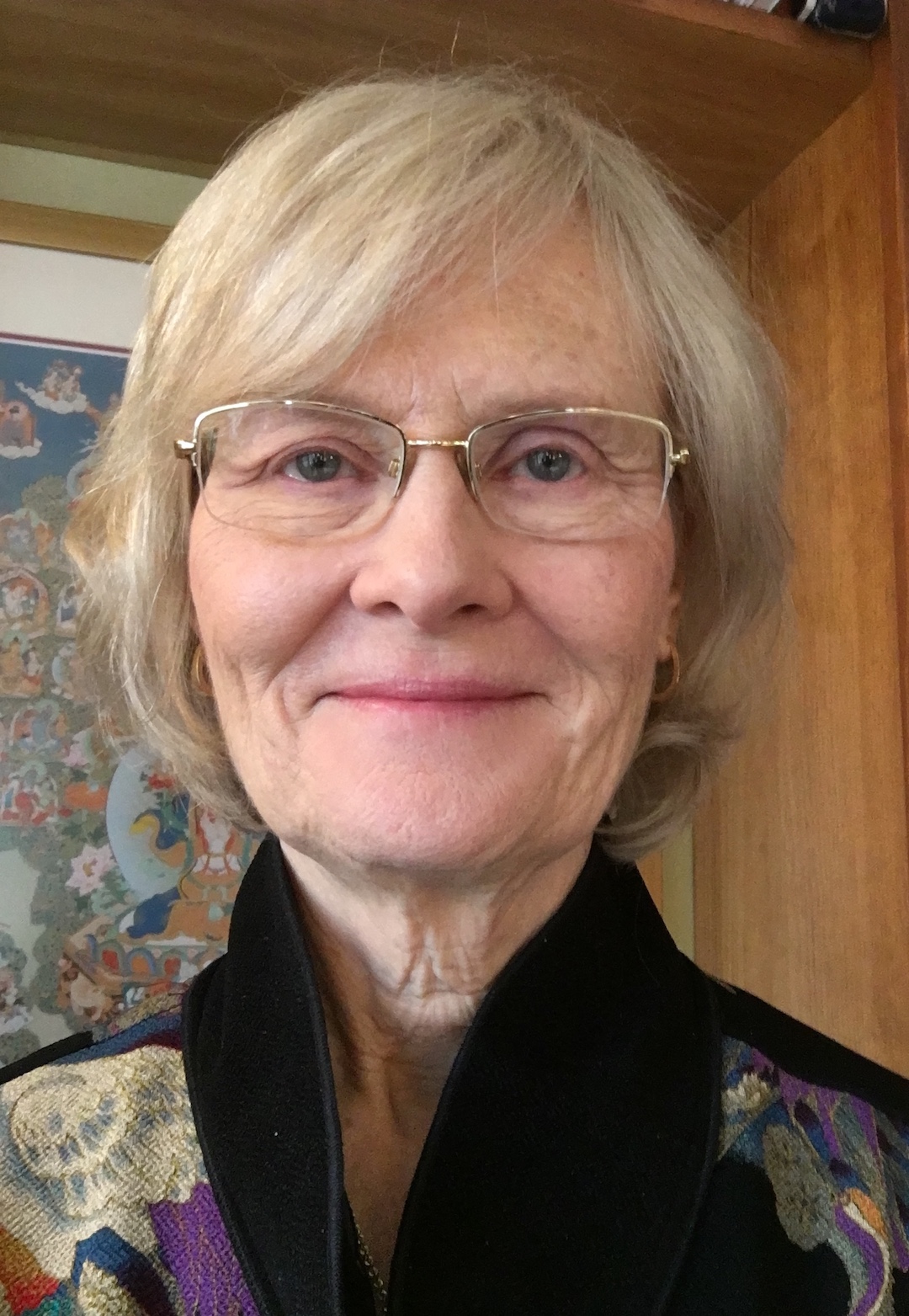 Suzann Duquette has been a student, leader and teacher in Shambhala for 45 years. Appointed by Sakyong Mipham Rinpoche as Rupa, or Form, Acharya, a key aspect of her work is developing and teaching Shambhala Ritual Academy with other core faculty throughout the sangha and online. Her work with the Ritual and Form Group of the Rupa Acharya also contributes to ritual education in Shambhala. This training program as well as other Academy programs are designed to create a community of strong and vital Shambhala umdzes and chöpöns. As Werma Acharya, Suzann leads selected Scorpion Seal meditation retreats. She also teaches Daoist-Qigong in the lineage of Dr. Eva Wong and Mudra Space Awareness, as presented by the Vidyadhara, Chögyam Trungpa Rinpoche. Suzann is currently Resident Acharya at Karmê Chöling. She and her husband, Jan Enthoven, run a B&B in Barnet, Vermont.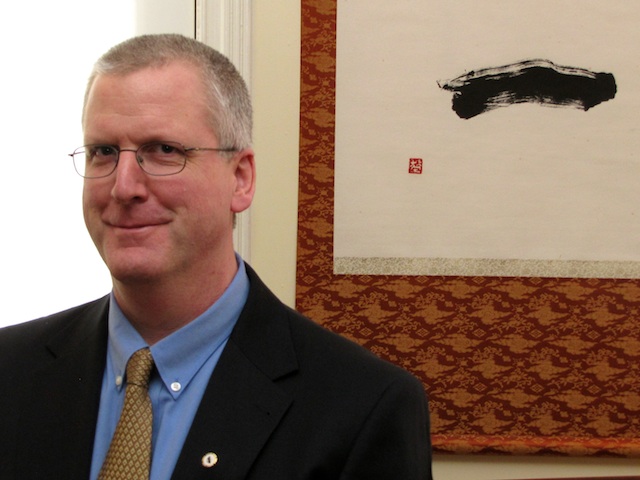 About Walker Blaine
Walker Blaine has studied and practiced in the Shambhala tradition for 35 years. For the last ten years, his primary focus in the community has been background support of the Shambhala path through composition of practice instructions, program support, transcription coordination, Tibetan translation work, and caring for the texts and instructions of the Shambhala Buddhist tradition. Walker's ebook, The Great River of Blessings, an account of the Rinchen Terdzö received by the Sakyong in the winter of 2008-2009, can be downloaded here. His two CDs of Buddhist music can be sampled on iTunes. In 2016 he premiered a five-act Shambhala comedy, Norbu and the Mystery of the Missing Ratna. He lives with his wife Patricia and their son Griffin Arrow in Halifax, Nova Scotia. Walker is currently writing a book on the Shambhala Buddhist tradition.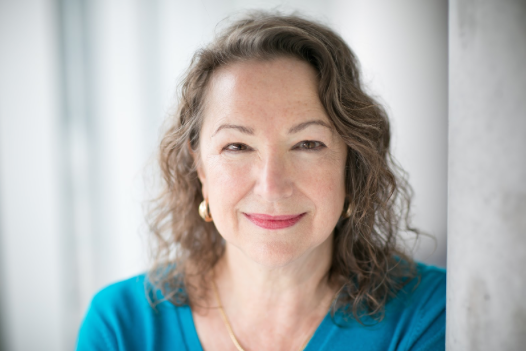 About Andrea Doukas
Andrea Doukas has been a student of Shambhala Buddhism since 1973, and has served as Director of the Halifax Shambhala Centre and Director of the international Office of Practice and Education. She currently serves as Director of the Shambhala Chöpön Corps and core faculty for the Shambhala Ritual Academy. As well as extensive experience as a chöpön and teacher in the Shambhala Community, she has a Masters degree in Creative Writing from the University of New Brunswick. Andrea lives in Herring Cove, Nova Scotia.
About Timothy Quigley
Timothy Quigley has been a student in the Shambhala lineage since 1991. Mr. Quigley recently served as the Interim Executive Director and Director of Practice and Education for the Shambhala Meditation Center of New York. He currently serves as the Director of the Umdze Corps and is part of the core faculty for Shambhala Ritual Academy. In 2015 he accompanied a group of Shambhala representatives who were part of the first Buddhist delegation ever to meet with a presidential administration in the West Wing of the White House. As a musician and composer he has toured all over the world and played on many records. He lives in Montpelier, Vermont with his wife and 15 year old daughter.
Share this Program: