PENDING: Women's Kyudo Retreat
with Lucy Halverson
July 23 - 26, 2020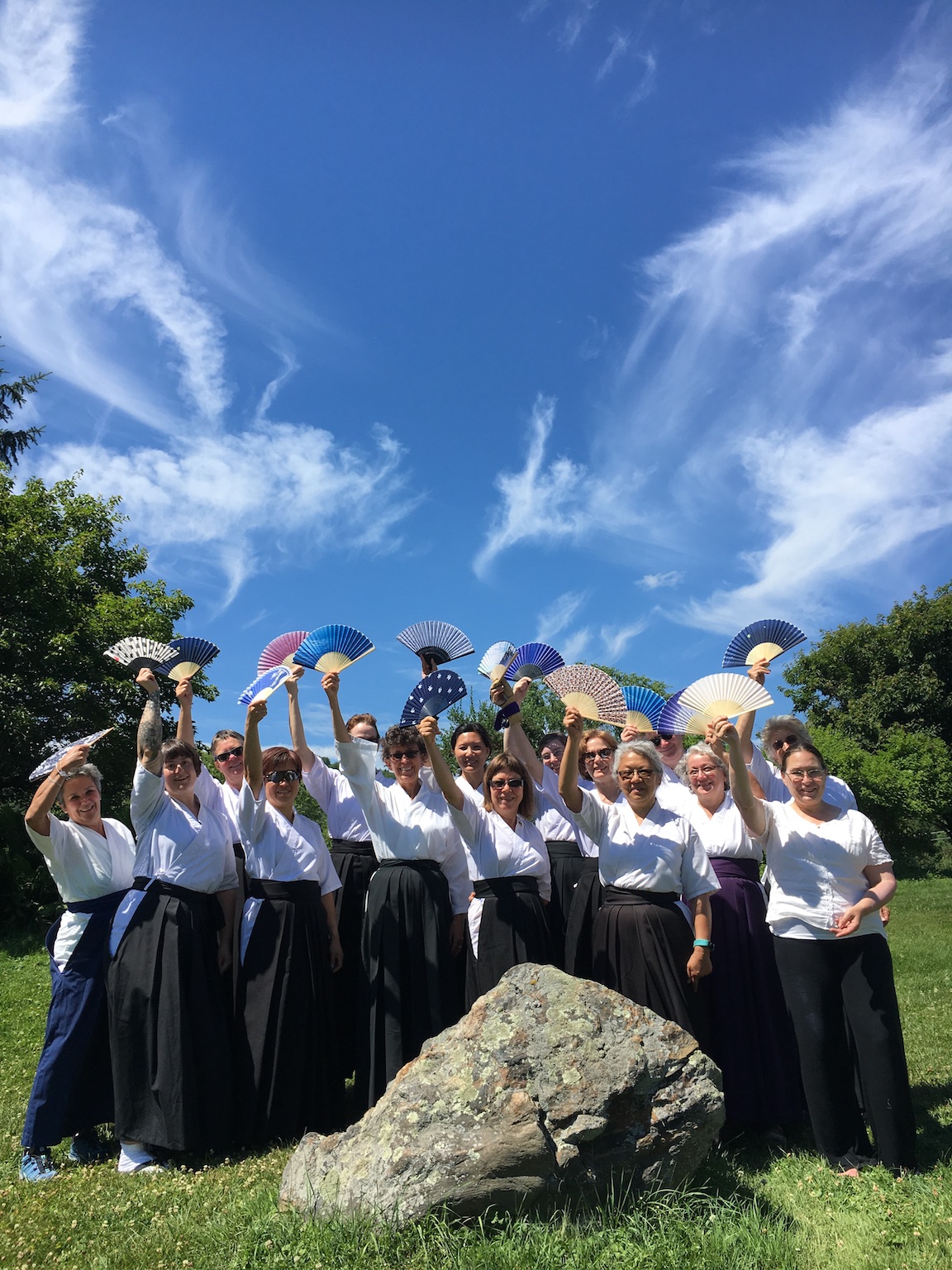 PENDING: By June 1, we will announce whether this program will go forward as planned.
Along with individual and group practice, as well as reviewing basic skills, the retreat considers the unique strengths and challenges of women and the practice of kyudo. Whether you have been away from kyudo for a while or are a regular practitioner, consider this opportunity to explore your practice in a nurturing environment. We'll come together in the spirit of open heart to celebrate our shared journey. This is the fifth women's retreat which began in 2014 and is open to women who have taken first shot.
While there is great benefit attending the entire program, participants may register for a single day or multiple days of attendance. Contact Guest Services at 802-633-2384 or info@KarmeCholing.org for per-day registration. Class equipment is available.
NEW for the 2020 program - a special Women's Retreat Scholarship Fund was established in 2019 for those paying in Canadian funds, email SeikoKyudo@KarmeCholing.org to apply or for questions regarding the retreat.
Arrival & Departure
The program begins Thursday, July 23 at 1:30 pm. Plan to arrive between 10:30 am and noon to register and settle in. Lunch is at 12:30 pm. The program ends Sunday, July 26, at 3 pm.
Currently this program is pending.
Let us know if you'd like to learn more details as they become available.


Prerequisites:
Must have completed Kyudo: First Shot
---
Pricing
Karmê Chöling values its commitment to making programs affordable and available to all who wish to study with us. To support this commitment we provide two program price options.
FULL PRICE: $445
This is the actual price of the program.
DISCOUNT PRICE: $330
We offer this discounted price to those who cannot afford the full price of the program. This price is made possible through the generosity of Karmê Chöling and our donors
Daily Fee: $115
Payment Policies:
Karmê Chöling has updated its payment policies. The new policies apply to all programs that start after January 1, 2019. Please read the payment policies before proceeding with registration.
Financial Aid:
Karmê Chöling offers full-time student discounts, scholarships and other financial aid.
Program Credit:
If using existing program credit to pay for a program, you must pre-register for this program at least two weeks prior to the program start date by calling the front desk (802-633-2384 x3000). Program credit may not be used to pay for housing or practice materials and may not be used on or after arrival day.
Online registration is not currently open.
---
Teachers
About Lucy Halverson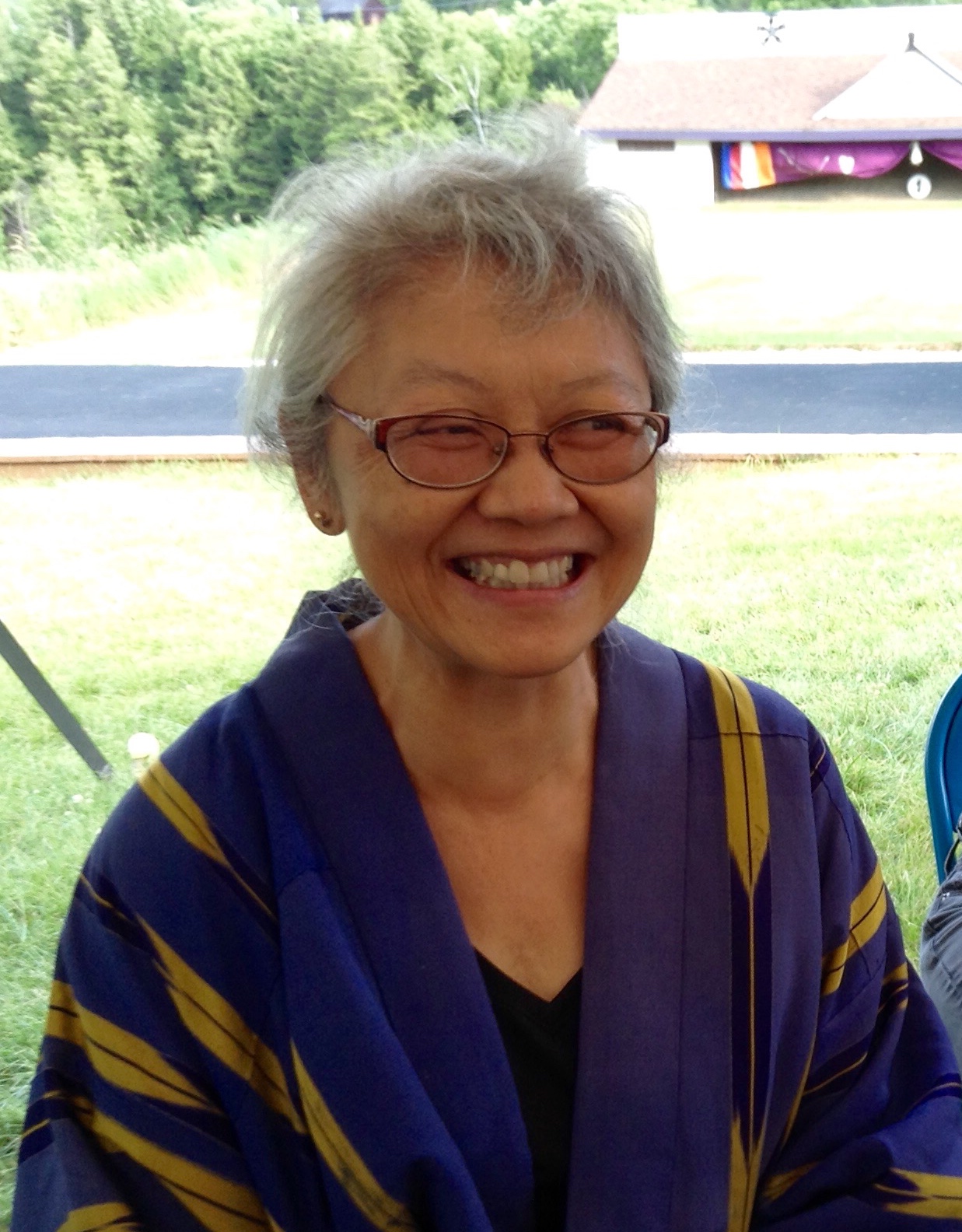 Lucy Halverson started her practice of kyudo in 1990 with Susan Budge Sensei and has been a student of Kanjuro Shibata XX, Sendai since 1991. In 1994, Shibata Sendai XX made her the head instructor for the San Francisco area and she has held classes continuously since that time. Lucy has taught or assisted at over 100 retreats and intensives throughout the United States.
Share this Program: