Creating Strategies for your QiGong Practice
with Dr. Eva Wong and Acharya Suzann Duquette
September 16 - 18, 2022
How can you optimize your qigong for health? How do you set up immediate and long term goals in your practice?
Now that you have learned many qigong forms, it is time to strategize your practice to give you an edge in improving, enhancing, and repairing your body, as well as expanding your consciousness. Strength and flexibility of the muscular-skeletal system, optimal functioning of the internal organs, unblocked energetic channels, a high level of the three treasures of life - jing, qu, and shen - are the keys to good health and longevity. Stability of mind allows the qi to penetrate bones, meridians, and energy centers. An expansive consciousness creates space for energy to flow unblocked.
Join Eva Wong and Suzann Duquette in using principles of strategy from Sunzi's Art of War to design, develop, and implement an effective plan of qigong practice to optimize the simultaneous cultivation of body and mind. The best way to combat illness is not to be ill in the first place.
Arrival & Departure
Please plan on arriving between 3-6pm on September 16, 2022 to register and check-in. Dinner is offered at 6:30pm. The program begins that evening at 7:30pm. The program ends around 6pm on September 18, 2022.
Prerequisites:
Qigong Levels 1-5
---
Pricing
Karmê Chöling values its commitment to making programs affordable and available to all who wish to study with us. To support this commitment we provide two program price options.
FULL PRICE: $525
This is the actual price of the program.
DISCOUNT PRICE: $390
We offer this discounted price to those who cannot afford the full price of the program. This price is made possible through the generosity of Karmê Chöling and our donors
Payment Policies:
Karmê Chöling has updated its payment policies. The new policies apply to all programs that start after January 1, 2019. Please read the payment policies before proceeding with registration.
Financial Aid:
Karmê Chöling offers full-time student discounts, scholarships and other financial aid.
Program Credit:
If using existing program credit to pay for a program, you must pre-register for this program at least two weeks prior to the program start date by calling the front desk (802-633-2384 x3000). Program credit may not be used to pay for housing or practice materials and may not be used on or after arrival day.
---
Teachers
About Dr. Eva Wong
Dr. Eva Wong is the author and translator of many books on the Daoist arts of health, meditation, and qigong. She is the 19th-generation lineage carrier of Xiantianwujimen Daoism and 3rd-generation student of Wang Xiangzhai, founder of the Yiquan martial arts and Zhangshuan (standing qigong). She is a practitioner of the Pre-Celestial Way and the Complete Reality Lineages.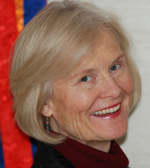 About Acharya Suzann Duquette
Acharya Duquette has been a student in the lineage of Sakyong Mipham Rinpoche and the Vidyadhara, Chögyam Trungpa Rinpoche for 45 years and has served as a leader and teacher since the 1980s. Former co-director of Karmê Chöling, she is currently the center's Resident Acharya. She is also Rupa Acharya, responsible for Shambhala's liturgical forms, which includes the training of umdzes and chöpöns through the Shambhala Ritual Academy. Acharya Duquette respects the power of body awareness in deepening spiritual awakening and emphasizes body disciplines in her retreats and programs. She teaches widely, including Mudra Space Awareness and Daoist-Qigong.
Share this Program: