Kyudo Assembly
with Kanjuro Shibata Sensei XXI
July 3 - 7, 2019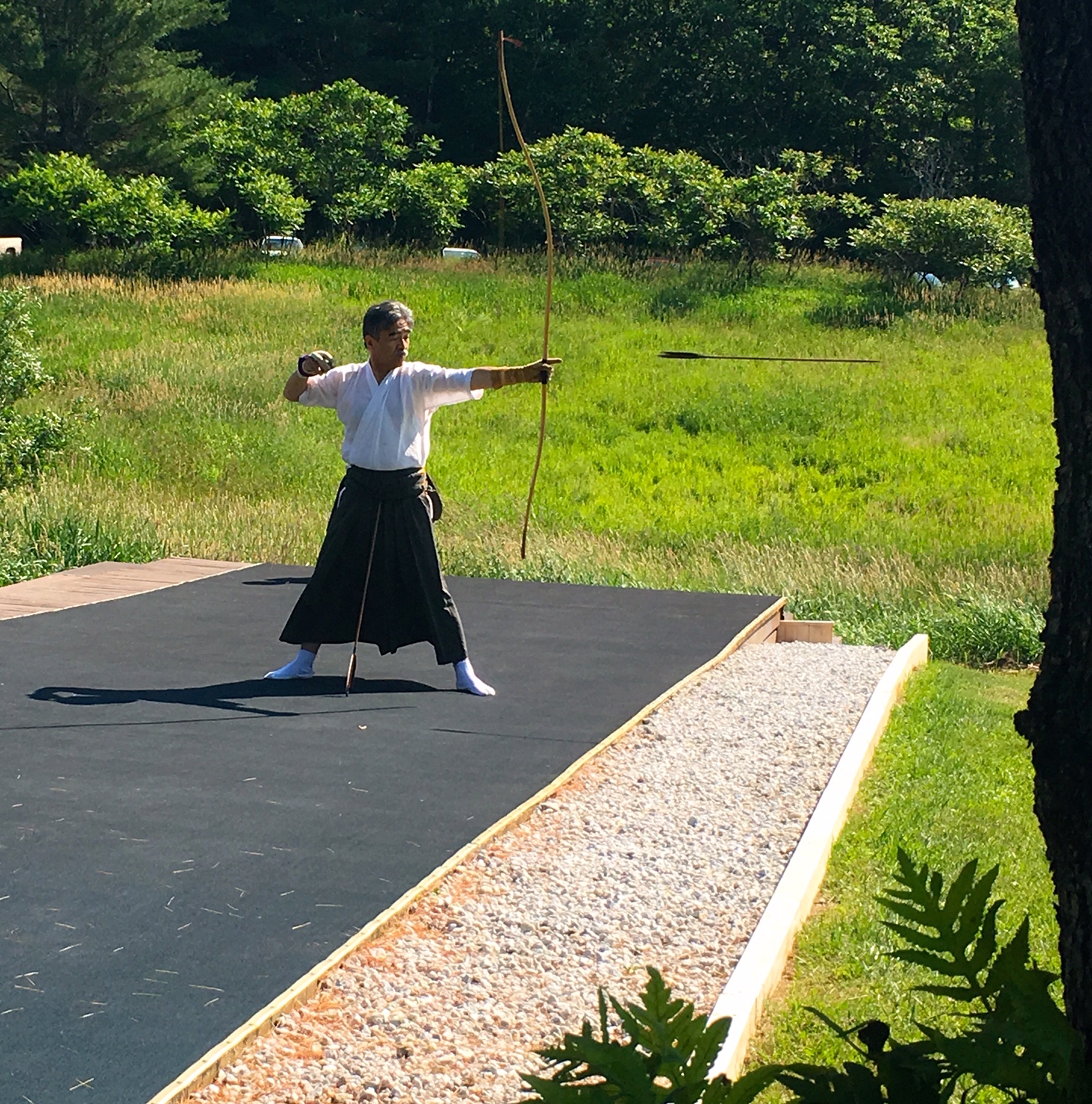 ---
Karmê Chöling and Seiko Kyudojo look forward to welcoming you to the Kyudo Assembly with Kanjuro Shibata XXI. This is an opportunity to join together for an extended period of group practice in a retreat setting. Along with practical instruction, Sensei will share his extensive knowledge of yumi care and construction.
Kyudo, the Way of the Bow, is one of the oldest arts in the Japanese tradition of contemplative warriorship. It is meditation in action. The aim is not the target, but synchronization of awareness and body in the present moment.
"Through Kyudo one can learn to live beyond hope and fear, how to be." – Chögyam Trungpa Rinpoche
Arrival & Departure
The program begins Wednesday, July 3rd with registration from 2 pm to 4:30 pm and with open practice from 3 pm to 5:30 pm. The program ends on Sunday, July 7th at 3:30 pm. While there is great benefit attending the entire program, participants may register for a single day or multiple days of attendance. Contact Guest Services at 802-633-2384 for per-day registration.
Prerequisites:
Must have taken First Shot.
---
Pricing
Karmê Chöling values its commitment to making programs affordable and available to all who wish to study with us. To support this commitment we provide two program price options.
FULL PRICE: $540
This is the actual price of the program.
DISCOUNT PRICE: $430
We offer this discounted price to those who cannot afford the full price of the program. This price is made possible through the generosity of Karmê Chöling and our donors
Daily Fee: $105
Payment Policies:
Karmê Chöling has updated its payment policies. The new policies apply to all programs that start after January 1, 2019. Please read the payment policies before proceeding with registration.
Financial Aid:
Karmê Chöling offers full-time student discounts, scholarships and other financial aid.
Program Credit:
If using existing program credit to pay for a program, you must pre-register for this program at least two weeks prior to the program start date by calling the front desk (802-633-2384 x-101 or x-103). Program credit may not be used to pay for housing or practice materials and may not be used on or after arrival day.
Online registration is not currently open.
---
Teachers
About Kanjuro Shibata Sensei XXI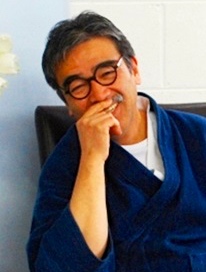 After the retirement of Shibata Sendai XX in October 2011, his adopted son, Shibata Kanjuro XXI, aka Nobuhiro Shibata, was recognized as the 21st in the Shibata Lineage and assumed the duties of Imperial Bowmaker to the Emperor of Japan. Now the official head of Zenko International, the multi-national organization of Shibata-style Kyudo. Sensei lives in Kyoto, Japan where he has operated a yumi or bowmaking workshop for more than two decades.
Share this Program: