Vajrayana Retreat: HUM, ASHE, and All the Elements
with Ashe Acharya John Rockwell
February 9 - 17
Earth, water, fire and all the elements,
The animate and the inanimate, the trees and the greenery and so on—
All partake of the nature of self-existing equanimity,
Which is quite simply what the Great Wrathful One is.
---
We embody the full spectrum of elemental and emotional energies—from the groundedness of earth, to the movements of water, fire, and wind, to the unmoving vastness of space. In our vajrayana practices, we invite these energies to come forth from our heart and manifest on the spot. In this weeklong vajrayana retreat, we will have a full mandala of practices from ngöndro to Scorpion Seal Assembly. We will do our individual practices and together practice Ashe Mahamudra and The Sadhana of Mahamudra. There will be talks, discussion, silence, qigong, walking outside, and spontaneous arisings. Winter is a wonderful time to gather in retreat and renew our elemental heart.
Arrival & Departure
Please plan on arriving between 3-6pm on Saturday, February 9, 2019, to register and check-in. Dinner is offered at 6:30pm. The program begins that evening at 7:30pm. Sunday, February 17th, is a departure day; you are free to leave at anytime.
Prerequisites:
Completion of Vajrayana Seminary or Sacred World Assembly.
---
Pricing
Karmê Chöling values its commitment to making programs affordable and available to all who wish to study with us. To support this commitment we provide two program price options.
FULL PRICE: $1150
This is the actual price of the program.
DISCOUNT PRICE: $920
We offer this discounted price to those who cannot afford the full price of the program. This price is made possible through the generosity of Karmê Chöling and our donors
Daily Fee: $130
Payment Policies:
Karmê Chöling has updated its payment policies. The new policies apply to all programs that start after January 1, 2019. Please read the payment policies before proceeding with registration.
Financial Aid:
Karmê Chöling offers full-time student discounts, scholarships and other financial aid.
Program Credit:
If using existing program credit to pay for a program, you must pre-register for this program at least two weeks prior to the program start date by calling the front desk (802-633-2384 x-101 or x-103). Program credit may not be used to pay for housing or practice materials and may not be used on or after arrival day.
Online registration is not currently open.
---
Teachers
About Ashe Acharya John Rockwell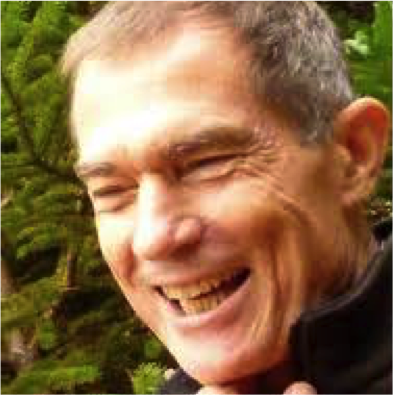 Ashe Acharya John Rockwell has been a student, teacher, and leader on the Shambhala Buddhist path for over 40 years, under the guidance of Chögyam Trungpa Rinpoche and Sakyong Mipham Rinpoche. His inspiration is to open the heart and senses through meditation and find innate awareness within everyday life, the natural world, and the challenges of awakening society. He teaches Daoist qigong as taught by Eva Wong to uncover the natural unity of body, energy, and awareness. He lives in Halifax, Nova Scotia with his wife, Rhiannon Wells, and travels internationally to teach.
Share this Program: