Mukpo Institute: Spring Semester
with Rupa Acharya Suzann Duquette, Ashe Acharya John Rockwell, Acharya Michael Greenleaf and Shastri Bill Brauer
February 17 - May 11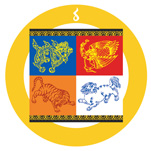 Mukpo Institute students conduct a three-month investigation into the principles of Hinayana and Mahayana Buddhism. Students study and practice the fundamental meditation techniques of shamatha and vipashyana. Understanding and practicing these techniques is supplemented by studies of Buddhist philosophy of mind and consciousness. There are also opportunities for students to witness and practice traditional contemplative arts.
The heart of the Mukpo Institute semester is a month-long mindfulness retreat called dathün. During dathün, students apply mindfulness to all activities in addition to scheduled walking and sitting meditation sessions. Meals are taken in traditional Japanese monastic style; silence or mindful speech is observed; also mind-body disciplines are practiced.
The objective of the Mukpo Institute curriculum is to connect traditional wisdom teachings with students' present lives and real concerns. Our students arrive with diverse academic and professional backgrounds; the Institute respects and fosters this diversity. The curriculum, presented within the experience of living in a contemplative community, is ideal for all who wish to bring simplicity, clarity, and ultimately joy into their personal and professional lives.
For more information, please visit the Mukpo Institute website.
To Apply
To be accepted to the Mukpo Institute, one must first apply. Applications for Mukpo Institute are rolling and can be submitted at any time. Applicants will automatically be considered for the next semester unless otherwise indicated. Generally, applications submitted less than three weeks before the next semester will be considered for the following semester. Applicants will be will be contacted within two weeks of receiving all application materials.
Special Housing Rate for Mukpo Students
The housing rates for Mukpo students are discounted from the regular rates listed on our accommodations page. The total housing fees are:
Dormitory Housing: $1890
Shared Room: $2520
Private Room: $3780
---
Pricing
Karmê Chöling values its commitment to making programs affordable and available to all who wish to study with us. To support this commitment we provide two program price options.
FULL PRICE: $3700
This is the actual price of the program.
DISCOUNT PRICE: $3700
We offer this discounted price to those who cannot afford the full price of the program. This price is made possible through the generosity of Karmê Chöling and our donors
Payment Policies:
Karmê Chöling has updated its payment policies. The new policies apply to all programs that start after January 1, 2019. Please read the payment policies before proceeding with registration.
Financial Aid:
Karmê Chöling offers full-time student discounts, scholarships and other financial aid.
Program Credit:
If using existing program credit to pay for a program, you must pre-register for this program at least two weeks prior to the program start date by calling the front desk (802-633-2384 x-101 or x-103). Program credit may not be used to pay for housing or practice materials and may not be used on or after arrival day.
---
Teachers
About Rupa Acharya Suzann Duquette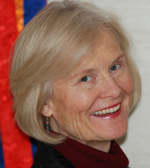 Suzann is an Acharya, a senior teacher and representative of Sakyong Mipham Rinpoche. She has been a student, leader, and teacher in the Shambhala lineage since 1974. A former co-director of Karmê Chöling, Suzann is currently Resident Acharya for the center and a core faculty member of Karmê Chöling's Mukpo Institute. She is also Rupa Acharya. In this position, she is responsible for maintaining and fostering the sacred ceremonial and liturgical forms of Shambhala.

Acharya Duquette teaches widely. She respects the power of embodiment in bringing conceptual learning to manifestation, and emphasizes body awareness and disciplines in all her teaching. The Acharya is a Qigong instructor in the lineage of Eva Wong, a Lujong or Warrior Exercises instructor in the lineage of Khenpo Tsultrim Gyamtso, Rinpoche, and a Mudra Space Awareness teacher in the lineage of Chögyam Trungpa, Rinpoche. She lives with her husband, Jan, in Barnet, where they own a bed and breakfast, Blue Skies Guesthouse.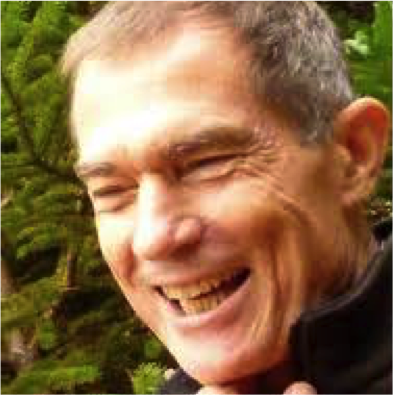 About Ashe Acharya John Rockwell
Ashe Acharya John Rockwell has been a student, teacher, and leader on the Shambhala Buddhist path for over 40 years, under the guidance of Chögyam Trungpa Rinpoche and Sakyong Mipham Rinpoche. His inspiration is to open the heart and senses through meditation and find innate awareness within everyday life, the natural world, and the challenges of awakening society. He teaches Daoist qigong as taught by Eva Wong to uncover the natural unity of body, energy, and awareness. He lives in Halifax, Nova Scotia with his wife, Rhiannon Wells, and travels internationally to teach.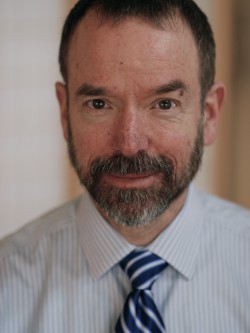 About Acharya Michael Greenleaf
Acharya Michael Greenleaf began his dharma practice as a teenager after meeting a senior student from Chögyam Trungpa Rinpoche's sangha in 1974. He attended the 1978 Shambhala Vajrayana seminary with Trungpa Rinpoche and has twice served as residential staff at Karmê Chöling. For the past several years, he has studied and taught at the Vajrayana Seminaries led by Trungpa Rinpoche's dharma heir, Sakyong Mipham Rinpoche. He is member of the core faculty charged with establishing a cycle of teaching at Karmê Chöling under the name Mukpo Institute.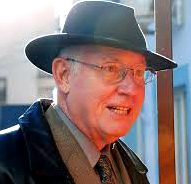 About Shastri Bill Brauer
Shastri Bill Brauer has been a member of the Shambhala community for 40 years, and was once the Executive Director of Karmê Chöling. He currently is a consultant for large corporations on leadership training, succession planning, and developmental feedback programs throughout North America. In 2010, Shastri Brauer was empowered as a Shastri by Sakyong Mipham Rinpoche. He has fulfilled this role by leading Way of Shambhala classes, Dathuns, Meditation Instructor Training, and Shambhala Training Levels throughout North America and Eastern Europe, and most recently Russia.
Share this Program: