Five Wisdom Energies: Feminine and Masculine Dynamics
with Irini Rockwell
September 16 - 22, 2018
The feminine and masculine are universal principles that are expressed throughout every level of human experience, from the way societies operate to everyday activity to momentary perception. They have cosmic proportions and yet are very immediate in our life.
Unfortunately, most often we find ourselves full of confusion and emotional turmoil with these seemingly oppositional energies. Yet we can heal this inner fragmentation and come into the full spectrum of who we are because both feminine and masculine energies exist innately within us!
Societal patterns as well are perpetually locked into a feminine and masculine duality. Could we come to see society as a dynamic mandala? See that all that happens is just energy—constricted or flowing, predictable or surprising? Could we learn to lean into the powerful energy of the constriction and see the wisdom within it? This is, in fact, the profundity and ultimate skillful means of the Five Wisdoms mandala.
This program engages us in the immediate experience of embodied energy and the wisdom play of the mandala. We will practice the Five Wisdom postures and do experiential practices individually and with the group. Through moving, vocalizing, and role playing, we will have insights that steer us towards the best within and around us.
Arrival & Departure
Please plan on arriving 4-6pm on September 16, 2018 to check-in and register. Dinner is offered at 6:30pm. The program begins at 7:30pm. September 22, 2018 is departure day; you are free to leave any time.

---
Pricing
Karmê Chöling values its commitment to making programs affordable and available to all who wish to study with us. To support this commitment we provide two program price options.
FULL PRICE: $625
This is the actual price of the program.
DISCOUNT PRICE: $500
We offer this discounted price to those who cannot afford the full price of the program. This price is made possible through the generosity of Karmê Chöling and our donors
Payment Policies:
Karmê Chöling has updated its payment policies. The new policies apply to all programs that start after January 1, 2019. Please read the payment policies before proceeding with registration.
Financial Aid:
Karmê Chöling offers full-time student discounts, scholarships and other financial aid.
Program Credit:
If using existing program credit to pay for a program, you must pre-register for this program at least two weeks prior to the program start date by calling the front desk (802-633-2384 x-101 or x-103). Program credit may not be used to pay for housing or practice materials and may not be used on or after arrival day.
Online registration is not currently open.
---
Teachers
About Irini Rockwell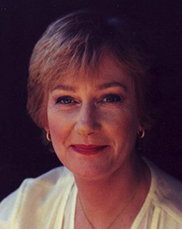 Irini Rockwell, MA is director and trainer at the Five Wisdoms Institute. Her book, The Five Wisdom Energies, is now in ten languages. Wisdoms@Work is the signature trainings of the Institute, engaging people in the personal work needed to genuinely serve others. Irini holds a master's degree in Contemplative Psychotherapy and a certificate in Authentic Leadership from Naropa University, where she was director of dance and dance therapy. A senior teacher in the Shambhala community and at Naropa University, she is a longtime student of Chögyam Trungpa Rinpoche, Khenpo Tsultirm Gyamtso Rinpoche and Sakyong Mipham Rinpoche. For more information: www.FiveWisdomsInstitute.com
Share this Program: