Great Eastern Sun, Windhorse and Drala - The Shambhala Sacred Path
with Benoît Côté
September 7 - 14, 2018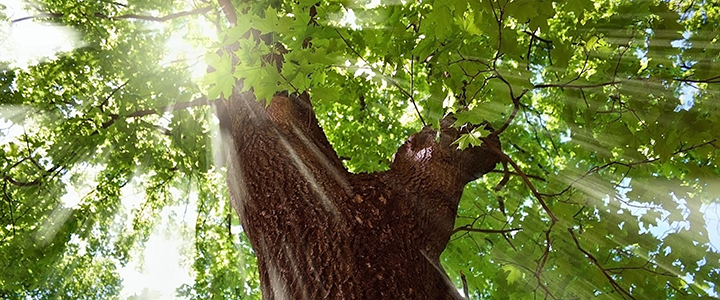 The Sacred Path program continues to deal with bringing the principles of warriorship and the practice of mindfulness-awareness into daily life. In particular, it is designed to nurture the student's natural ability to experience the world as sacred and his or her aspiration to create an enlightened society.
The beauty of this retreat is the depth to which the power of windhorse and the magical quality of drala can be explored and experienced. The topics are completely interrelated and meant to be understood as a whole. Therefore we encourage full participation.
Great Eastern Sun
The vision of the Great Eastern Sun is the entrance into sacred world and the practice of creating an uplifted and sane society. This program teaches how to see the Great Eastern Sun, the primordial energy and brilliance that is the basis of all that exists.
Windhorse
Participants study the Vidyadhara's terma text, The Letter of the Black Ashe, which gives the instruction for "raising windhorse." The practice of windhorse opens the heart and refreshes one's confidence. It is a way to bring about skillful and heartfelt social engagement, enabling the warrior to go forward in the midst of whatever challenges occur.
Drala
Through exploring the depth of perception, one engages the elemental and magical strength inherent in the world. The principle of drala refers to the sacred energy and power that exists when we step beyond aggression.
These programs may be taken individually or as one continuous retreat.
Arrival & Departure
Please plan on arriving 3-6pm on September 7, 2018 to check-in and register. Dinner is offered at 6:30pm. The program begins at 7:30pm. September 14, 2018 is departure day; you are free to leave any time.
Prerequisites:
Completion of Levels I-V and the Everyday Life Series are required. Completion of Rigden Weekend and the Basic Goodness Series are strongly encouraged.
---
Pricing
Karmê Chöling values its commitment to making programs affordable and available to all who wish to study with us. To support this commitment we provide two program price options.
FULL PRICE: $1015
This is the actual price of the program.
DISCOUNT PRICE: $815
We offer this discounted price to those who cannot afford the full price of the program. This price is made possible through the generosity of Karmê Chöling and our donors
Payment Policies:
Karmê Chöling has updated its payment policies. The new policies apply to all programs that start after January 1, 2019. Please read the payment policies before proceeding with registration.
Financial Aid:
Karmê Chöling offers full-time student discounts, scholarships and other financial aid.
Program Credit:
If using existing program credit to pay for a program, you must pre-register for this program at least two weeks prior to the program start date by calling the front desk (802-633-2384 x-101 or x-103). Program credit may not be used to pay for housing or practice materials and may not be used on or after arrival day.
Online registration is not currently open.
---
Teachers
About Benoît Côté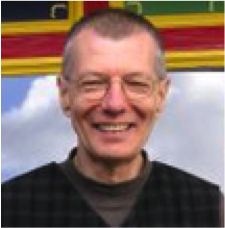 Benoît Côté has been a student of Shambhala Buddhism since 1976. For many years, he was a member and part of the teaching and administrative staff of Centre Shambhala de Montréal. In 2002, he retired from his university professor position in Educational Psychology to be involved fully with Shambhala. He then started being part of the teaching staff of international seminaries and directing programs at the land centers. From 2005 to 2007, he was resident teacher at Karmê Chöling and member of the Mukpo Institute faculty. In 2009, he moved to Halifax, and in 2010, was appointed by Sakyong Mipham Rinpoche as one of the shastris for the Halifax Shambhala Center. In 2015, he moved back to Montréal where he also served as shastri until 2018.
Share this Program: