Dön Season: Beyond the Gates of Hope and Fear: The Desk Shift and the Horizon
with Ian McLaughlin, Rupön and Dapön Bonnie Taylor
February 9 - 11
Since 1979, the Dön Season Retreat has been the annual opportunity for Dorje Kasung to re-invigorate their connection to the practice just before the start of the new Shambhala year. Gathering during the Dön Season, a time when obstacles are particularly prevalent, is especially potent for Dorje Kasung because of our connection to the protection principle. It is a powerful time to look into the nature of the discipline and our commitment to the practice.
We will practice and explore Kasungship in ordinary and non-ordinary ways. Sitting practice, drill practice, looking practice, ceremony practice, listening practice, silence practice, speaking practice, poetry practice, slogan practice, eating practice, celebration practice, non-practice, left-out practice, humor practice. Wake up Warrior Kasung practices!!!
If the house is burning down how do we maintain horizon? When bored out of our gourds sitting at the desk post where is horizon? When well crafted plans fall apart how do we play and dance with change? Where is our sense of humor when we need it most?
All Dorje Kasung are warmly invited to join us to participate in this event.
SHRINE ROOM FLOOR ACCOMMODATIONS INCLUDED WITH THE PROGRAM.
Arrival & Departure
The program begins with arrival and registration on Feb. 9, 2018, between 3pm-6pm. Dinner is at 6:30pm. The program begins at 7:30pm.
The program ends around 5pm on Sunday, Feb. 11.
Prerequisites:
Registration is limited to members of the Dorje Kasung.
---
Pricing
Karmê Chöling values its commitment to making programs affordable and available to all who wish to study with us. To support this commitment we provide two program price options.
FULL PRICE: $150
Those who can are encouraged to register using this option.
DISCOUNT PRICE: $90
To encourage all to study, we offer this discounted price to those who cannot afford the full price. Charitable donations provide the funding to make this pricing option available. We thank our donors for their generosity.
Daily Fee: $30
Financial Aid
Karmê Chöling offers interest-free payment plans, scholarships, and other financial assistance.
Online registration is not currently open.
---
Teachers
About Ian McLaughlin, Rupön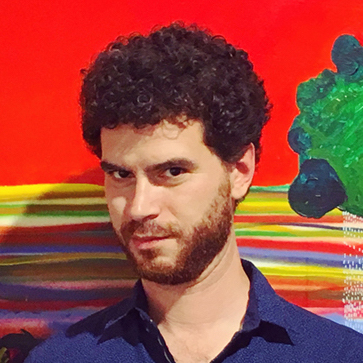 Gesar Operations Commander Ian McLaughlin, Rupön, is part of the amazing Marpa House community located in Boulder Colorado. He has been actively involved with Dorje Kasung service for the past 20 years and currently serves as the Gesar Operations Commander on the Gesar Operations Council. Outside the Kasung mandala he is a colorist, pigment-slinger, doing graphic design and paintings in his studio on the eastern edge of Boulder.
Share this Program: