Teaching from the Heart
with Acharya Noel McLellan, Tony Cape, D'Arcy Colby and Alexander deVaron
July 24 - 28, 2018
---
Teaching is a great joy and a great challenge. As teachers we have the opportunity to deeply affect the lives of young people, and even to influence the future of society. This challenge goes well beyond the content that we deliver in the classroom. How we are is as important as what we teach, and how we are depends on how we relate to own minds and hearts. Even in the midst of all our daily challenges, it is possible to meet each student and each moment with a fresh mind. Knowing our own heart we can teach from the heart.
This four-day retreat will introduce meditation, teachings and contemplations from the Shambhala tradition as a means of connecting to the wealth of goodness in our lives and teaching activity. Through practice of the contemplative arts we will explore ways to bring this goodness into the culture of our school communities. The retreat will combine daily meditation practice, talks, artistic workshops, peer discussion and time to connect with the land.
Elementary and secondary teachers as well as all others who work with youth or with teachers are welcome.
Participants will select one of three workshops:
Writing: In this workshop we will explore the ways in which writing can facilitate the joy of personal discovery and connection with others. Led by Tony Cape, published author and teacher of English and Drama.
Movement: As teachers we are often too busy to feel who we are. We are alive. We have breath. We have wakefulness. We have wisdom, intelligence, imagination and intuition. We are full of heart. In this workshop we will start with ourselves. We will see if we can touch, crack open, and ripen these innate human qualities by practicing Restorative Yoga. Then we will rise up and explore simple, practical, playful, age-appropriate ways of bringing movement into the classroom.
Music : Through mixing mindfulness and singing, we synchronize body, speech and mind, and reveal our innate human goodness. Recent research has proven what people have known for centuries: singing brings a myriad of benefits to anyone who sings at any level. Specifically, it rouses one's energy and opens one's heart. In addition, singing together is one of the oldest, most widely practiced, and most effective ways of building community. These workshops will include meditation practice, individual vocal exploration, group warm-ups, improvisation, rounds and songs. All are invited to attend!
Arrival & Departure
Please plan on arriving between 3 and 6pm on July 24, 2018 to check-in and register. Dinner is offered at 6:30pm. The program begins at 7:30pm. The program ends at 12:30pm on July 28, 2018.
---
Pricing
Karmê Chöling values its commitment to making programs affordable and available to all who wish to study with us. To support this commitment we provide two program price options.
FULL PRICE: $620
This is the actual price of the program.
DISCOUNT PRICE: $495
We offer this discounted price to those who cannot afford the full price of the program. This price is made possible through the generosity of Karmê Chöling and our donors
Payment Policies:
Karmê Chöling has updated its payment policies. The new policies apply to all programs that start after January 1, 2019. Please read the payment policies before proceeding with registration.
Financial Aid:
Karmê Chöling offers full-time student discounts, scholarships and other financial aid.
Program Credit:
If using existing program credit to pay for a program, you must pre-register for this program at least two weeks prior to the program start date by calling the front desk (802-633-2384 x3000). Program credit may not be used to pay for housing or practice materials and may not be used on or after arrival day.
Online registration is not currently open.
---
Teachers
About Acharya Noel McLellan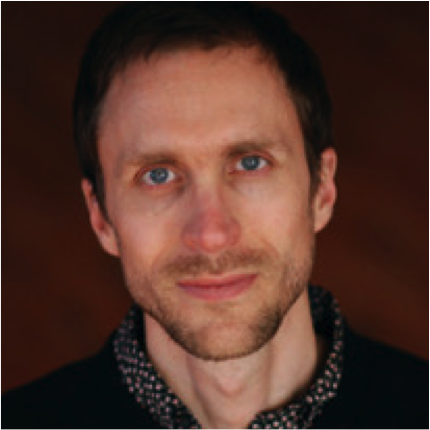 Noel McLellan is a second-generation practitioner and an Acharya, or "honoured teacher," in the Shambhala tradition. For the last 14 years he has taught middle and high school English and History at the Shambhala School in Halifax, Nova Scotia, where he has served as Head Teacher. He leads contemplative retreats for teens and teachers and has developed curriculum on mindfulness and compassion, as well as empowerment and awareness for boys and young men. Noel views school as a place to care for young minds and hearts, and to plant the seeds of transformation for a more beautiful culture and society. His writings on education, culture and Shambhala may be found on his blog, broken leaf, at lhasang.wordpress.com. He is the father of two ferocious and creative young children.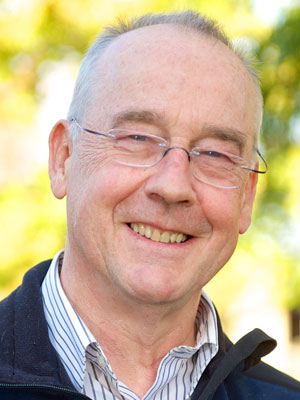 About Tony Cape
Tony Cape graduated from Cambridge University, England and studied creative writing with Allen Ginsberg and William Burroughs at Naropa University. He is the author of four published works of fiction and a memoir. A long-time member of the Shambhala community, he currently teaches writing at Rutgers University in New Jersey.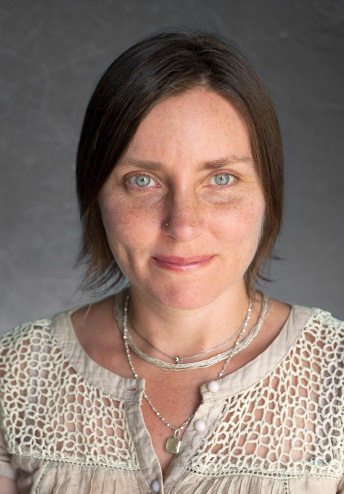 About D'Arcy Colby
D'Arcy Colby is a Class Teacher at Waldorf Academy School in Toronto. She has been a Waldorf Elementary Class Teacher for seventeen years. She holds a Bachelor of Education and a Bachelor of Fine Arts in Dance. A yoga teacher, and a student of Mipham Rinpoche she has been practicing meditation in the Shambhala tradition for over thirty years.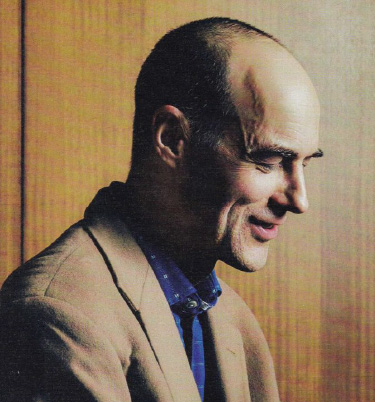 About Alexander deVaron
Alexander deVaron has been teaching mindfulness meditation since 1986. He has served as a Shastri (senior teacher) in Shambhala, as well as a teacher of stress management for the Penn Program for Mindfulness. For the last six years, he has led singing workshops that join the gentleness, acceptance and precision of mindfulness with an open and supportive atmosphere that encourages all types of vocal expression. He currently teaches music at Temple University, and leads a monthly mindfulness group for Temple employees.
Share this Program: