Scorpion Seal: Year 7
with Ashe Acharya John Rockwell, Acharya Susan Chapman and Acharya Eve Rosenthal
October 14 - 25, 2017
The Sakyong has encouraged participants who have completed the Scorpion Seal Assemblies Year 1 - 6 to gather for Scorpion Seal Assembly Year 7. Modelled after the traditional drupchen - great accumulation - this retreat will focus on intensive group practice of the Werma Sadhana and other practices received. Reading transmissions essential to the Scorpion Seal path will also be given.
Participants are asked to fully accomplish the number of required sessions before attending the next Scorpion Seal Assembly. Participants are also asked to please not attend more than one Scorpion Seal Assembly per program season.
ACCOMMODATIONS
Karmê Chöling strives to meet the housing requests of everyone attending Scorpion Seal Assemblies. Due to limited room and dorm space at both the main house and Ashoka Bhavan, priority goes to program staff, court staff, or people with physical limitations who have made arrangements well in advance.
If you fit into one of these categories, please email guestservices@karmecholing.org. Alternatively, if you would like to guarantee indoor housing for yourself at this time, please seek accommodations off-site.
PAYMENT - CURRENCY NOTE
Pricing is charged in US dollars. Participants residing outside the US who find the currency exchange rate an obstacle to attending a program are eligible for financial aid. Click here to learn more about the many forms of aid that Karmê Chöling offers.
PROGRAM STAFFING OPPORTUNITIES
Scorpion Seal Assemblies are self-staffed. At Scorpion Seal Assembly 7, staff positions are open to both first time and repeat participants. If you are interested in Staffing Scorpion Seal 7 (which comes with varying discounts) please complete this staffing application.
TRAVEL INFORMATION
Getting to Karmê Chöling is an adventure. Karmê Chöling recommends flying into Boston, taking a coach to Hanover, then hiring a car to Karmê Chöling. If you have questions about how to accomplish that or if you are traveling by other means or into other hubs, you may find our Transportation page and our Rideshare Board page very helpful. For any additional questions you may have, please call our front desk at (802) 633-2384.
PLEASE NOTE: Karmê Chöling will not be offering shuttle service in 2017.
ARRIVAL & DEPARTURE
Please plan to arrive between 3-6pm on October 14th. October 25th is a departure day; you are free to leave anytime.
Prerequisites:
Scorpion Seal Assemblies Year 6
---
Pricing
Karmê Chöling values its commitment to making programs affordable and available to all who wish to study with us. To support this commitment we provide two program price options.
FULL PRICE: $1575
This is the actual price of the program.
DISCOUNT PRICE: $1275
We offer this discounted price to those who cannot afford the full price of the program. This price is made possible through the generosity of Karmê Chöling and our donors
Payment Policies:
Karmê Chöling has updated its payment policies. The new policies apply to all programs that start after January 1, 2019. Please read the payment policies before proceeding with registration.
Financial Aid:
Karmê Chöling offers full-time student discounts, scholarships and other financial aid.
Program Credit:
If using existing program credit to pay for a program, you must pre-register for this program at least two weeks prior to the program start date by calling the front desk (802-633-2384 x-101 or x-103). Program credit may not be used to pay for housing or practice materials and may not be used on or after arrival day.
Online registration is not currently open.
---
Teachers
About Ashe Acharya John Rockwell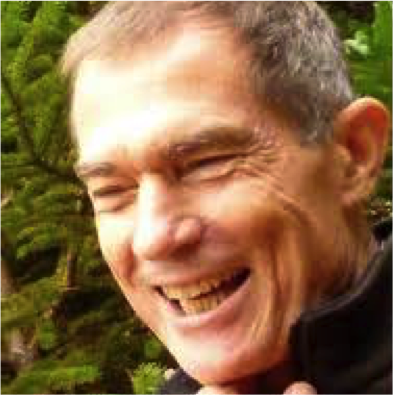 Ashe Acharya John Rockwell has been a student, teacher, and leader on the Shambhala Buddhist path for over 40 years, under the guidance of Chögyam Trungpa Rinpoche and Sakyong Mipham Rinpoche. His inspiration is to open the heart and senses through meditation and find innate awareness within everyday life, the natural world, and the challenges of awakening society. He teaches Daoist qigong as taught by Eva Wong to uncover the natural unity of body, energy, and awareness. He lives in Halifax, Nova Scotia with his wife, Rhiannon Wells, and travels internationally to teach.
About Acharya Susan Chapman
Susan Chapman has been a student of the Shambhala Buddhist lineage since 1974. She founded the Juneau Shambhala Center in 1990 and moved to Gampo Abbey in 1997 where she completed the Kagyu three year retreat and then became druppon, or retreat leader, for the next six years. During that time she completed three mahamudra investigation retreats, each of them three months long. She is currently living in Burnaby, BC, with her husband, Jerry, where she runs a business called Green Light Conversations that offers training in mindful communication.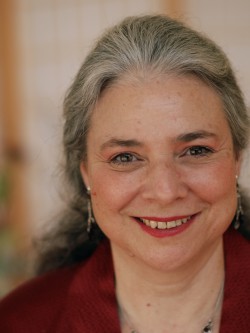 About Acharya Eve Rosenthal
Eve Rosenthal has been a meditator in the Shambhala Buddhist tradition since 1973. She holds a doctorate in Computer Science, is the founder of Shambhala Online, and has worked in technology on Wall Street as well having been a university professor (in technology!). She travels widely to teach on meditation and Shambhala principles and is a long time practitioner and instructor of Tai Chi Chuan. Eve lives in Nova Scotia with her spouse, Basia.
Share this Program: