Summer Arts Dathün: Week 1
with Lance Brunner
June 23 - July 1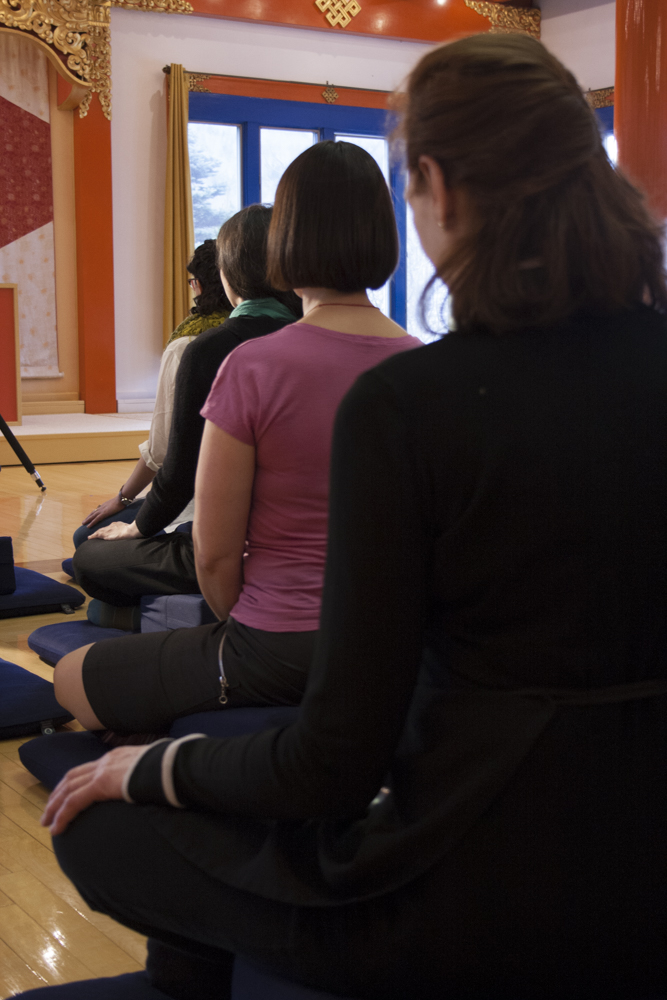 This meditation retreat is the first week of a dathün or "month session."
During this retreat participants will experience an in-depth introduction to anddeepening of the mindfulness-awareness meditation technique. Doing this practicetransforms how we relate to ourselves and everyday life by allowing us to get to know our mind and patterns.
Dathüns also explore the Shambhala principle of basic goodness -- that we are all, at the core, worthy and complete. Learning this principle is a journey where by we make friends with who we are and draw out our inherent fearlessness.
From this point of view, meditation is not a tool to fix ourselves or improve our abilities. Rather, it is a direct path to connecting with our fundamental wisdom.
As the daily meditation practice and routine of this retreat unfolds, we will discover an atmosphere in which we can trust in the experience of truly feeling ourselves, the natural world, and human society.
Retreats like this one happen multiple times throughout the year. Learn More
Theme of This Retreat
Meditation can be a path of social transformation. In this retreat we will work with meditation as a practice of uplifting the human spirit and discovering good human society. This will be an immersive experience that will open the door for participants to contact human goodness and explore how this leads to the development of a culture of kindness and wakefulness. The experience will invite us into a greater awareness of our relationship to our bodies, one another, society, and the planet.
This Retreat Includes:
Sitting and walking meditation
Individual meditation instruction
Talks by senior teachers
Study periods
Silence practice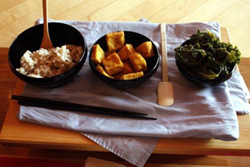 Sample Schedule
7:00am Early Morning Practice Session
8:00am Oryoki-style* Breakfast
9:00am Morning Practice Session
12:30pm Oryoki-style* Lunch
1:30pm Work Period
3:00pm Afternoon Practice Session
4:00pm Tea Break
4:30pm Late Afternoon Practice Session
6:00pm Oryoki-style* Dinner
7:00pm Evening Practice Session
9:00pm End of Day
* Oryoki ("just enough") synchronises mind and body by bringing mindfulness to how we eat. Eating oryoki-style, in a prescribed manner and sequence, follows a tradition that began in Zen Buddhist monasteries.
---
Additional Information:
Participants may attend the first week, the first two or last two weeks, or the full retreat.
This retreat fulfills the dathün practice requirement for the Shambhala Buddhist path.
Please plan to arrive between 3-6pm on June 23, 2017 to check in and register. Dinner is offered at 6:30pm. The program begins that evening at 7:30pm. July 1, 2017 is a departure day; you are free to leave at anytime.
Special Funding Available
If you identify as a person of color or are an educator, M.Ed. student, health care professional, or full-time artist you may be eligible for special financial support to attend our retreats.
---
Pricing
Karmê Chöling offers 2 price options for this program.
Please choose the option that works best for you.
Patron Price: $715
This price covers 100% of Karmê Chöling's operational cost for the program and supports financial aid for other participants. By choosing to pay this price, you extend your generosity to Karmê Chöling and the other participants. Thanks to you, we can make more scholarships available and continue to enrich Karmê Chöling.
Base Price: $575
This cost covers 80% of operating costs for the program reflecting Karmê Chöling's commitment to keeping programs affordable. We fundraise to cover the remaining program costs.
Please Note:
Price includes meals and basic accommodations on the shrine room floor.
It is traditional for students to offer a monetary gift to the teacher in appreciation for receiving the teachings, and in recognition of the years of training and understanding the teacher has cultivated. There will be an opportunity to offer a teaching gift at the program.
Scholarship and Financial Aid resources are available to make dharma accessible to people in all circumstances. We offer different ways for overcoming financial obstacles here.
---
Teachers
About Lance Brunner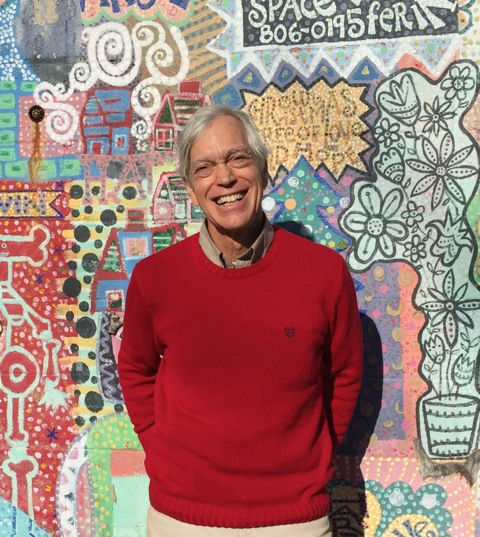 Lance Brunner is an experienced teacher in the Shambhala-Buddhist tradition, having directed Shambhala Training and contemplative arts programs and retreats for over twenty years in a variety of settings in North and South America, Europe, and Australia and New Zealand including leading four "summer arts dathuns" at Karme Choling (2008, 2010, 2011, and 2012). He served as co-chair of the Advisory Board for the Shambhala Path of Social Engagement and was a member of the International Shambhala Art Council. He combines his interests in the arts, meditation, and action in the world through his consulting and facilitation, having worked with health professionals, businesses, leadership organizations, and within prisons. A Kellogg National Fellow (1985-88) and the founding Director of the Commonwealth Fellowship Program for community leaders in Appalachia (1990-96), he has been a professor of music history at the University of Kentucky since 1976.
Share this Program: