Werma & Scorpion Seal Intensive: Ashe, The Essence of Life
with Acharya Christie Cashman
December 26, 2017 - January 1, 2018
Over the centuries, Vajrayana masters have expressed the diamond-like, luminous and empty nature of mind in a variety of ways. Knowing that words are inadequate, this nature is transmitted directly from teacher to student. Through the terma teachings of the great Dorje Dradül, this inexpressible primordial wakefulness became known to us as Ashe.

Because Ashe is multifaceted like a jewel, we offer this course to practice and study Ashe from a variety of perspectives. Ashe is transmission, and it is also our human life-force. Its nature is gentle like a pigeon's heart, but it's also a weapon that cuts through fear and self-aggression. It is vast and transcendent, and can also be a calligraphed. It is invocable but is already present. It is the essential wisdom that resides deep in the human heart, and expresses itself as the radiant power of social transformation.

This retreat will include two new videos from 2016 Sacred World Assembly of Sakyong Mipham Rinpoche transmitting the stroke of Ashe and Ashe lungta. There will be daily talks and intensive practice of Scorpion Seal and Werma Sadhana. Practice sessions will also include the stroke of Ashe, Ashe Mahamudra, and Dharmaraja Guru Yoga. Personal interviews and discussion groups will be offered to the Werma practitioners and to each year of Scorpion Seal.
About the Holiday Programs at Karmê Chöling
This program is a part of an exciting winter holiday family week at Karmê Chöling. The week is arranged so that parents, children, and teenagers can all participate in their own programs and enjoy time together on the beautiful, wintry land of Karmê Chöling. This is a lively week full of laughter, bustle, and the energy of children!
We will come together as a community several times over the course of the week to celebrate and enjoy one another's company.
Parents Please Read
Parents must be attending one of our Holiday retreats. There are no individual adult in-house retreats available this year. While there will be time for parents to attend one of the adult programs, the Winter Holiday week should not be seen as a break from the day-to-day responsibilities of being a parent. You are 100% responsible for your children during the times they are not in program.
Arrival & Departure
Please plan on arriving between 3:00pm and 6:00pm on December 26, 2017 to register and check-in. Arrivals on December 25th or earlier will not be accepted. Dinner is offered at 6:30pm. The program begins at 7:30pm. January 1 is departure day; you are free to leave at any time.
Prerequisites:
Rigden Abhisheka.
---
Pricing
Karmê Chöling values its commitment to making programs affordable and available to all who wish to study with us. To support this commitment we provide two program price options.
FULL PRICE: $775
Those who can are encouraged to register using this option.
DISCOUNT PRICE: $575
To encourage all to study, we offer this discounted price to those who cannot afford the full price. Charitable donations provide the funding to make this pricing option available. We thank our donors for their generosity.
Daily Fee: $100
Financial Aid
Karmê Chöling offers interest-free payment plans, scholarships, and other financial assistance.
---
Teachers
About Acharya Christie Cashman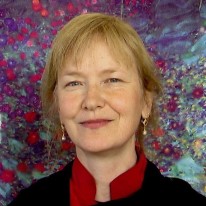 During the 17 years Acharya Cashman resided in Boulder, Colorado, she worked full-time in Trungpa Rinpoche's administration and taught a full range of courses from meditation intensives at Naropa University to Vajrayana sadhana classes. In 1987, when Acharya Cashman moved to Nova Scotia, she spent part of each year in solitary retreat to delve further into the study and practice of the Shambhala terma tradition and vajrayana sadhana practice. She worked in the areas of environmental protection and dispute resolution before serving as Shambhala Training International's Executive Director. She holds the acharya post on the Shambhala Care and Conduct Panel, which works to bring the principles of restorative justice to the Shambhala community and engages in Shambhala and Buddhist curriculum development and the training of teachers.
Share this Program: