Dot & Stroke: Ashe Mahamudra & Stroke of Ashe Intensive
with Ashe Acharya John Rockwell
January 13 - 18
Open to all vajrayana students in the Shambhala/Vajradhatu tradition. This five-day group retreat will weave together the powerful transmissions of mahamudra and dzokchen, as embodied in Ashe Mahamudra and executing the stroke of Ashe.
These practices are at the heart of our vajrayana warrior lineage. Ashe Acharya Rockwell will give talks and guided practices. There will also be time for contemplation, study, discussion, aimless wandering, silence, and conversation. Plus, early morning qigong and afternoon lungtse exercises. The retreat will end with a Sadhana of Mahamudra feast.
If you have not received the lung and instructions for Ashe Mahamudra before, you must complete the full weekend (Friday evening, Saturday, and Sunday to 6:00pm). If you have already received the lung you may come for any number of full days. The daily price is $120.
The full program begins at 7:30pm on Friday, January 13, 2017 and ends at 5:30pm on Wednesday, January 18, 2017
Prerequisites:
Open to all vajrayana students in the Shambhala/Vajradhatu tradition who are at least a portion of the way through their Ngöndro requirements.
---
Pricing
Karmê Chöling offers 2 price options for this program.
Please choose the option that works best for you.
Patron Price: $700
This price covers 100% of Karmê Chöling's operational cost for the program and supports financial aid for other participants. By choosing to pay this price, you extend your generosity to Karmê Chöling and the other participants. Thanks to you, we can make more scholarships available and continue to enrich Karmê Chöling.
Base Price: $550
This cost covers 80% of operating costs for the program reflecting Karmê Chöling's commitment to keeping programs affordable. We fundraise to cover the remaining program costs.
Daily Fee: $120
Please Note:
Price includes meals but not accommodations.
It is traditional for students to offer a monetary gift to the teacher in appreciation for receiving the teachings, and in recognition of the years of training and understanding the teacher has cultivated. There will be an opportunity to offer a teaching gift at the program.
Scholarship and Financial Aid resources are available to make dharma accessible to people in all circumstances. We offer different ways for overcoming financial obstacles here.
Online registration is not currently open.
---
Teachers
About Ashe Acharya John Rockwell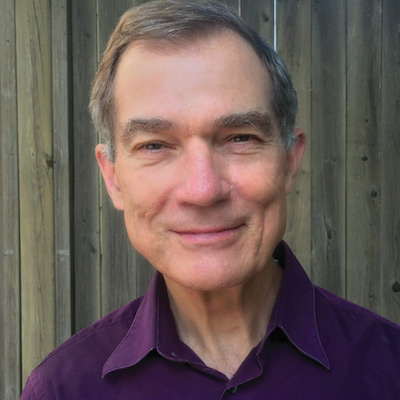 John Rockwell has been a student of Buddhism and the Shambhala teachings for 30 years. He was professor of Buddhist Studies at the Naropa Institute for 12 years, co-director of Karmê Chöling Meditation Center for 4 years, and Director of Shambhala International for 5 years. He is a member of the Nalanda Translation Committee, which translates Buddhist texts and liturgies into English. In 1996, he was appointed by Sakyong Mipham Rinpoche to be an acharya (senior teacher) for the Shambhala community, and in 2001, he became the Ashe Acharya, in charge of the International Office of Practice and Education. After living at Karmê Chöling as the Resident Acharya, he now lives in Halifax.
Share this Program: